Please note: On 21st March 2019, Meetoo became Vevox.

Vevox's straightforward subscription pricing is designed so that users can gain maximum benefit from their investment in a live polling and Q&A app without fuss.
Our 5 star rated customer success team's goals are not only to ensure that customers have everything that they need to achieve their desired outcomes, but to explore ways to exceed them and add value. This might be through sharing best practices, introducing features that might enhance a meeting, or exploring other meeting areas of the business where the Vevox license could add value.
Whilst Vevox can be purchased on a 'One Time' basis, this is generally for customers wanting to trial the platform or for purely one-off events. The most popular way to buy by far is the 'Full access' subscription which offers the following benefits:
Unlimited meetings
For up to 1500 participants for 12 months. An ongoing subscription removes any admin hassle and budgeting process out of planning and delivering a meeting. Accessible any time, it's one less thing to worry about and a system you and your team are familiar and confident with.
All Features
All features are unlocked which means you can demo, trial and use Vevox anywhere, anytime. Some features of Vevox such as Q&A moderation, app customisation, agenda screens and detailed reporting are locked on other plans.
Data Storage and Access
We take your data security seriously. Vevox is GDPR compliant and in the process of ISO certification. By holding a continuous subscription, your meetings and all the data within them is available to you to access, manage and reuse any time. Regardless of your subscription type, you always own the data in your meetings and we NEVER use this or sell it to third party's.
Locked in pricing
The Vevox platform and apps are regularly updated with improvements and new features. Some additions incur additional costs on other plans but 'full access' users get exactly that, full unrestricted access. Note: Multi-year discounts are available for full access licences, contact your customer success representative to find out more.
Peace of mind
Vevox is not only award winning* but the highest independently rated Polling and Q&A app out there. You're in the safest of hands.
*Vevox was the winner of a 2018 Bett award for Higher Education, 2016 Event Technology Award and Finalist in the 2017 & 18 Event Technology Awards and the 2018 European Employee Engagement Awards.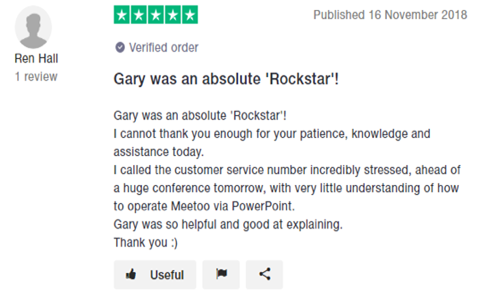 Vevox has an expansive support site and training resources as well as the team on hand via email, web form, live chat or phone most business hours. We are deeply committed to a 'Customer Success' philosophy to ensure customers feel confident and get the most out of Vevox.
Security
The process of internal approval and ensuring security requirements are met can be complicated and therefore take up precious time (not good when you have a meeting date looming). With a continuous subscription, you only have to do this process once and we are here to assist. Providing the correct information, advice and assurances is a well-trodden path for us.
Instant access to new features
New features appear automatically in the dashboard immediately. Recent months have seen a wide range of updates and improvements based on customer feedback including:
Updated Word Cloud generator. Now includes profanity filter and works in PowerPoint
Self-paced Surveys feature & ready-made surveys
New look and more intuitive control dashboard
An interactive audience display removing the need to switch or alt/tab
Ready to use polling questions
Updated UI on our Web, iOS and Android apps
'Single sign on' for Microsoft Office users
A major update to our fully integrated PowerPoint add-in
Our developers are keeping busy… and there's more on the way…
If you have any questions or would like to discuss the most appropriate license for your organisation, please do not hesitate to contact us.
The Vevox Customer Success Team