Choices and Consequences: In-class scenarios using student responses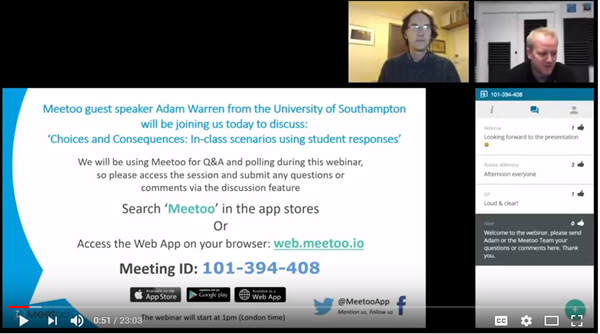 In this Vevox Education webinar, Dermott is joined by guest speaker Adam Warren from the University of Southampton to discuss how the Vevox PowerPoint add-in can be used to create interactive scenarios driven by students' choices. Submit the form to start watching the video.
*Our name has recently changed to Vevox! All information shared in this webinar recording was accurate at the time of recording.
Not got a Vevox account?
Sign up for free here
and try it today!