How to increase employee engagement with a dispersed workforce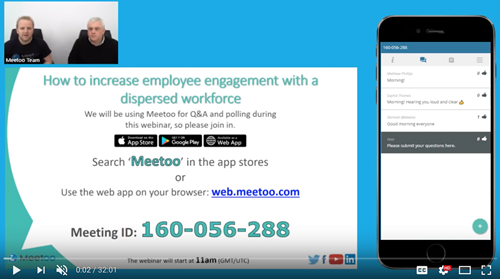 Submit the form to watch this webinar recording, in which Richard Taylor (CEO of Lumi) discusses how he has increased employee engagement with his dispersed workforce and overcome the challenges associated with this.
*Our name has recently changed to Vevox! All information shared in this webinar recording was accurate at the time of recording.
Not got a Vevox account,
sign up for free here
.