Running Q&A the Vevox way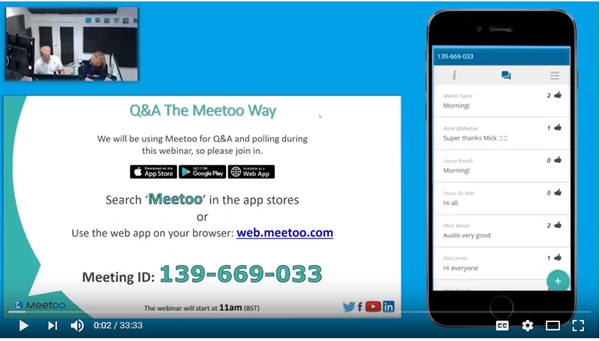 Submit the form to watch this webinar recording, in which Amie and Dermott will discuss the best ways to maximise the potential of your Q&A sessions by using Vevox.
*Our name has recently changed to Vevox! All information shared in this webinar recording was accurate at the time of recording.
Not got a Vevox account,
sign up for free here
.