Co-creating expectations with Vevox
Online Webinar
Since the start of the pandemic, teaching through web conferencing tools like Zoom has ushered in new challenges around student engagement. Lectures populated by just names or boxes and silent or empty breakout rooms. In-class teaching may feel like the engagement is higher as it is easier to gauge the reaction of the class.
But is anyone actually listening?
The advent of solely online teaching has arguably only highlighted a problem that was already there.
The aim should not be about trying to find out why something has not worked but rather implementing a structure that is relevant to everyone participating in the class. Using Audience Response Tools to structure co-creative discussion around engagement and expectations is a solution to resolving the problem collaboratively.
The aim of this webinar session is:
To look at how we might tackle student engagement (both digital and "analog" going forwards)
Share practical guidance on how to structure such discussions and how to facilitate a conversation when people may not want to turn on their camera or unmute their microphones. In what ways can we approach discussions with our students proactively rather than reactively?
To host interactive Q&A for educators to share learnings and ask questions
Can't make the live dates?
Register
anyways and we'll ensure you get the recordings to watch it back.
REGISTER HERE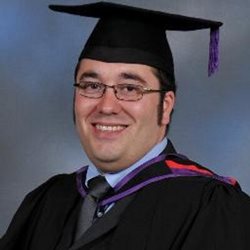 Guest Speaker, Tom Langston

I am a Digital Learning and Teaching specialist for the University of Portsmouth. During lockdown I have worked closely with staff and students on improving the student experience and how that will evolve as we transition back to face to face teaching. I have been working closely with my colleague who is an expert in co-creation, and it is through these principles that we have been able to develop ideas to help shape "what's next".
Event Details
Location
Online Webinar
Date
2pm, 30th September 2021