Pedagogy Series: Vevox embedded in a Microsoft Teams Class
Online Webinar
Wanting to learn how you can make your hybrid classes more engaging? Want to hear top tips, methods and success stories from educators at UK universities as to how they're overcoming the challenges of hybrid learning?
Then join this monthly webinar where our guest speaker (Kellyanne) will be sharing her advice on how to best use Vevox with Microsoft Teams in classes to engage students.
These webinars will provide:
Examples and stories of how Lecturers/Learning Technologists are overcoming the challenges of blended learning
Methods and tactics to improving student engagement and learning
An interactive Q&A for educators to share learnings and ask questions
Can't make the live dates?
Register
anyways and we'll ensure you get the recordings to watch it back.
REGISTER HERE
Guest Speaker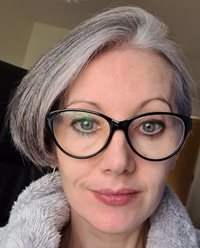 Kellyanne Findlay is a Senior Teaching Fellow at the University of Strathclyde, having joined the university in 2003. Her research is primarily pedagogical in nature. Current research interests include;
Best practise in online teaching and assessment;
Use of technology in teaching, e.g. effectiveness of polling apps in teaching;
Students' perceptions of success/failure;
The impact of fear of failure / attitudes towards failure on student outcomes.
Her discipline-specific research focusses on depth perception, specifically binocular (stereoscopic) depth perception, and the functional impact of poor or absent stereoscopic depth perception. She has been Deputy Head of School of Psychological Sciences and Health since August 2021. She also formed the Pedagogy and Scholarship group in the School of Psychological Sciences and Health in 2019 and continue to chair this group.
Event Details
Location
Online Webinar
Date
2pm, 19th October 2022