Vevox Master Class: Become a PowerPoint polling pro
Online Webinar
PowerPoint presentations sometimes get a bad name... but not when you use the Vevox PowerPoint add-in for live polling!
Learn why PowerPoint polling is so effective and how to make your next presentation stand out from the crowd. This webinar will explore:
🚀 Why you should run live polls in PowerPoint
🚀 How to choose the right poll type(s) for your presentation (comparison polls, picture polls, audience led slides)
🚀Advanced PowerPoint polling tips
Short on time? Register and
opt in here
and we'll send you the recording.
Webinar Speaker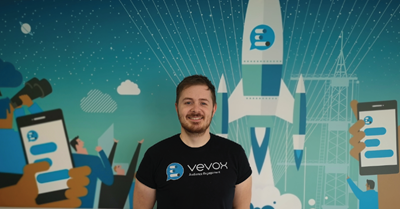 Join Louis Terry, Customer Success Manager at Vevox, who will be showcasing these top PowerPoint polling tips and answering any questions you may have.
REGISTER HERE
Event Details
Location
Online Webinar
Date
Wednesday, Feb 23, 2022 at 2:00pm - 2:45pm (GMT)