Take our MUST-SEE feature tour of Vevox
In less than 5 minutes, see why Vevox is rated #1 polling and Q&A platform.
Submit the form to see Vevox in action


Why watch the feature tour of Vevox
You're only one button away from seeing how EASY and EFFECTIVE Vevox can be to empowering and engaging audiences. In a matter of minutes you'll learn why Vevox is the no.1 platform and see:
How to easily use the features of polling, Q&A, quizzing and live word clouds
Effective admin controls such as Q&A moderation and analytics
How Vevox can work with your chosen technology
How you can get the most out of Vevox with the no.1 rated customer experience
How we're guaranteed to make your hybrid meetings and classes more effective!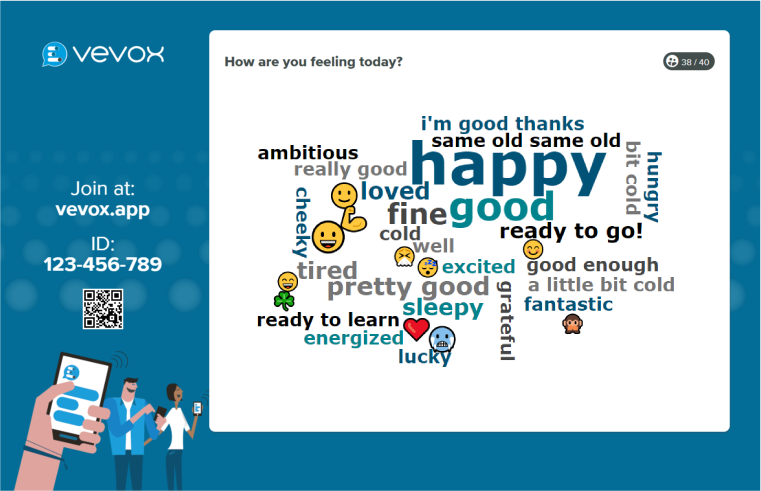 Maximise interaction & feedback
Live polls and anonymous Q&A empowers audiences and allows you to understand your workforce live in the moment.
Make meetings more inclusive & interactive
Increase overall engagement through live polls
Measure employee understanding
FREE video demo
I used Vevox for the first time this month, and I am a complete convert. What a super-simple intuitive way of engaging the audience and getting valuable insights which you can make practical use of.