Don't miss out... complete your free account today
The #1 rated live polling and Q&A platform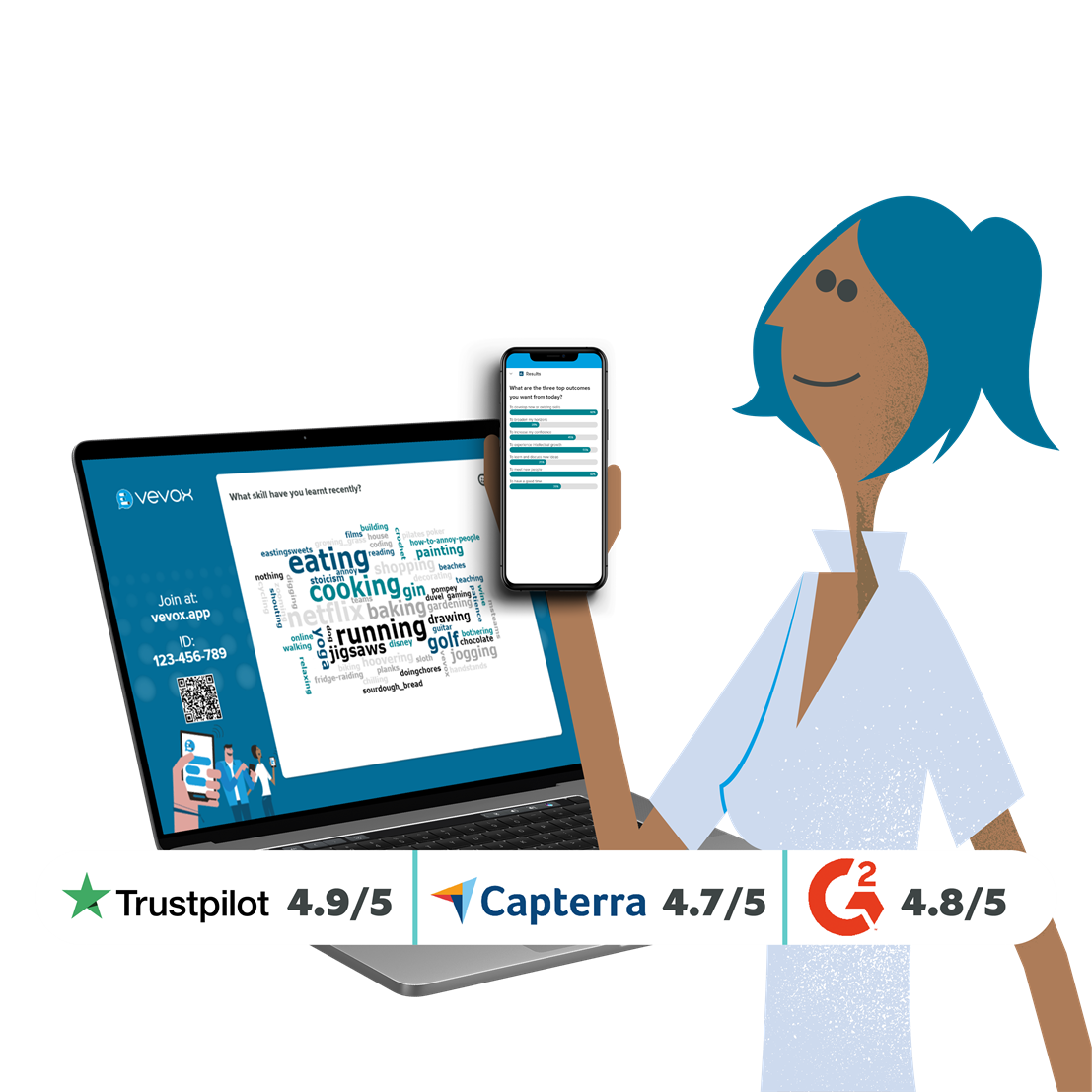 Why we're the #1 polling platform
Rated 'Excellent' on three review platforms with 1500+ customer reviews.
The best polling and Q&A platform for ease of use and Enterprise
The best for customer service and overall experience
The best platform for features and integrations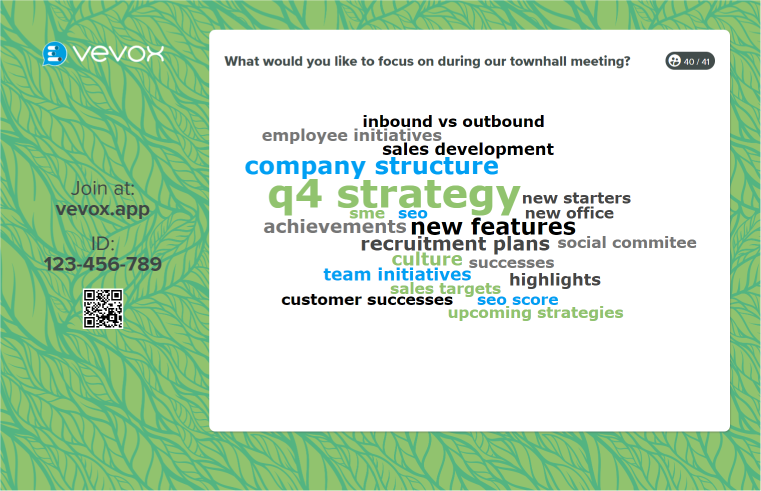 Maximise inclusion & live feedback
Give every audience member a voice
Whether you're in person or participating virtually, Vevox enables everyone to have equal opportunities to take part in a class or meeting. Live voting, anonymous Q&A and quizzes will empower your audience whilst giving you live feedback for you to gauge their thoughts and feelings.
Put Vevox to the test for FREE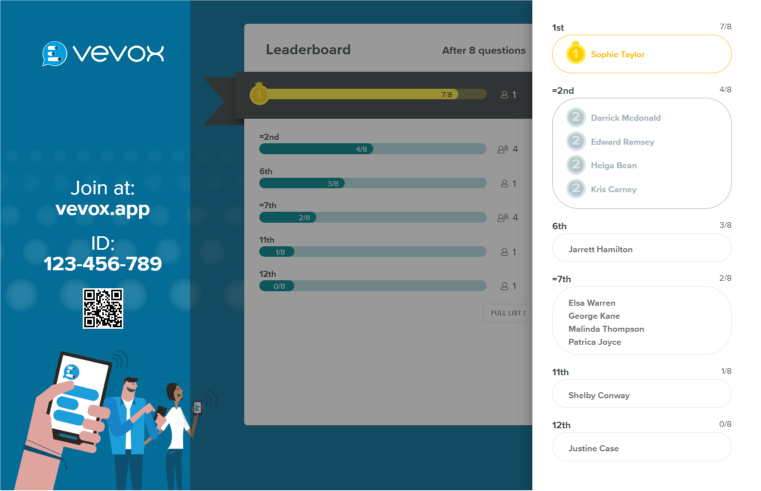 Make your next session interactive & vibrant
Don't miss out on utilising Vevox...
Make presentations more inclusive & interactive
Increase overall audience engagement through live polls, quizzes and Q&A
Measure understanding and audience opinions
Make it fun and add some friendly competition with a live quiz!
Get a FREE account now
I used Vevox for the first time this month, and I am a complete convert. What a super-simple intuitive way of engaging the audience and getting valuable insights which you can make practical use of.