Live Audience Q&A
Run engaging and effective live Q&A sessions with Vevox. Book a demo to see it in action.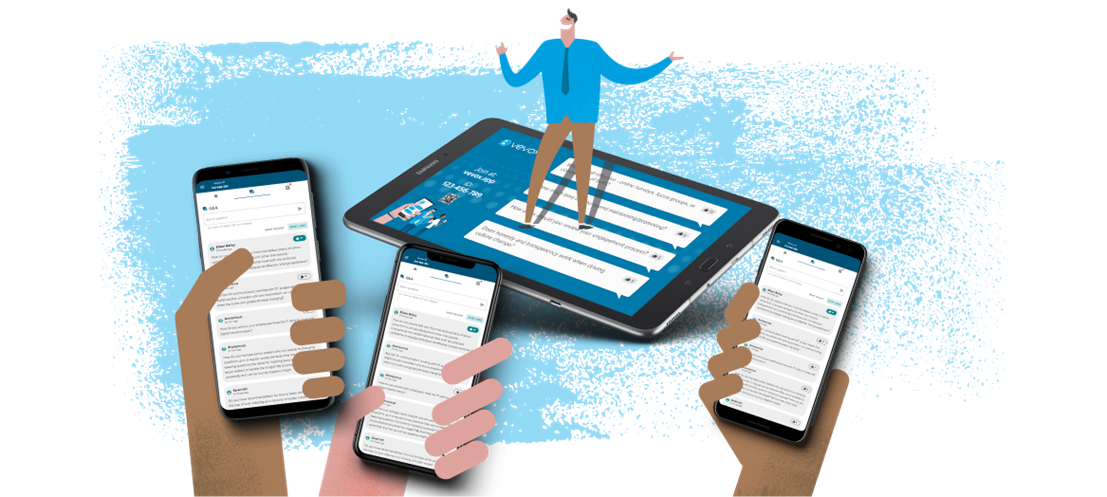 Rated number 1 by our customers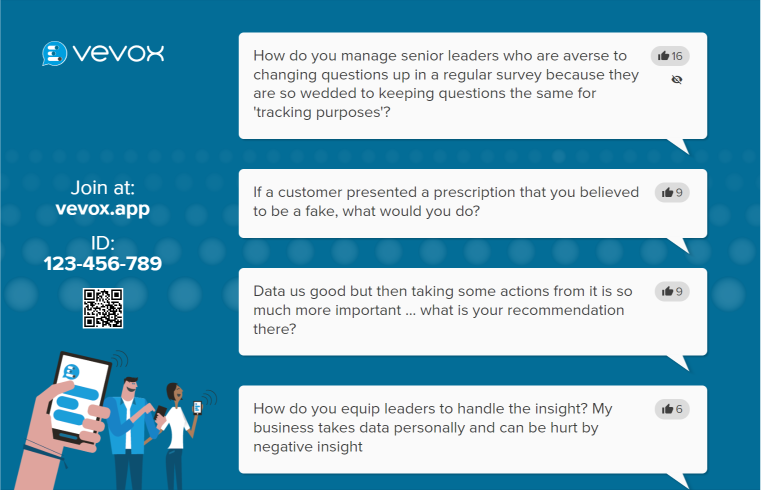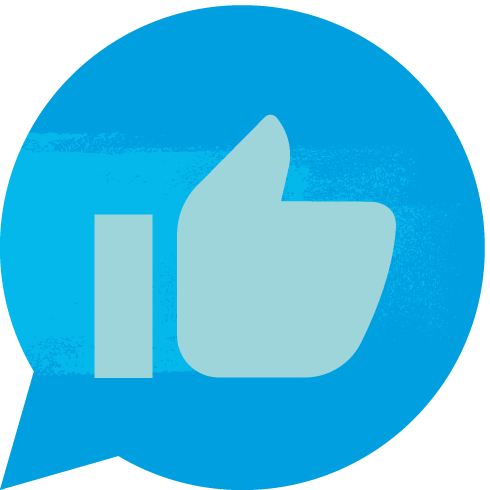 Make Q&As more effective
Empower your audience
Give your participants the chance to voice what questions are important to them by upvoting comments that they want to be answered. Use sort by likes to display the most popular questions first to make your Q&A more effective and engaging.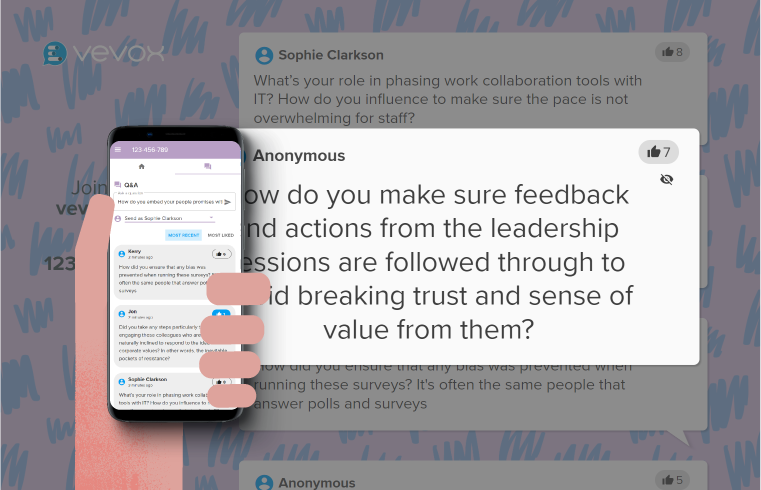 Don't just talk, listen to your audience
Level the playing field
Increase Q&A participation and remove barriers such as the feeling of being judged and biases. Whether you're discussing a difficult topic or simply want uninhibited feedback, Vevox's Q&A gives everyone an equal voice. Not just the few!
Optional anonymity
Truly inclusive Q&A platform
Crowdsource honest questions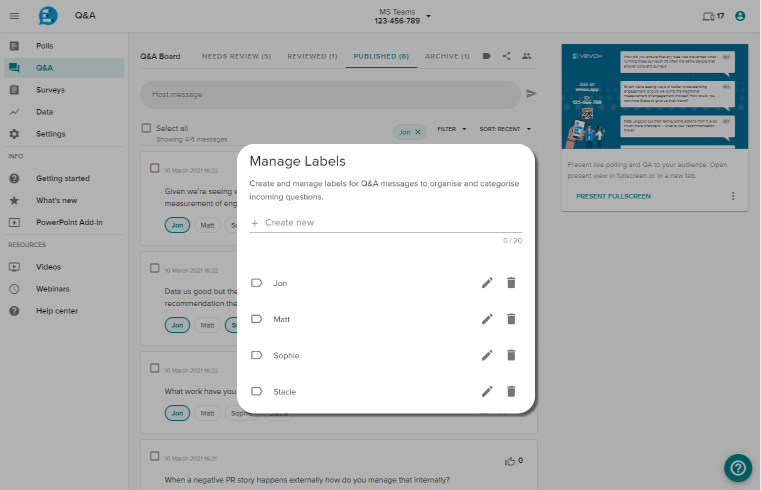 Keep your live Q&A on track
Flexible moderation & management controls
Preview all messages sent to the Q&A board, categorise them by label and even review them before publishing. Vevox's moderation and management feature gives presenters and facilitators complete control and therefore, peace of mind.
A useful tool, intuitive and easy to use. Great way to get instant feedback and responses.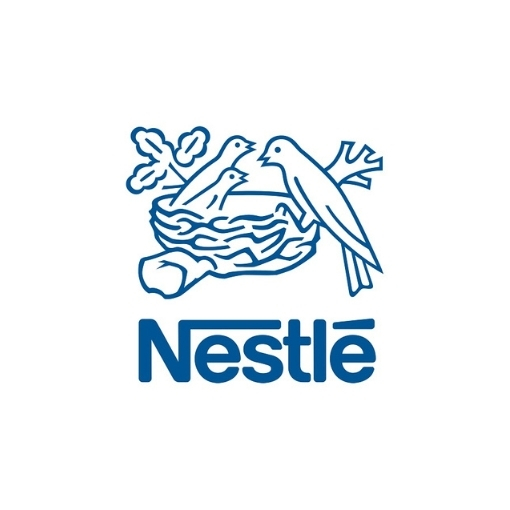 Live Q&A FAQ's
Common questions
Yes. You can moderate live on screen, from a second screen/Device or invite a collaborator to moderate for you from their laptop or mobile device.
Vevox is designed to remove fear of judgement from colleagues or peers. This means session are genuinely truly anonymous. However there are other options with several levels of anonymity/identification to choose from to suit varying requirements.
Yes, the Vevox Q&A feature can be integrated with other platforms, such as MS Teams, Zoom and Education Software. This makes it easy to incorporate the Q&A feature into your existing workflow and tools.
Yes, the Vevox Q&A feature can be used in hybrid settings, where some participants are attending in-person and others are attending virtually. This allows all participants to engage in the Q&A session, regardless of their location.
The Vevox Q&A feature allows participants to submit questions and feedback using their own devices, such as smartphones or laptops. The questions are then displayed on a shared screen, where they can be upvoted by other participants. The presenter can then answer the questions in real-time, making the Q&A session more engaging and interactive.
Yes, the Vevox Q&A feature allows presenters to create private Q&A sessions that are only accessible to specific participants. This can be useful for confidential or sensitive topics. Vevox also allows extra layers of security for peace of mind.
Yes, the Vevox Q&A feature allows presenters to export the questions and feedback to a CSV file for further analysis or reporting. This can help to identify trends and insights from the Q&A session.
Yes, the Vevox Q&A feature can be used for panel discussions to allow audience members to ask questions of the panelists. The upvoting feature can help to prioritize the most popular questions and ensure that the panelists are addressing the topics that are most important to the audience.