Live Audience Q&A
Run engaging and effective live Q&A sessions with Vevox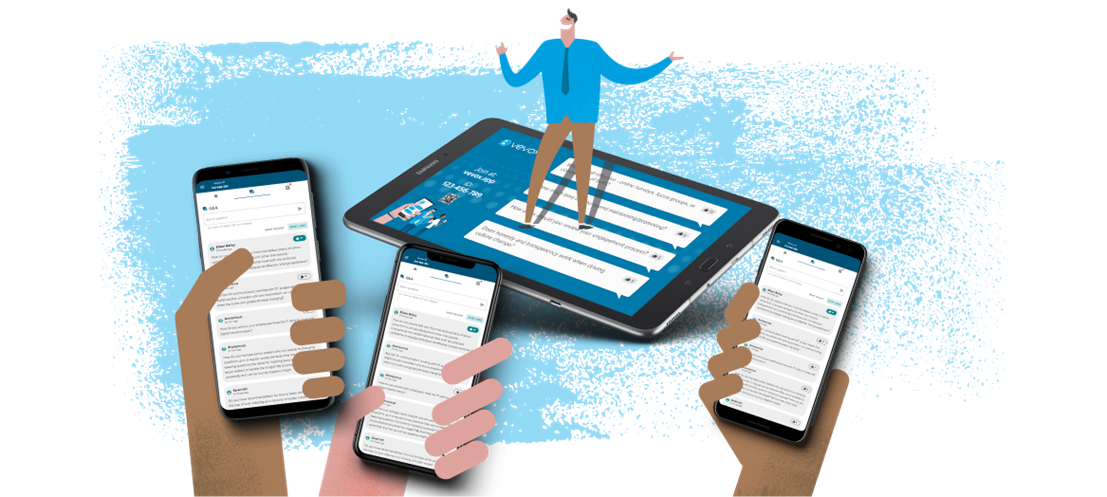 Rated number 1 by our customers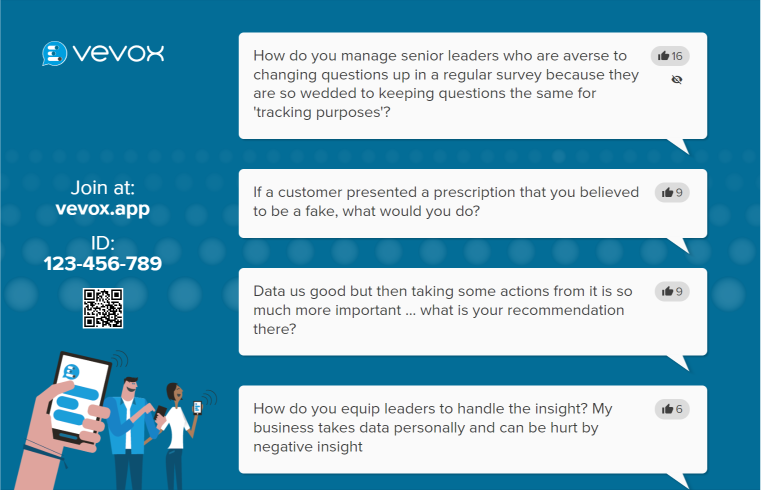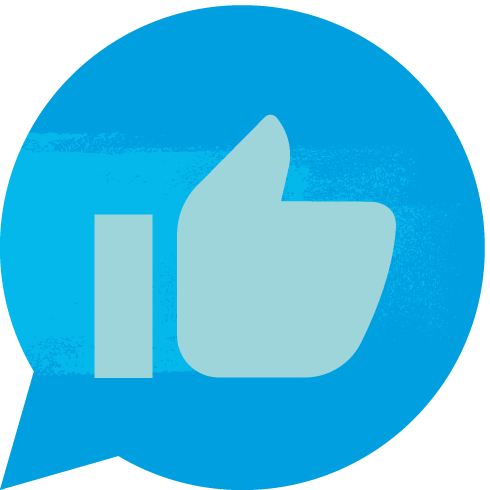 Make Q&As more effective
Empower your audience
Give your participants the chance to voice what questions are important to them by upvoting comments that they want to be answered. Use sort by likes to display the most popular questions first to make your Q&A more effective and engaging.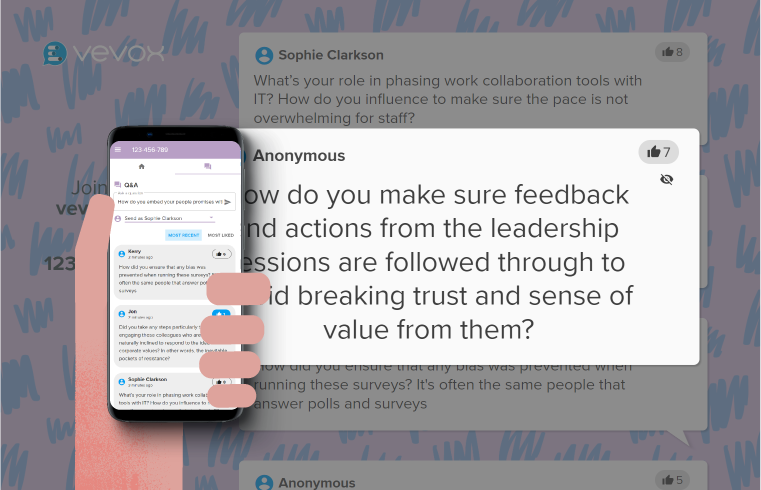 Don't just talk, listen to your audience
Level the playing field
Increase Q&A participation and remove barriers such as the feeling of being judged and biases. Whether you're discussing a difficult topic or simply want uninhibited feedback, Vevox's Q&A gives everyone an equal voice. Not just the few!
Optional anonymity
Truly inclusive Q&A platform
Crowdsource honest questions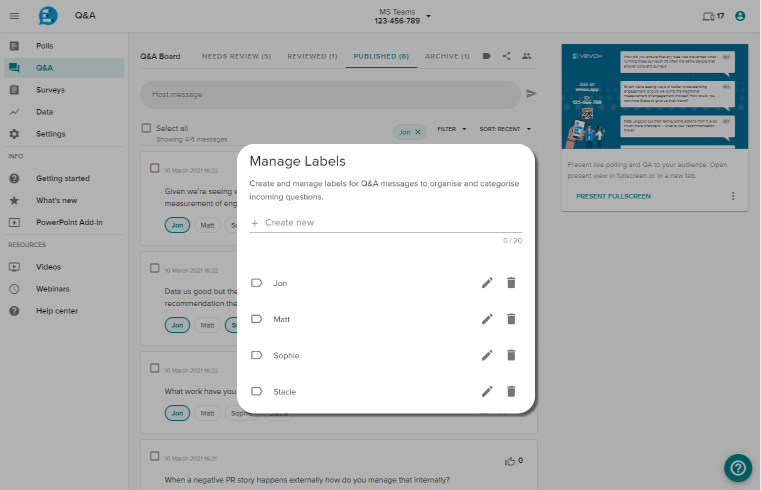 Keep your live Q&A on track
Flexible moderation & management controls
Preview all messages sent to the Q&A board, categorise them by label and even review them before publishing. Vevox's moderation and management feature gives presenters and facilitators complete control and therefore, peace of mind.
A useful tool, intuitive and easy to use. Great way to get instant feedback and responses.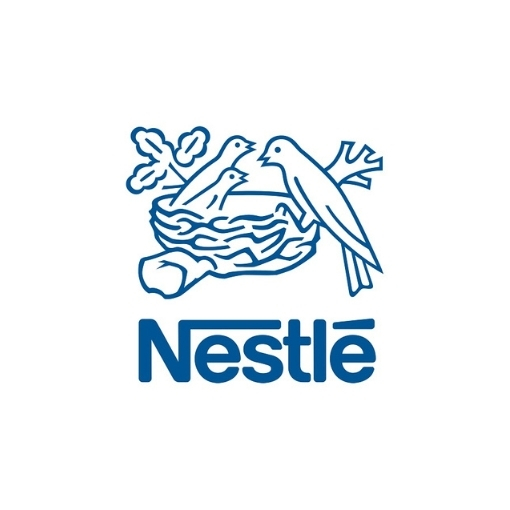 Live Q&A FAQ's
Common questions
Yes. You can moderate live on screen, from a second screen/Device or invite a collaborator to moderate for you from their laptop or mobile device.
Vevox is designed to remove fear of judgement from colleagues or peers. This means session are genuinely truly anonymous. However there are other options with several levels of anonymity/identification to choose from to suit varying requirements.