Rated number 1 by our customers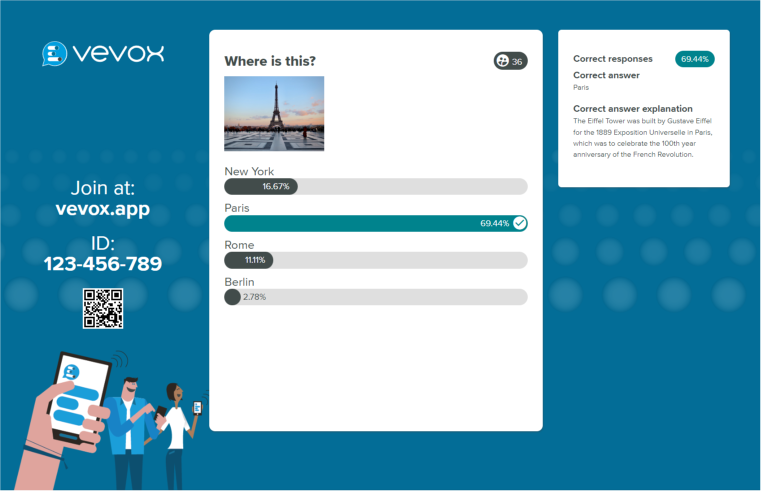 Make live learning fun and interactive
Involve the audience with AI quizzes
Vevox's live quizzing feature can help you to identify knowledge gaps, increase participation and attention levels. Participants can also learn which questions they got wrong in real-time which enables them to recollect information more easily. Lacking inspiration for quiz questions? Use our AI quiz generator to run live quiz questions in seconds.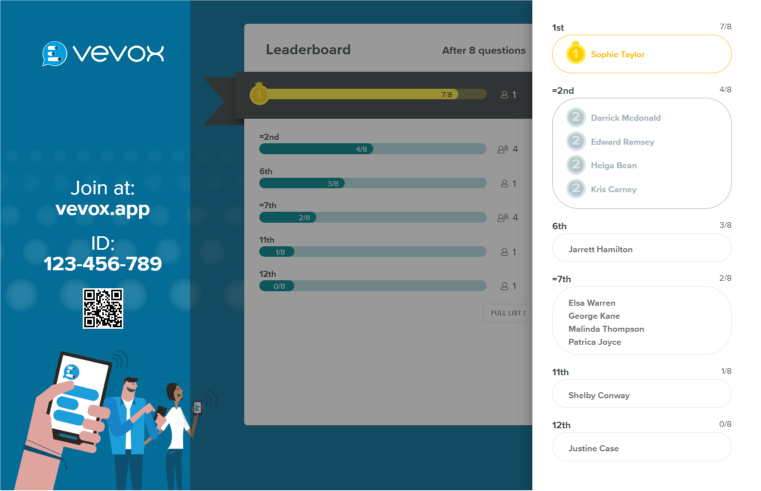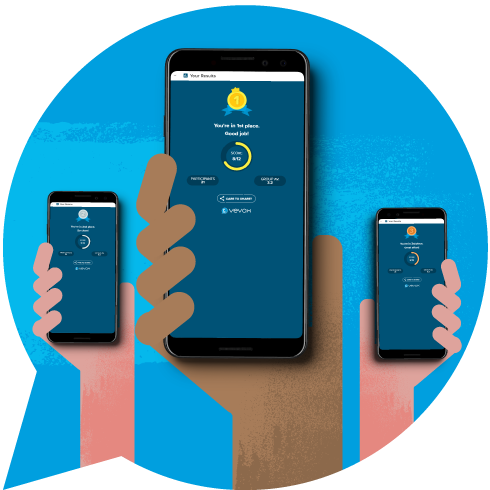 Create competition with live leaderboards
Raise the energy levels
Get your participants energised and engaged by revealing a leaderboard to show the quiz ranking and scores. Not only does it enhance the quiz atmosphere but it's great way to encourage people to take part and to award prizes for the winner(s)!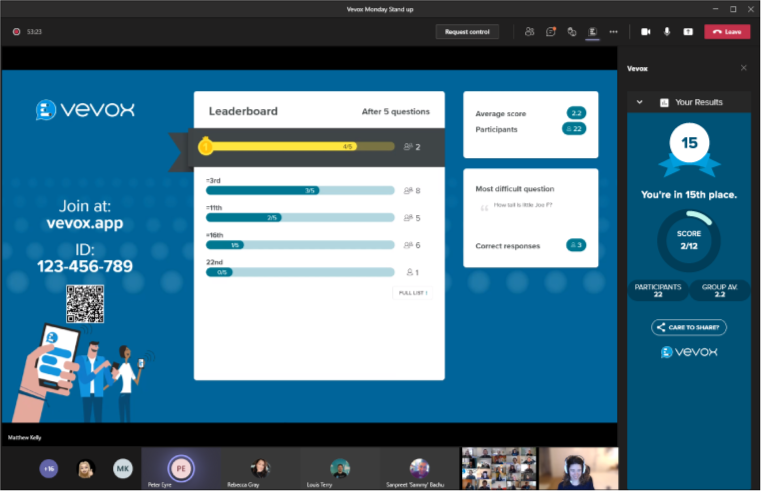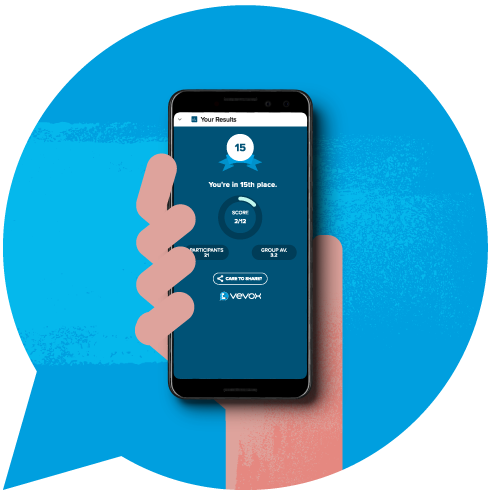 Get everyone taking part with anonymous quizzes
Remove the fear of judgement
Turn on anonymity and allow your participants to keep track of their own score in relation to others. This helps to encourage everyone to get involved, especially for those that are worried about their quiz performance and don't want to reveal their score.
I would highly recommend Vevox as a platform if your looking to run anything from Polls, Word clouds, Voting or Quizzes...I will be using the platform again in the near future.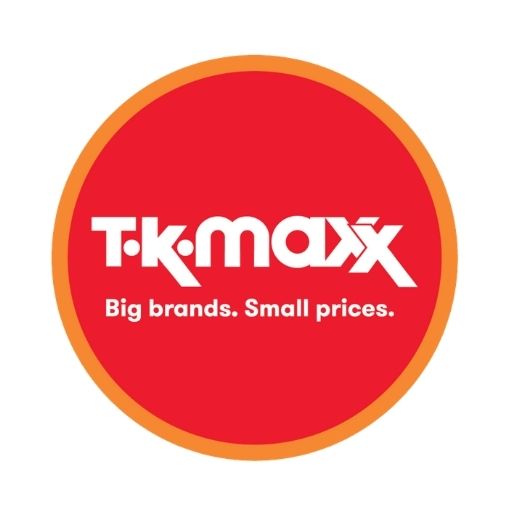 Live Quizzing FAQ's
Common questions
A correct answer can be attributed to any live polling question. At any time the presenter can show an overall leaderboard on screen as well as individual scores and placings on participants own devices.
They can be, however the beauty of Vevox is its ability to show individuals' scores on their own devices. Participants can therefore take part anonymously removing any fear of judgement which might be a barrier to participation.
Yes, you can get started with a free Vevox account. You will need to upgrade to a paid plan to use all question types and session options.
Yes, you can customize the appearance of your Vevox quiz to match your branding. You can add your own logo and choose colors and images that reflect your brand identity.
Yes, you can set a time limit for participants to answer each quiz question. This can help to keep the quiz moving at a steady pace and ensure that all questions are answered within a reasonable timeframe.
Yes, Vevox quizzes are ideal for educational purposes, such as testing students. With features like real-time feedback and identified settings including anonymous participation, Vevox quizzes can help to identify knowledge gaps and improve learning outcomes.
Vevox takes the security and privacy of quiz participants' data very seriously. All data is encrypted and stored securely, and Vevox complies with GDPR and other data protection regulations.
Yes, you can export the results of your Vevox quiz to analyze them later. You can export the data in a variety of formats, including Excel and CSV, and use it to gain insights into your audience's knowledge and engagement levels.
Vevox can handle quizzes with any number of participants, from small groups to large audiences. There is no limit on the number of participants who can take your quiz at the same time.