Live Polling
A range of live polling types for instant engagement & feedback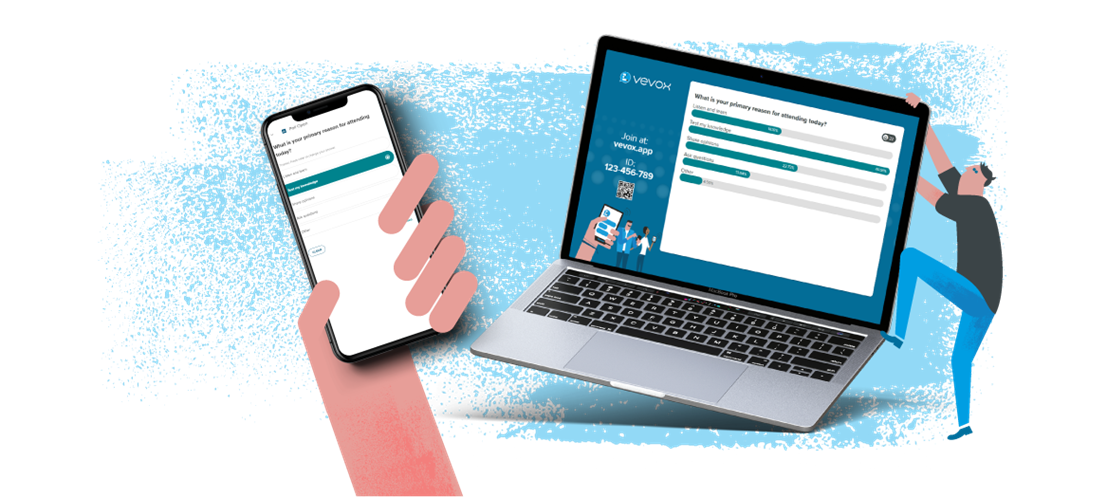 Rated number 1 by our customers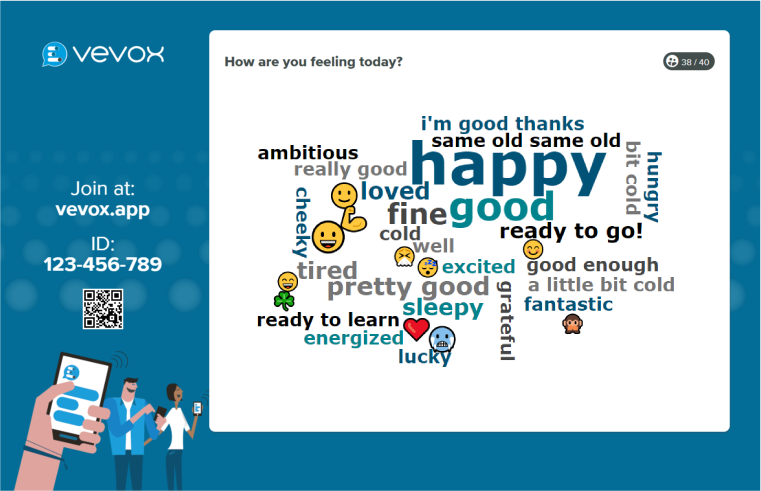 Create new polls in seconds!
Polling at pace
It's quick, easy and you can see the results in real-time as your audience vote on any web-enabled device. It's that simple.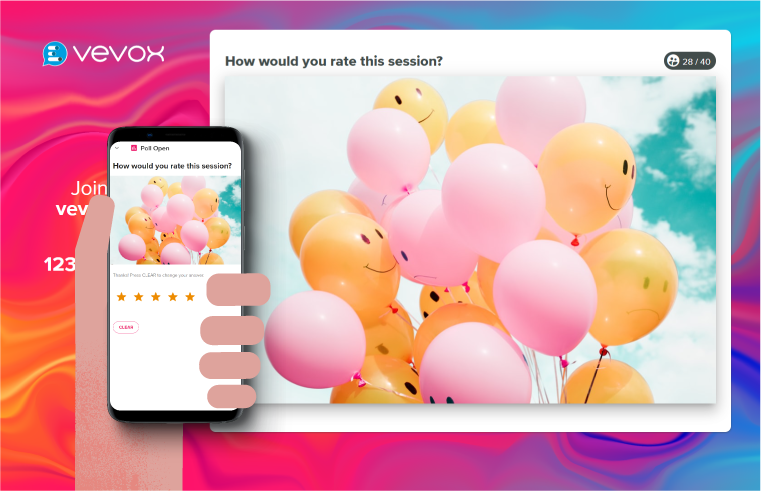 Collect the feedback you need
Multiple poll types
Whatever the scenario or setting, Vevox's versatile live voting options can help you to get the answers you need.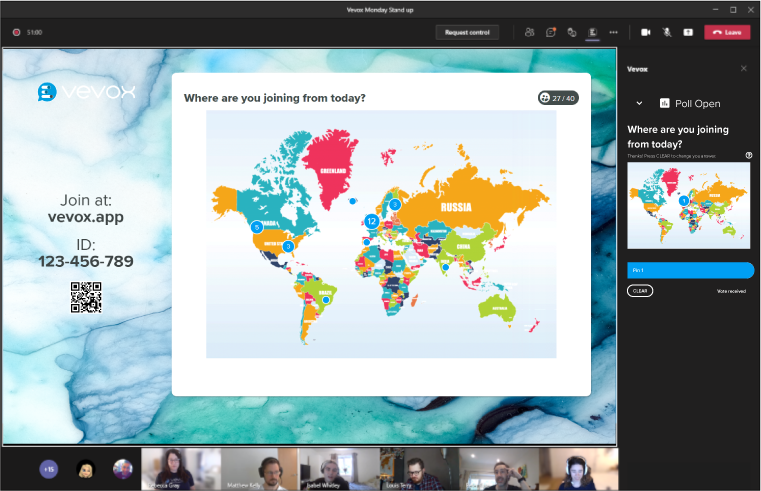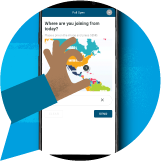 Show live polls to your audience
Create the visual 'wow' factor
Create that sense of audience engagement magic by sharing polls on the virtual or real-life big screen. Whether it's through Present View or our PowerPoint integration, you can understand your audience better whilst increasing interaction.
Live polling FAQ's
Common questions
Online or face to face presenters manage live polls either within their Vevox account dashboard OR using the Vevox PowerPoint Polling add-in. Participants are invited to access a web app (Vevox.app) on their mobile device and enter a 9-digit session ID. Live Polls will then appear instantly on their device for them to respond to, and see results.
Yes, there is a wide range of polling question types available which you can further customise for your needs. They include: multiple choice, open text, word cloud, star rating, XY plot, numeric, LaTex, pin on image, image polling.
Absolutely. By creating and running polls you open up a two-way dialogue everyone can contribute to, whilst anonymity can be maintained. Your audience whether online, hybrid or in- person can't help but be engaged when your polls are relevant and you're asking for their point of view.
Very! Whether creating polls from scratch or using our ready made polls it takes seconds. This 1 minute video shows you how and full details are available on our help site.
You can choose the level of identification in your Vevox sessions but most live polls are run anonymously for maximum participation and honesty from the audience.
Yes, you can set correct answers, add images and theme the display. Leaderboards showing points and placings are displayed on participants' devices and though the presenter's display.
Vevox has proved a fantastic resource for undergrad lectures as I can understand what the students understand, and respond to it, within one lecture.