Instantly boost engagement in your training sessions & meetings
Vevox for Business - #1 rated for polling and Q&A
New customers: Sign up to Presenter or Pro with code ENGAGE for 20% off
Compare plans
New customers: Sign up to Presenter or Pro with code ENGAGE for 20% off
Plan Essentials
Number of Users & Presenters
1 user
1 user
1 user
2 users
Up to 100
Up to 250
Up to 1000
Up to 1500
Polling
Pre-prepared question library
Q&A
Moderation and management
Most 'likes' upvoting and sorting
User/presenter control
Add moderators or collaborators
Compatible with video stream/online meeting software
Passcode protect meeting sessions
Platform/Webcast/Event App integrations
Polling moderation and profanity filters
Single screen control & display
Participant app
Customisable Home/Agenda screen
Easy branding and theming
No download or PII required
Analytics and reporting
Session analytics overview
Training and support
1 to 1 User masterclasses
5 star rated support team- Phone/Email
Online help site and support resources 24/7
Premium Support/SLA options
Integrations
Event App or website integrations
User Management
Customised landing page sign up
More than 5,000 participants*
Option for white label apps*
Platform customisation & defaults
Professional services- Implementation and training*
Why work with Vevox?
Engage and understand your audience... Value Every Voice
#1 rated for ease of use AND customer service
30 day money back satisfaction guarantee
Book a demo
Vevox helps to include participants who, in an open forum, would sit back and be quiet or not feel comfortable asking questions.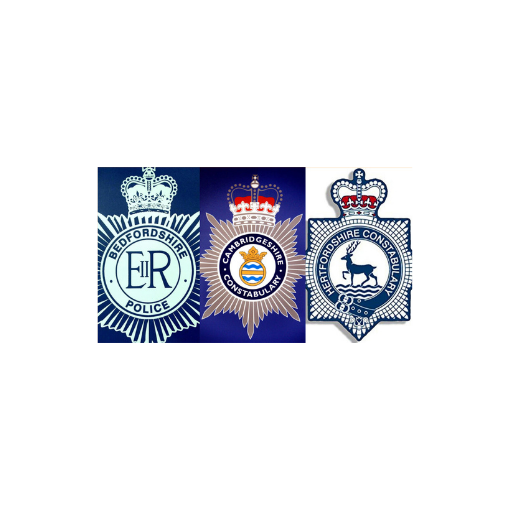 Business Pricing FAQ's
Common questions
View our one-time event plans by clicking the button below.
You can purchase a 'one- time' plan (Which enables use for up to 7 days with all features and multiple users/rooms) through your Vevox account dashboard (click here for an account) or contact the sales team to discuss your requirements in more detail Contact sales.
Yes. You can have a full refund up to 30 days after purchase if you decide that Vevox is not for you, and it has not been used for any sessions with 3 or more participants.
REALLY easy. Vevox is designed to be the simplest tool for new users to get to grips with. It's all incredibly intuitive and new users can be running live polls, words clouds or Q&A in literally seconds. Don't take our word for it though... check out the reviews. Vevox also provides a comprehensive help site including video tutorials, a weekly free 'getting started' webinar for new users, and further training and coaching sessions with our experts on request.
Of course! We have a team of friendly experts on hand to discuss your requirements, offer a screen share demo or answer any questions you may have. Contact the team. Alternatively sign up for our weekly 'getting started' webinar.
The standard Vevox plans are designed to offer great value and the functionality that individual presenters/trainers and small teams require. If you have a requirements for multiple users or a more 'custom' use case we are here to consult with you and provide a solution to suit your organisations needs. Please contact us our friendly team.
You can pay online using all major credit cards for Starter, Presenter or Pro plans. For Pro and Enterprise/Institution plans you can request an invoice and pay by bank transfer or credit card. Please click here to purchase a plan either way or contact our friendly team if you have any further questions Contact us.
Yes, we offer discounted rates and custom plans for educators and educational institutions. Go to 'Pricing' in the top menu and choose 'Education'.
A user is the host/trainer/presenter of a Vevox session. They control and manage Vevox by logging into an online dashboard with their email address and Vevox password.
You can add additional users to the business Pro plan in order that their accounts are linked allowing sharing and collaboration.
Monthly cost per additional user is £20 /$24.95 US /€23.95 / $37.45 AUD.
Annual costs per additional user is £240 /$299.4 US /€287.4 / $449.40 AUD per year.
Vevox actively supports many charities and good causes and will always consider any requests from these organisations on a case by case basis. Please complete the contact form with your request and we will respond.
Most Vevox users see regular use from the platform whether it be for a variety of meetings throughout the year or for regular classes or training sessions. Access is generally also required outside of these 'live' sessions to set up sessions and review data and reports. If you only need Vevox for a one off or single event such as a conference our 'one time' pricing plans are available and better cater to this type of event (See the first FAQ on this page). To discuss a plan that is right for you we have a team of friendly experts on hand to understand your requirements and answer any questions you may have, simply Contact the team.
No, sharing login credentials is a security risk, can cause users to be locked out of the platform and is against our terms of service. To collaborate or share Vevox securely, and without risking access to the system you need your own account. Individuals can sign up for a FREE, Starter or Presenter plan. If collaboration and sharing between users is a requirement a Pro or Enterprise plan will be needed. Vevox can only respond to support enquiries from the named user of an account.
This limited time offer is in place for new customers, for their first year, purchasing online by credit card, and for single licenses only. Vevox offer exceptional value as the #1 rated platform of it's kind along with very competitive pricing, however this offer is designed to make it even more accessible for new users to experience the full functionality of Vevox. Read the full terms of the offer.
Vevox has a range of light, and deep integrations with the tools you already use. From adding Vevox polls to your PowerPoint slides to managing Vevox thorough Microsoft Teams to integrating with your LMS, we have options for you. Head to 'Features' in the top menu, or contact our friendly team to talk about your specific set up and requirements. Contact the team.
We are often asked this as some similar providers have a limit on the amount of participants (audience devices connecting vevox.app or in Microsoft Teams.) The maximum number of simultaneous participants per session depends on what plan you choose.) when counted across all of your sessions, with paid upgrades required when limits are reached. Vevox does not work to this model.
The only participant limit we have is specifying the maximum amount of participants (devices) that can access a session simultaneously. These limits are set deliberately high on paid plans so not generally a consideration or concern unless holding meetings of classes for more than 1000 people at once.