#1 for live polling, Q&A and quizzes for hybrid meetings
Increase engagement and make hybrid meetings inclusive for all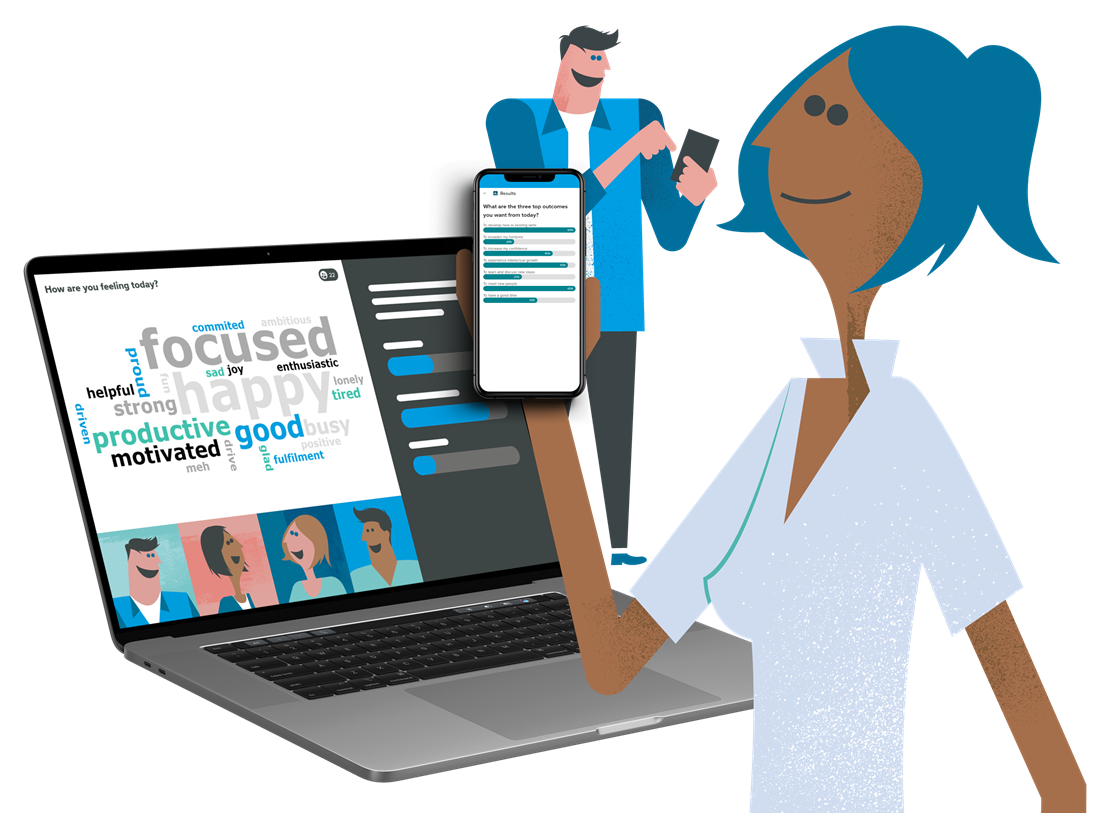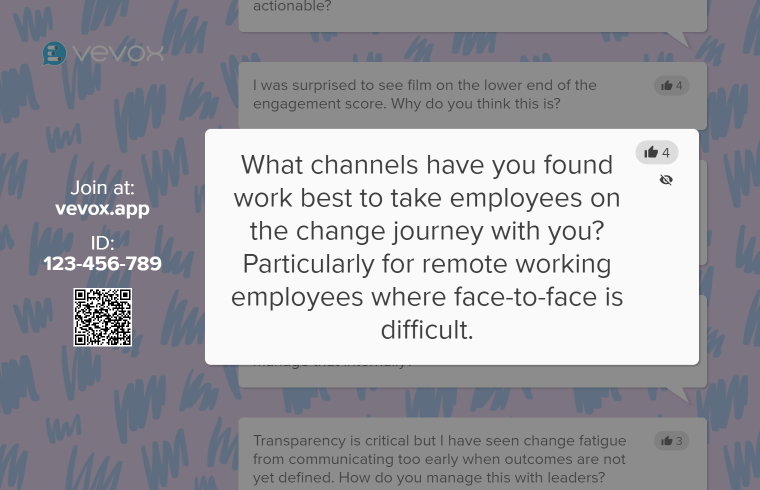 Involve and engage your dispersed workforce
An inclusive meeting tool to engage employees
Hybrid meetings have and will become a core part of what we expect to happen within organisations. Whether you're in the office or working from another location, employees will want to have the same level of opportunities to contribute to meetings with feedback, ideas or questions.
Vevox's integrations and apps means it can easily work within virtual platforms such as Microsoft Teams and as a standalone web app meaning employees can interact easily and not be isolated. It doesn't matter where you're joining from you can still have the benefits of:
Sharing your ideas on the Q&A and upvote comments you like
Voting on live polls to give instant feedback
Take part in live quizzes, word cloud or surveys to engage with the meeting content and experience
Sign up for FREE
Make hybrid meetings unmissable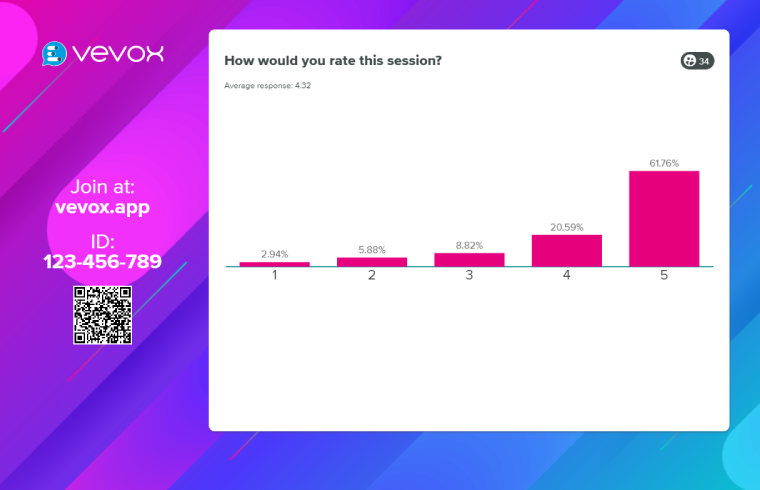 Voted the no.1 live polling and Q&A app
The most effective engagement tool for hybrid meetings
Engagement tools like Vevox have become an essential tool for internal communication and everyday hybrid meetings. Vevox is a real-time polling and Q&A tool that is voted the highest independently rated solution on Trustpilot and adored by customers because it's simple to use, it runs seamlessly in PowerPoint and for hybrid environments. Whether people are joining from platforms like Microsoft Teams or in the office, everyone can join and contribute to the meeting equally which means a much higher rate of engagement and inclusion.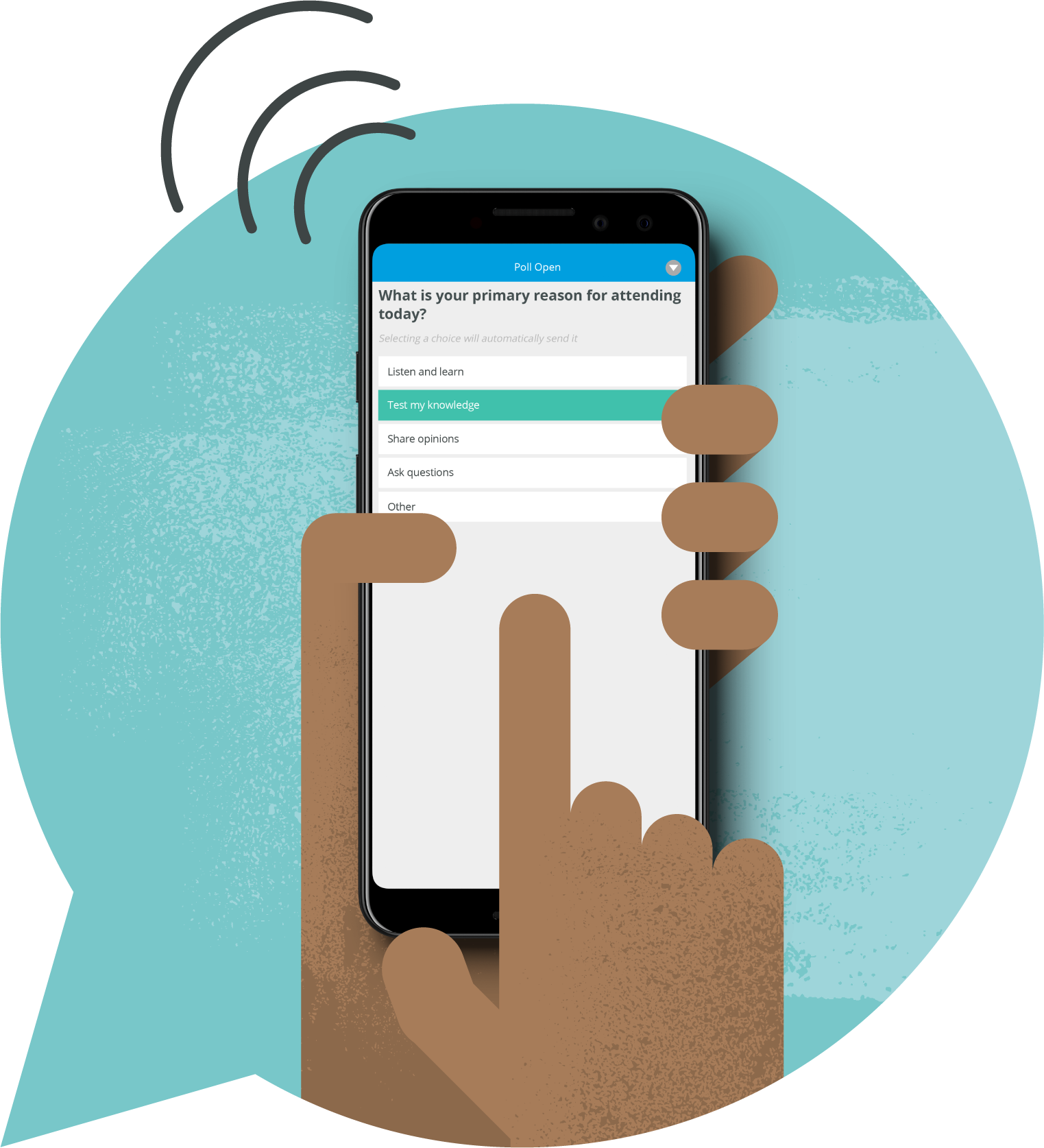 9 reasons you NEED a polling app in your hybrid meetings
Whether you're asking for employee feedback, running a quiz or need to make decisions as a group, live polling or Q&A that works for hybrid is the way to go!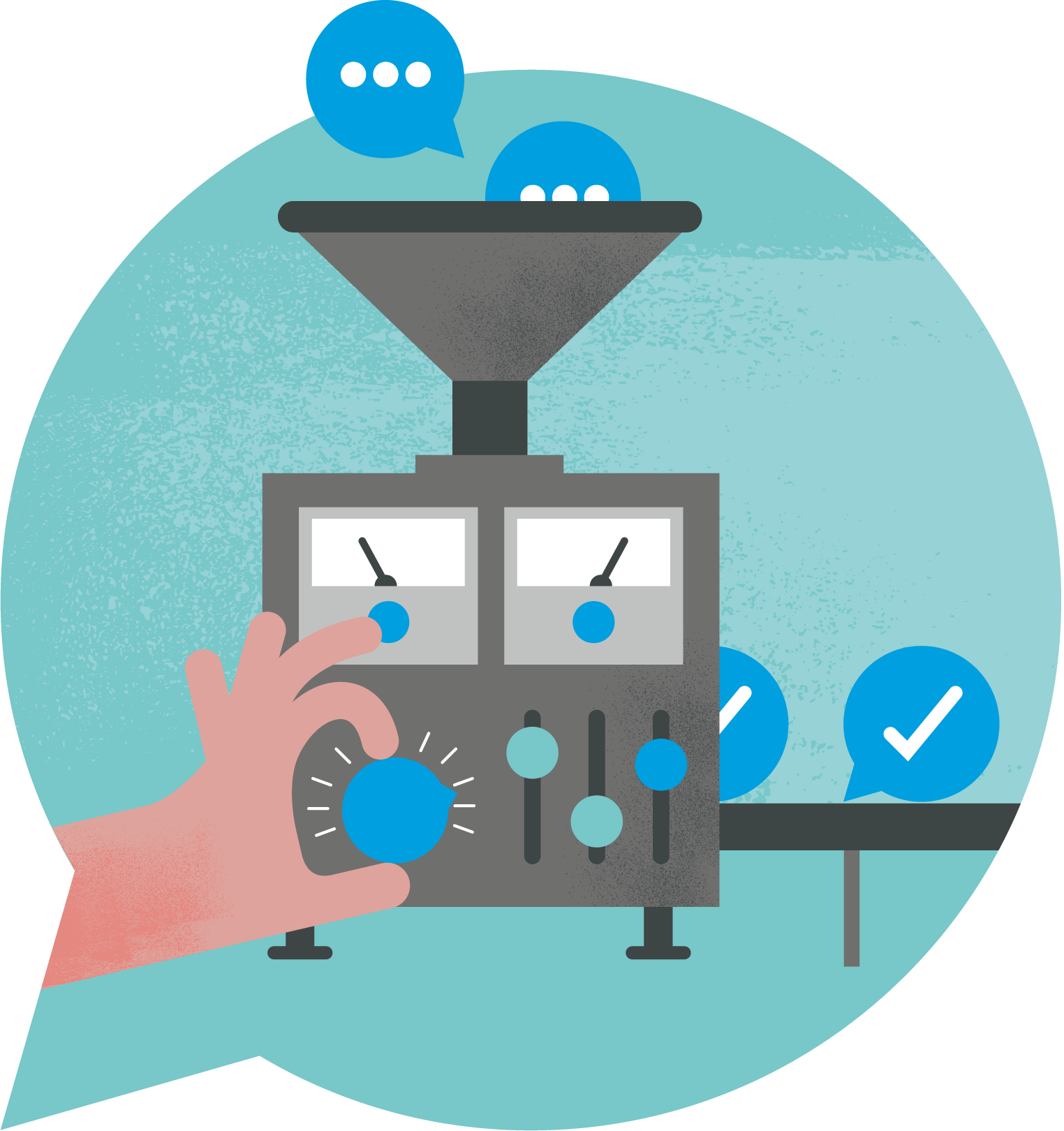 10 tips for running engaging hybrid meetings
Find out our essential top ten tips for providing an engaging atmosphere for your IC and everyday hybrid meetings to ensure you're giving your employees a level playing field to interact.