#1 for live polling, Q&A and quizzes for hybrid classes
Empower and enable students to be involved in hybrid classes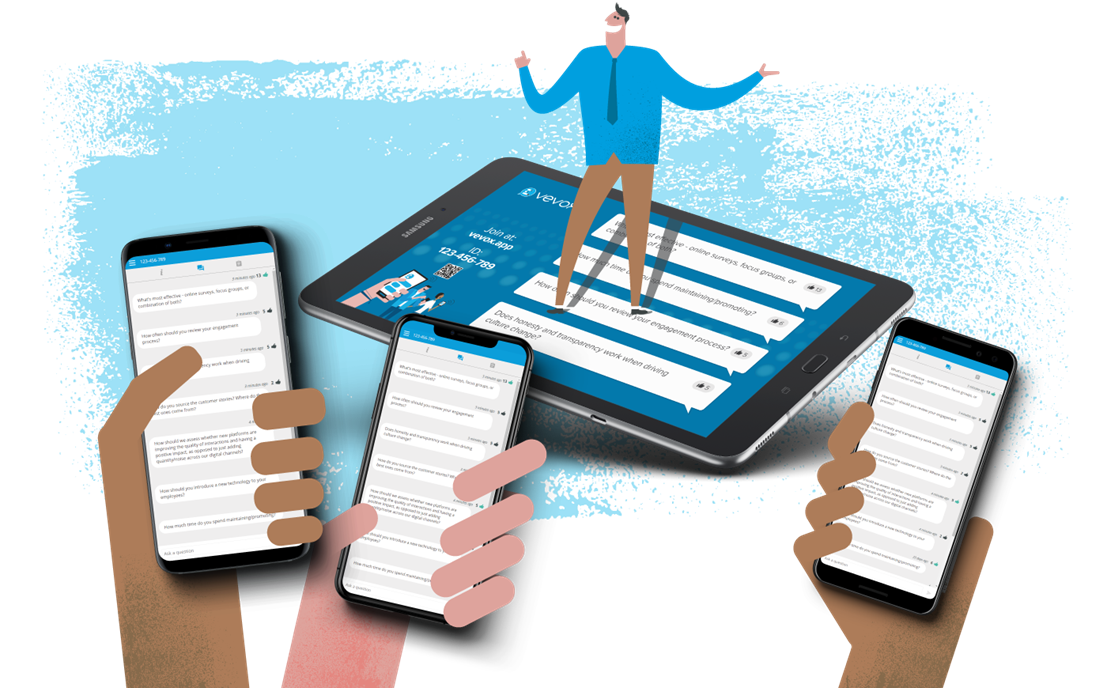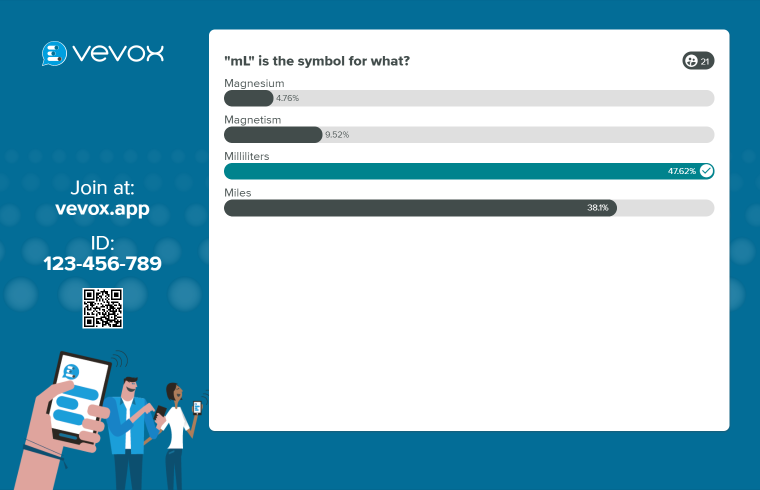 Involve and empower your students to learn
An inclusive tool to engage students
With University students taking part in classes from locations all over the world and onsite at the campus, hybrid classes have become a necessity for teaching staff to deliver their courses.
Therefore having a way to engage students and offer a solution that can give everyone an equal way to contribute and feel connected to the live class discussion is vital to increasing active learning.
Vevox's integrations and apps can easily work with your current platforms such as Microsoft Teams/PowerPoint and as a standalone web app meaning students can interact easily and not be isolated. It doesn't matter where you're joining from you can still have the benefits of:
Contributing to the live discussion and upvote comments you agree with
Ask questions anonymously to get the answers you need
Vote on live polls to give instant feedback
Take part in live quizzes, word cloud or surveys to engage with the class content and experience
Sign up for FREE
Make hybrid lectures unmissable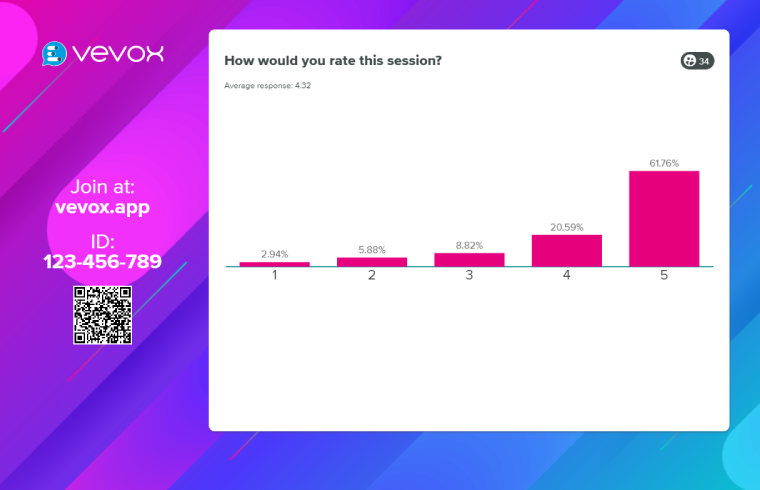 Voted the no.1 live polling and Q&A app
The most effective engagement tool for hybrid classes
Engagement tools like Vevox have become an essential tool for lectures, workshops and everyday hybrid classes. Vevox is a real-time polling and Q&A tool that is voted the highest independently rated solution on Trustpilot and adored by educators because it's simple to use, it runs seamlessly in PowerPoint and for hybrid environments. Whether students are joining from platforms like Microsoft Teams or remotely, everyone can join and contribute to the meeting equally which means a much higher rate of student engagement and inclusion.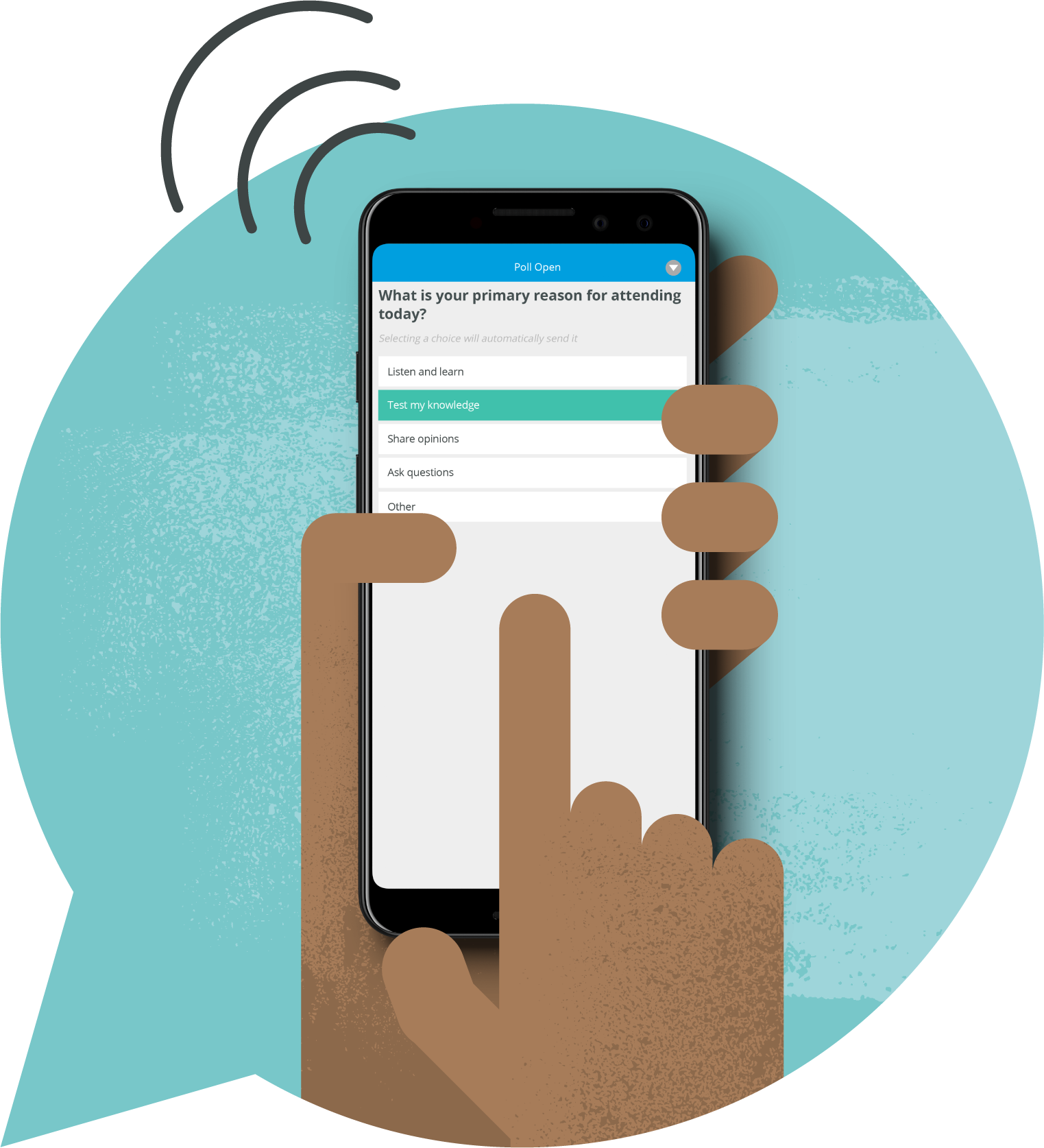 How to use Vevox in your hybrid classroom
Watch this webinar to see how Vevox can be used to support hybrid classes, the successes, the learnings and what other technology has been used alongside Vevox.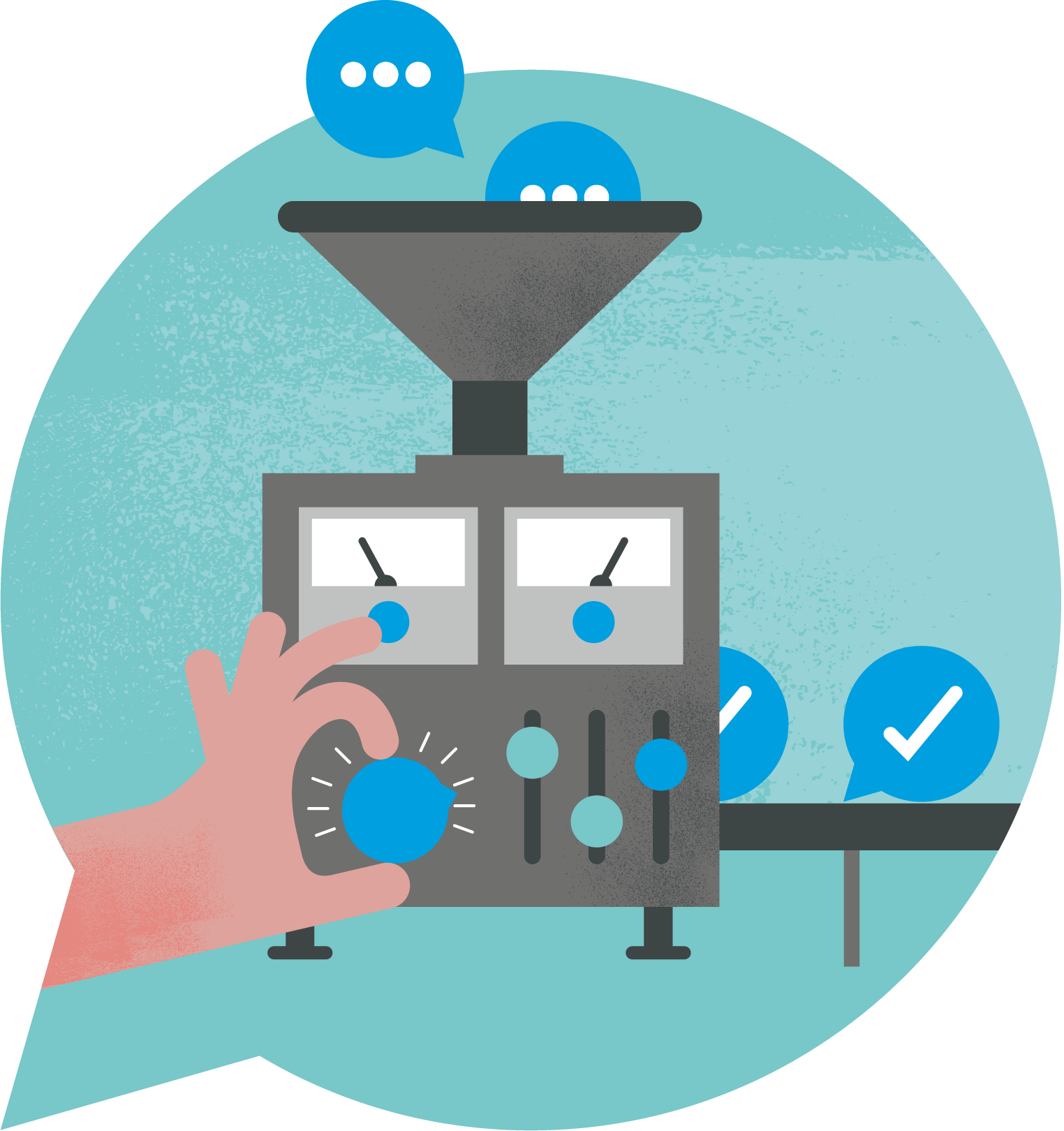 5 reasons to use Vevox in hybrid, F2F or virtual classes
Dr Michael Richter, a Vevox user at Liverpool John Moore's University since 2017, shares 5 of the key reasons why he uses Vevox in class, and would recommend it to others.