Effortlessly Create Engaging Quizzes with Vevox's AI-Powered Question Generator
Now included on ALL Vevox plans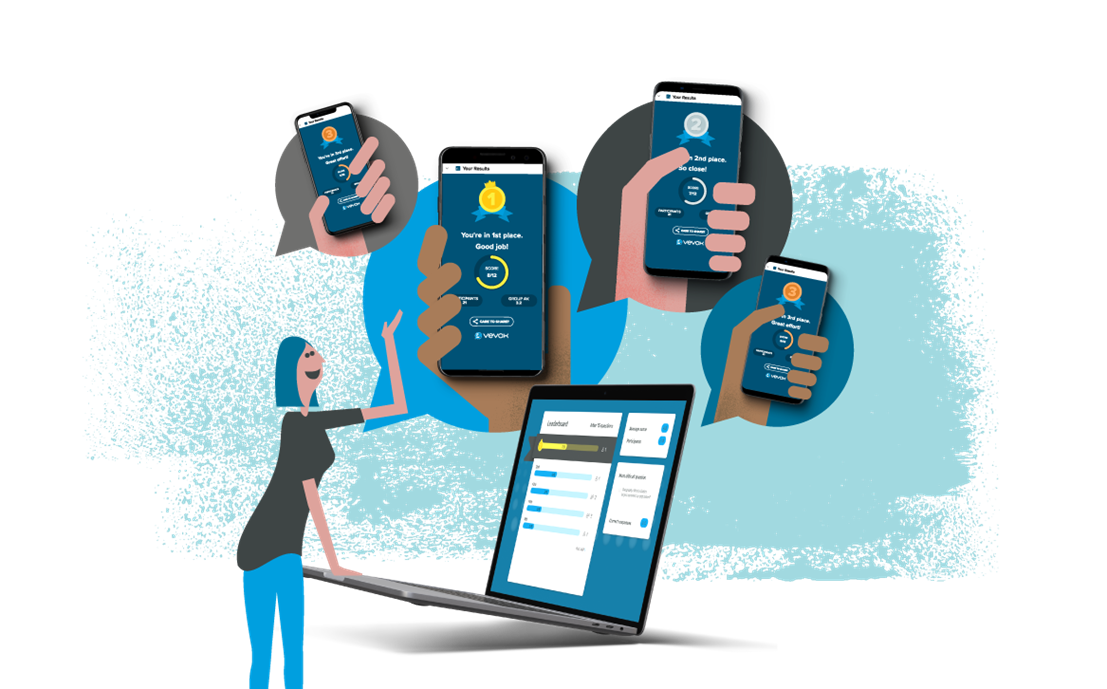 Looking for more information or a demo?
Enter your details below to receive further information or book a demo with one of our friendly experts...
Why Vevox is #1 polling platform
Rated 'Excellent' on three review platforms with 2000+ customer reviews.


The best polling and Q&A platform for ease of use and Enterprise
The best for customer service and overall experience
The best platform for features and integrations
Vevox's AI Quiz Tool
Vevox's AI Quiz powered by ChatGPT from OpenAI does ALL the heavy lifting for you, providing ready to use 'live' and self paced quiz polling questions in seconds.
I would highly recommend Vevox as a platform if your looking to run anything from Polls, Word clouds, Voting or Quizzes...I will be using the platform again in the near future.