#1 for Townhall Meetings & Ask Me Anything
Create an inclusive dialogue and easy way to answer the most important questions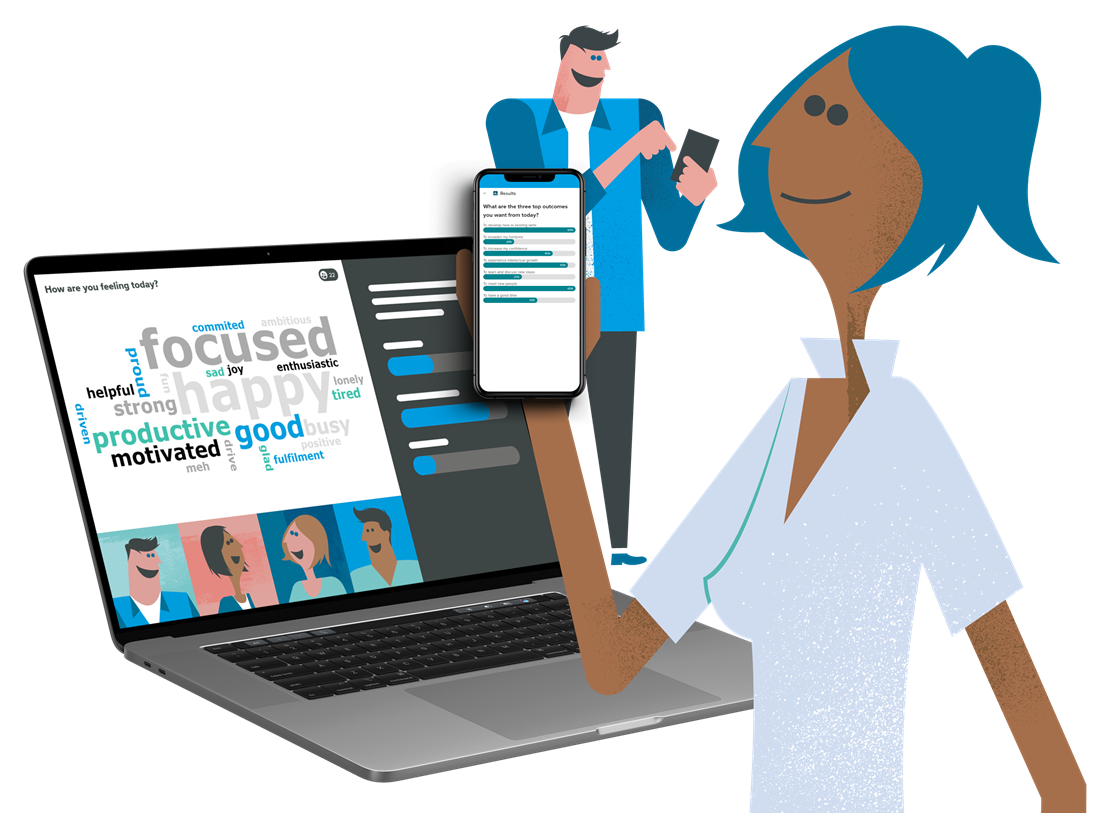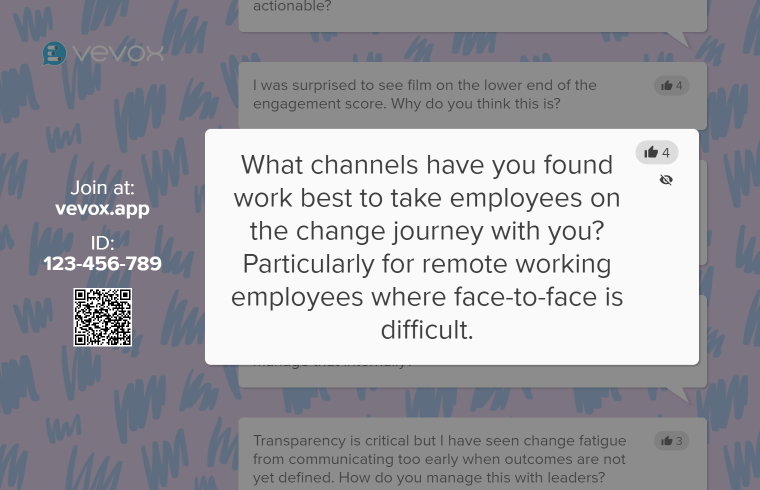 Interactive & engaging townhall meetings
An inclusive meeting tool to engage employees
Townhall meetings (otherwise known as All Hands Meetings) and Ask Me Anything sessions are key interactions for engaging employees and for driving a inclusivity, transparency, clear communication and a strong company culture. Giving all employees (whether remote or F2F) the same level of opportunity to ask leadership questions in an non-judgemental environment, enables them to feel respected and involved.Benefits of using Vevox in these sessions:
Crowdsource anonymous questions to avoid fear of judgement
See the most popular questions by sorting by audience likes
Use moderation and filters to have an easy flowing and manageable Q&A
Utilise live polls, word clouds or real-time surveys to receive instant feedback in the moment
Sign up for FREE
The trusted polling and Q&A for high profile meetings
The no.1 rated polling platform on Trustpilot, G2 and Capterra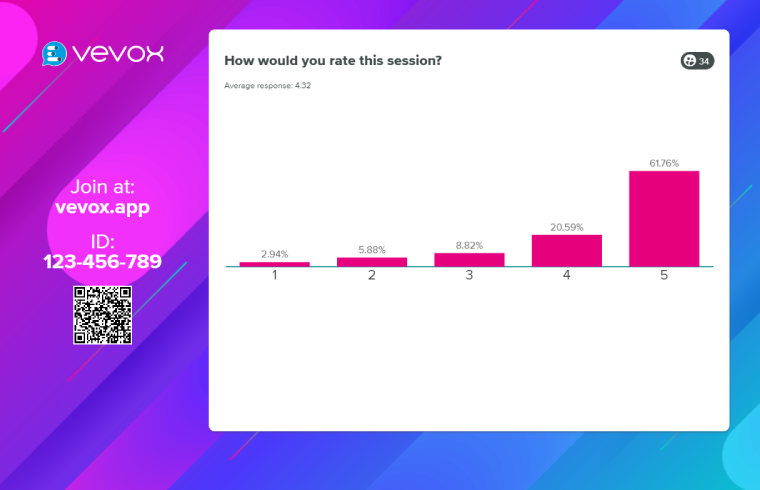 Rated as the no.1 live polling and Q&A app
The most effective engagement tool for townhall meetings
Audience engagement tools like Vevox have become essential to internal comms meetings like townhalls and leadership communication meetings because of the need to create an easy way to drive interaction and two-way dialogue.
Vevox has become recognised as the highest independently rated solution for live polling, Q&A and more on review sites like Trustpilot. Honest customer feedback explains how simple to use Vevox is, the seamless nature to run it in PowerPoint and for hybrid environments.
We already have a strong speak-up culture... We wanted to improve our ability to hear every voice, whether that be an opinion or a question. This empowers our employees, but also our leaders too, by being able to truly understand their team's sentiment on any given subject.