#1 for F2F classes & Formative Assessment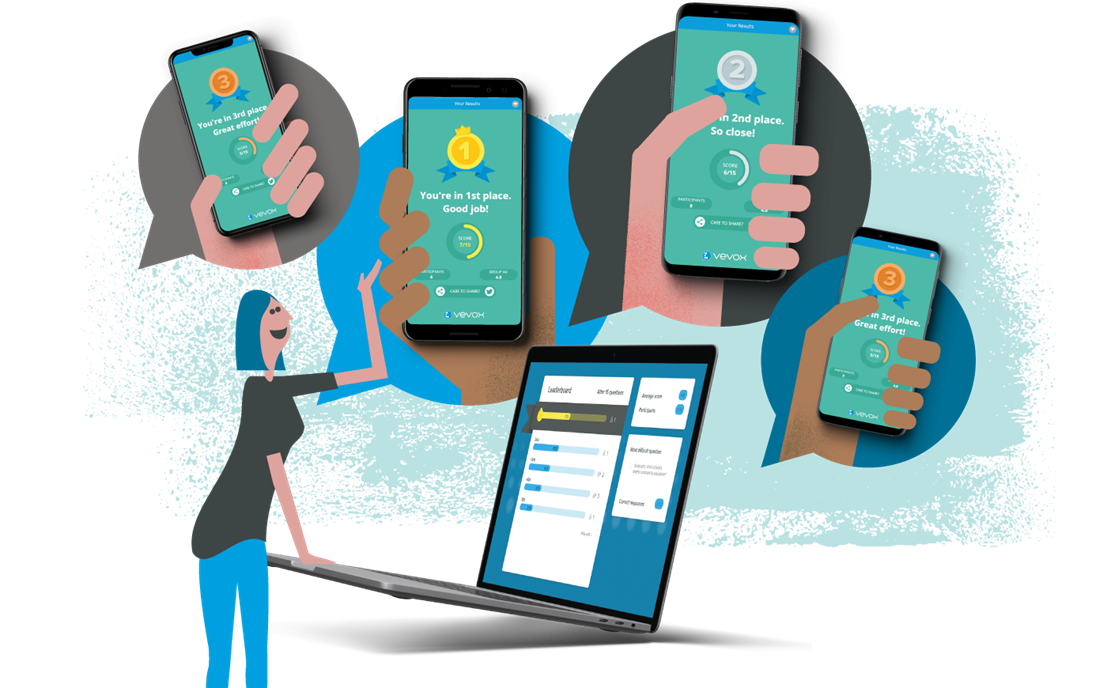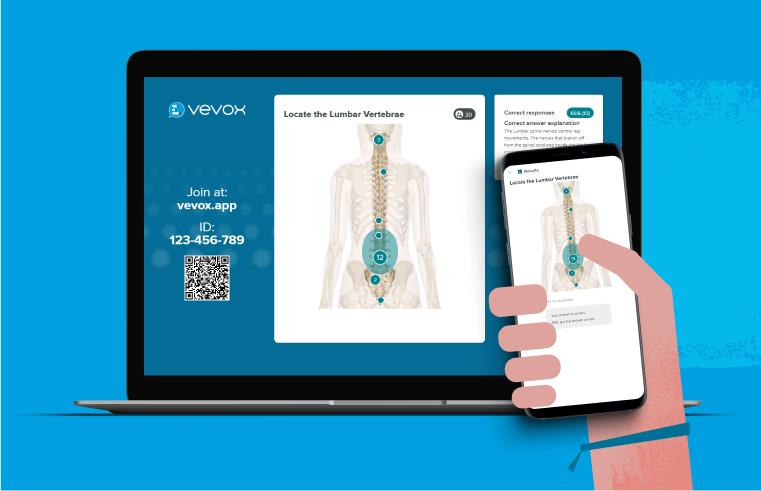 Interactive live quizzes & polls to test students
Live quiz polls are a great way to test students knowledge live in the moment whilst helping them to retain the correct answers. Studies have shown that active learning by participation increases knowledge retention. Benefits of using Vevox in these types of sessions:
Real-time live poll results to explain answers
Anonymous quizzes to encourage all students to get involved in a non-judgemental way
Word cloud polls to break the ice
Export all data for insights to understand your students better
Sign up for FREE
The trusted polling and Q&A platform for student engagement
The no.1 University rated polling platform on Trustpilot, G2 and Capterra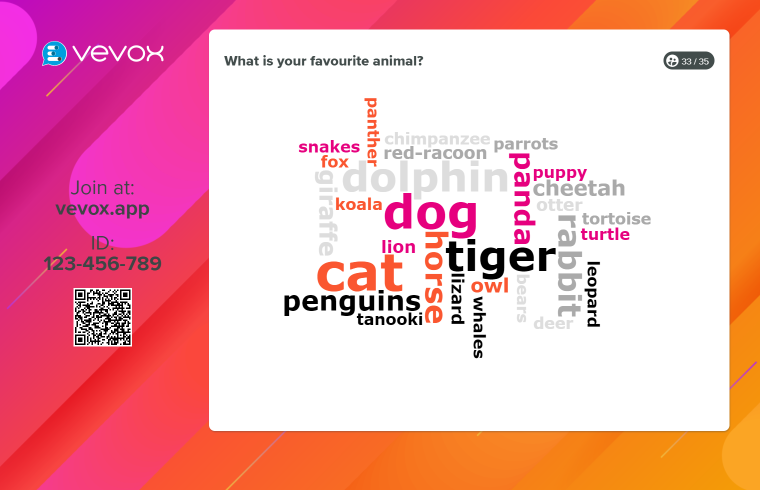 Rated as the no.1 student polling and Q&A tool
The most effective student engagement tool
Student engagement tools like Vevox have become essential to lectures to create interaction and to measure student knowledge in real-time. Vevox has become recognised as the highest independently rated solution for live polling, Q&A and more on review sites like Trustpilot. Universities share how simple to use Vevox is, the powerful integrations Vevox offers and it's accessibility for hybrid environments.
Vevox has proved a fantastic resource for undergrad lectures as I can understand what the students understand, and respond to it, within one lecture.