Anonymous polling, quizzes and Q&A for Microsoft Teams
Engagement and interaction made simple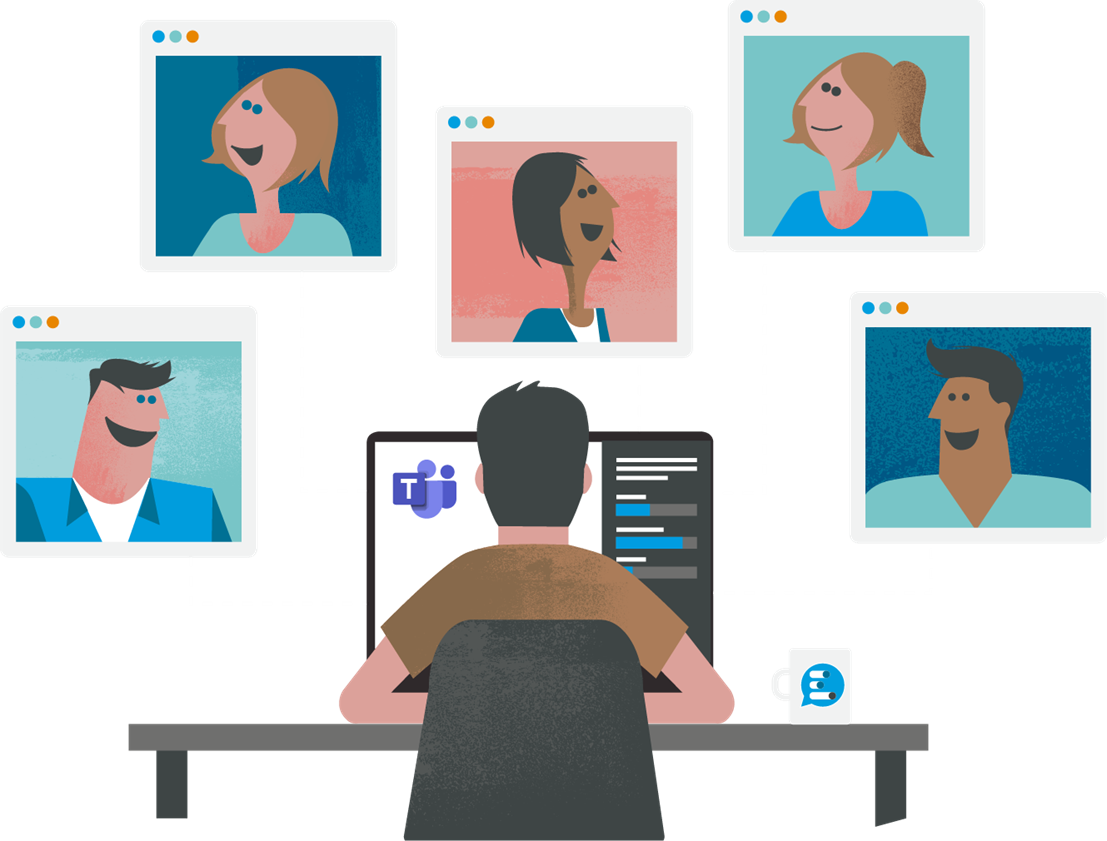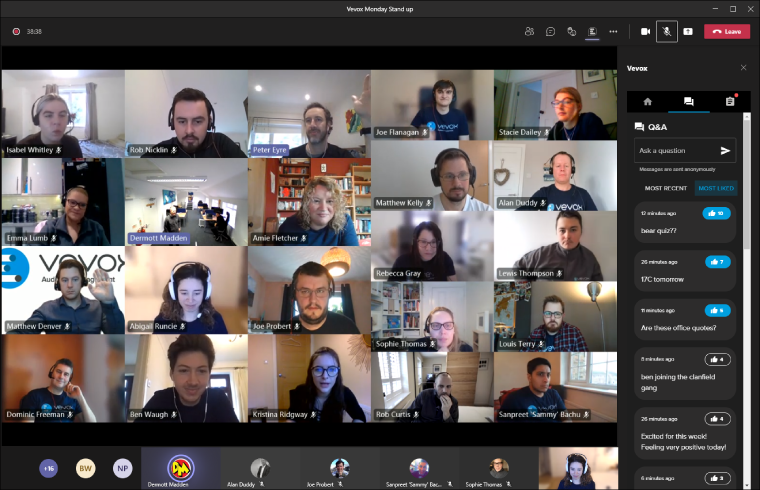 Engage your audience with anonymous polls, Q&A and quizzes in Microsoft Teams
How Vevox helps to create engaging and effective MS Teams meetings:
Vote on polls direcly in your MS Teams call to engage all participants
Manage anonymous Q&A seamlessly to collect instant and honest feedback
Energize your audience with a fun anonymous quiz
Sign up for FREE
Using Vevox in Microsoft Teams
I found that when asking questions in live MS Teams sessions, students just weren't responding, either vocally or by using the chat, so I tried using Vevox Q&A instead. Suddenly, responses flooded in; from having no responses at all in the chat, I instantly had about half the class responding using Vevox. Student feedback indicates that many prefer to ask/answer questions using Vevox due to the anonymity it allows them. Vevox is therefore a powerful tool for ensuring our online teaching is both engaging and inclusive.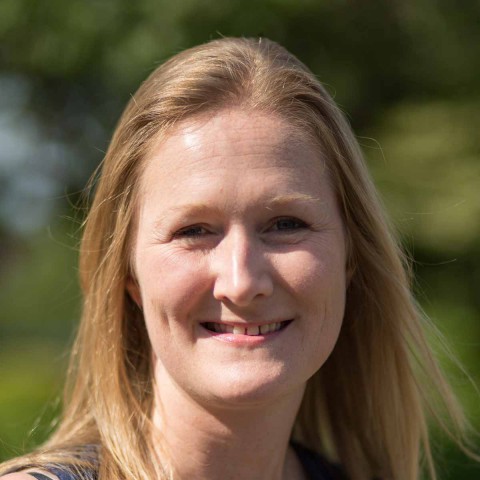 Microsoft Teams Integration FAQ's
Comnmon questions
Vevox integrates with Microsoft Teams through a simple and seamless process that allows you to create and manage polls, quizzes, and Q&A sessions directly within your Teams calls and meetings. You can easily set up your Vevox account and start using it in Teams by following the step-by-step instructions on the Vevox helpsite.
Vevox offers a range of interactive features for Microsoft Teams meetings, including anonymous polling, Q&A sessions, quizzes, and surveys. These features are designed to engage your audience and gather valuable insights in real-time, making your Teams meetings more effective and productive.
With Vevox's anonymous polling feature in Microsoft Teams, you can create and customize polls that allow your audience to vote and share their opinions anonymously. This feature is particularly useful for sensitive topics or when you want to encourage honest and open feedback from your audience.
Vevox makes it easy to manage Q&A sessions in Microsoft Teams by allowing you to collect and curate questions from your audience in real-time. You can then select and answer the most relevant questions, making your Teams meetings more engaging and interactive.
Vevox's anonymous Q&A feature is a powerful tool for ensuring online sessions is both engaging and inclusive. With Vevox, students can ask and answer questions anonymously, which can help to overcome barriers to participation and encourage more open and honest communication.
Yes, Vevox is designed to be user-friendly and intuitive, making it easy to use with Microsoft Teams. You can quickly set up your Vevox account, create and customize your interactive features, and manage your polls, quizzes, and Q&A sessions directly within your Teams meetings and calls. Plus, Vevox offers free support and resources to help you get the most out of the platform.