Anonymous polling, quizzes and Q&A for Microsoft Teams
Engagement and interaction made simple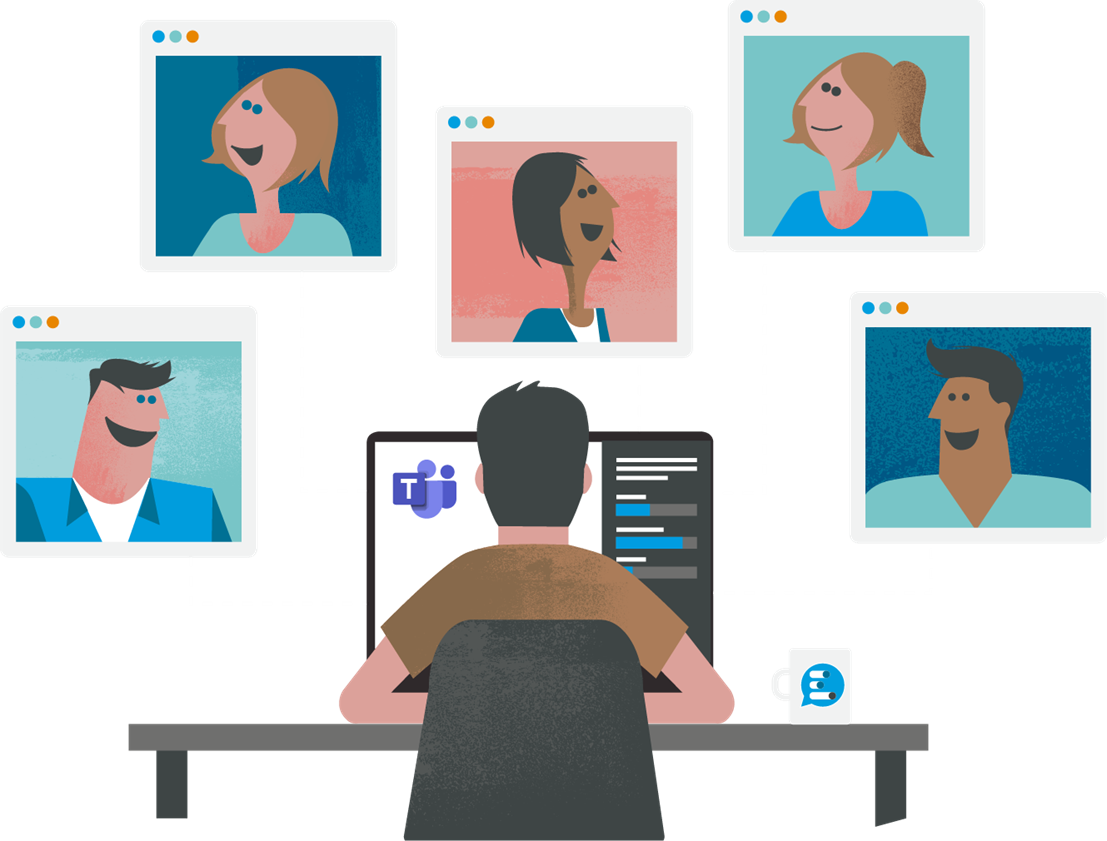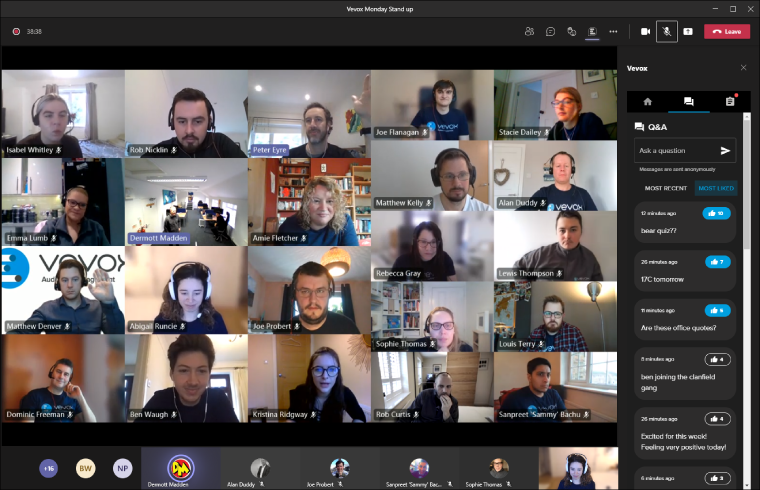 Engage your audience with anonymous polls, Q&A and quizzes in Microsoft Teams
How Vevox helps to create engaging and effective MS Teams meetings:
Vote on polls direcly in your MS Teams call to engage all participants
Manage anonymous Q&A seamlessly to collect instant and honest feedback
Energize your audience with a fun anonymous quiz
Sign up for FREE
Using Vevox in Microsoft Teams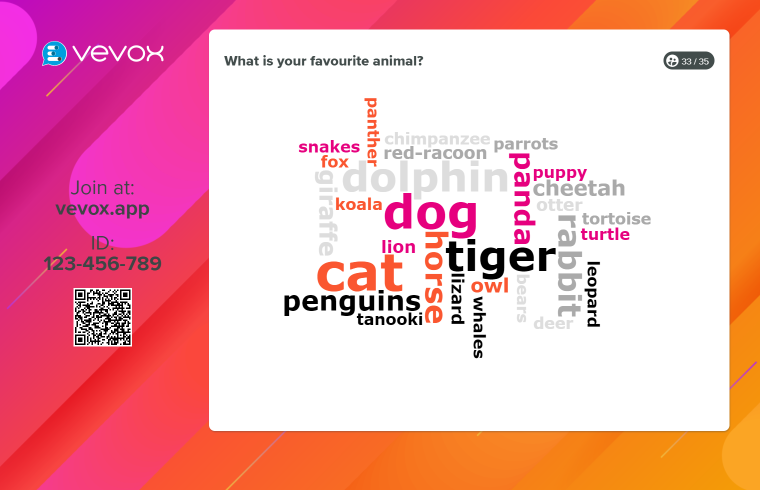 I found that when asking questions in live MS Teams sessions, students just weren't responding, either vocally or by using the chat, so I tried using Vevox Q&A instead. Suddenly, responses flooded in; from having no responses at all in the chat, I instantly had about half the class responding using Vevox. Student feedback indicates that many prefer to ask/answer questions using Vevox due to the anonymity it allows them. Vevox is therefore a powerful tool for ensuring our online teaching is both engaging and inclusive.