#1 for Hybrid Conferences & Events
Enhance your hybrid events by empowering your audience by using interactive polls, Q&A and more!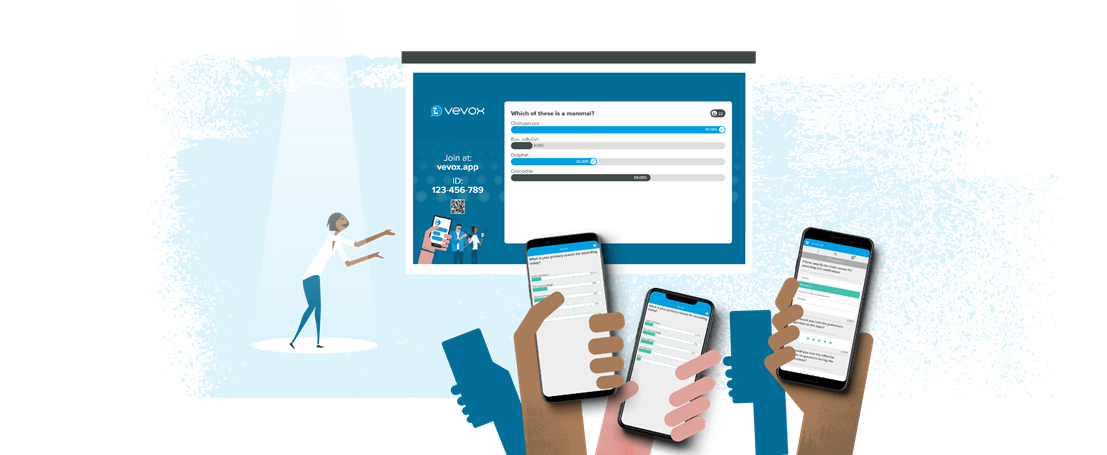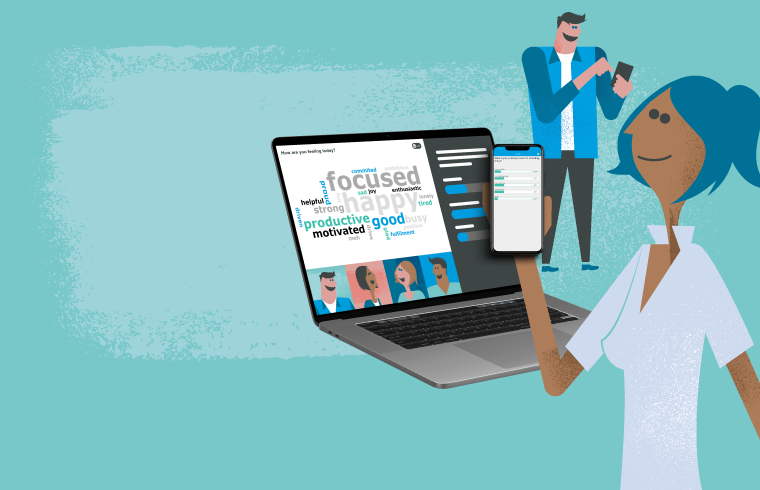 Maximise success by engaging all attendees
Seamless live polling and Q&A for hybrid events
Hybrid events and conferences can often be one-way presentations that don't involve the audience at all or enough. Increased engagement and participation is more beneficial for both the audience and speaker alike, so by running interactive polls for feedback and a live Q&A you can truly empower your audience.
Benefits of using Vevox in these sessions:
Identify the most popular audience questions by sorting by likes
Utilise moderation and filters to have a well managed and free flowing Q&A
Drive engagement through live polls, quizzes and word clouds
Crowdsource anonymous questions to avoid fear of judgement
Sign up for FREE
The trusted polling and Q&A for hybrid conferences & events
The no.1 rated polling platform on Trustpilot, G2 and Capterra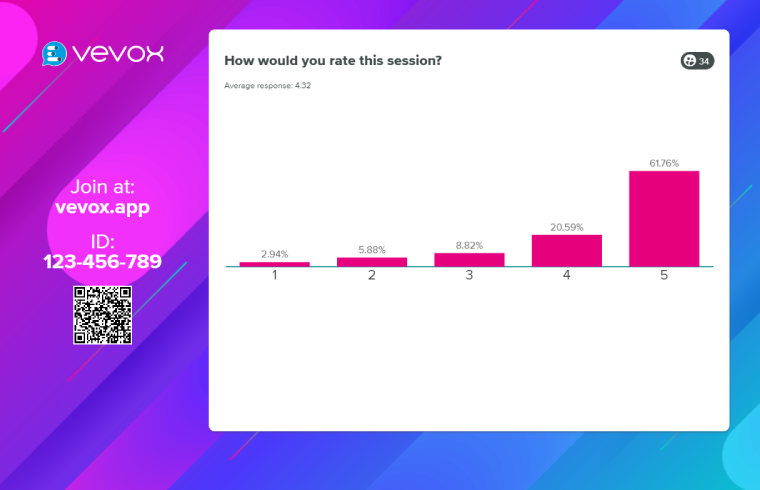 Rated as the no.1 live polling and Q&A app
The most effective engagement tool for hybrid conferences & events
Conference and event engagement tools like Vevox have become even more significant due to creating a level playing field for all participants, regardless of location. Ensuring you have an inclusive way to participate and raise questions helps to increase engagement and attendee satisfaction.
Vevox is the highest independently rated tool for ensuring this happens through features like live polling, Q&A and real-time word clouds. User reviews explain how Vevox is the most intuitive tool, best customer experience and most seamless tool for hybrid events.
Vevox was the perfect system for us for a recent virtual charity event. It allowed us to create lots of interaction with quizzing, polling and a Q&A section which was ideal. The Vevox staff were also extremely helpful with any of our enquiring. The ability to brand the system was also fantastic and allowed us to give it a very slick look.