Get valuable, instant insights with live voting
The #1 interactive voting tool to engage any workforce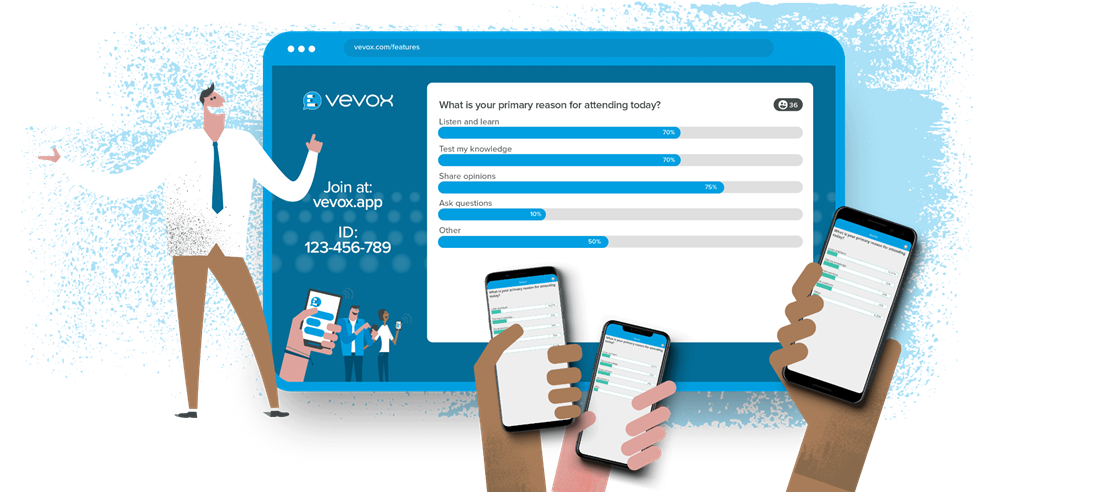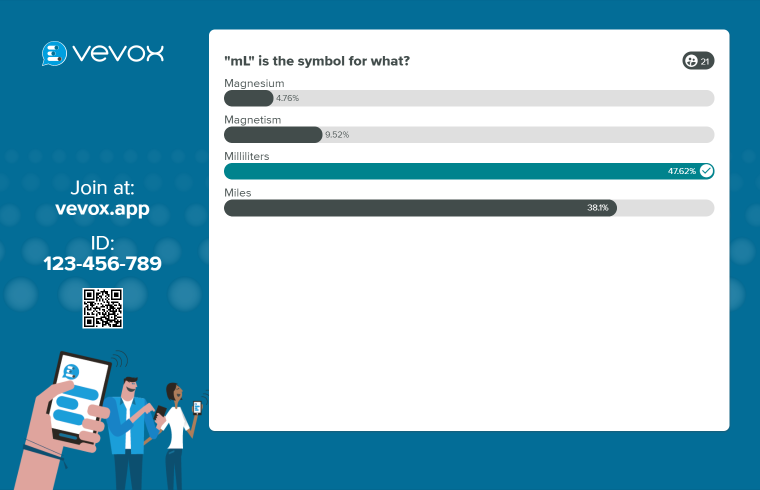 The live voting app that is transforming employee engagement
If you want to get instant feedback from your employees, Vevox is the highest independently-rated audience voting app out there.
Capturing employee feedback is simple when you use the Vevox app. Our anonymous voting feature allows you to not only increase attendance, engagement and participation in your hybrid meetings, but also collect valuable opinions in the moment. Voting with Vevox helps managers make decisions faster through data driven insights and gives every employee a voice - a win-win for both the senior management team and your workforce!
Sign up for FREE
Multiple Voting Types
Live voting in PowerPoint, MS Teams and more...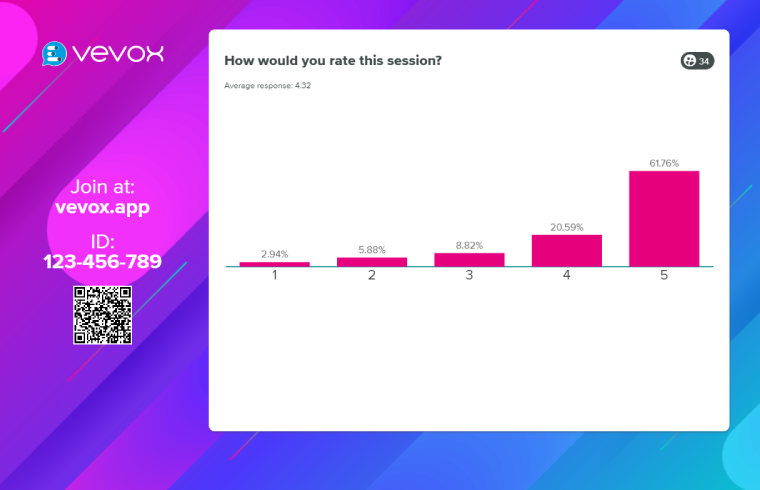 No more awkward silences with digital voting...
The sharpest and most effective voting tool for presenters
Presenters often want to involve employees and audiences in internal comms meetings and workplace events to increase engagement. The 'show of hands' technique is outdated and unreliable for gauging accurate results. It also put's people under pressure to conform to a group consensus and to raise their hand just so you don't look stupid... we've all been there! By enabling your audience to vote on anonymous live polls on their devices, you're empowering them and giving them more control to choose the option that they actually believe is right.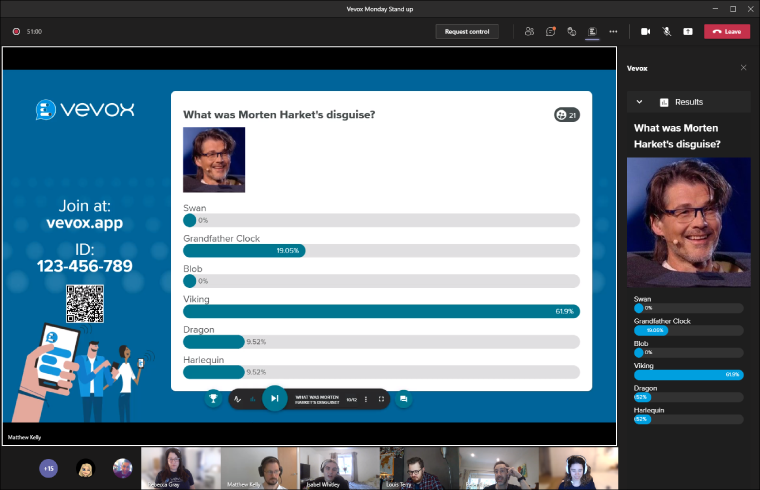 Interactive voting made easy
Fun, fast and free...
Interactive voting is also more fun, engaging and it gives you reliable data that is instantly shown to your participants in the moment. Because you're gathering anonymous feedback that is live, it's also more honest and accurate because your audience are giving their feedback then and there, rather than it being influenced by a fear of judgement or forgetting to fill in a feedback form. Try Vevox's voting app and make your next meeting unmissable.
Sign up for a FREE account
9 reasons you NEED a voting app in your hybrid meetings...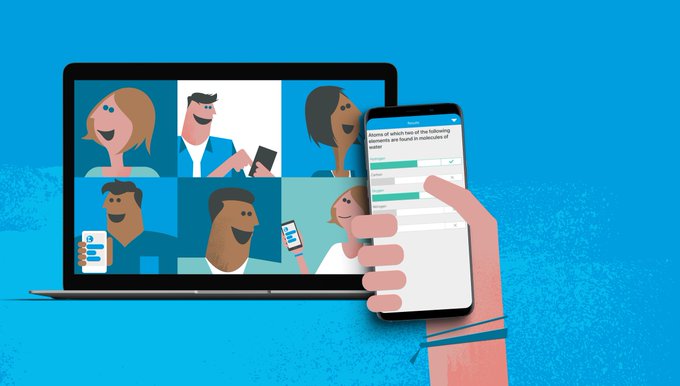 An increasing number of company internal communication meetings (all company meetings, town halls or conferences, whatever name or format they may take in your business) are being hosted partially, or wholly online. In this blog learn how a voting tool can enhance your meetings to increase engagement and the effectiveness of them.
Yes. We have developed our PowerPoint polling add-in which allows you to create and run voting all from within your slides.
Yes! Depending on which Vevox subscription you have, you can create a variety of different voting types including, multi-choice, open text, word cloud, star rating and numeric.
We offer a very comprehensive free subscription plan. We even have a specific free plan especially for educators.