Webinar Series: The complete Vevox experience
Online Webinar
Join our webinar series where our customer success experts will be sharing their best practices and ways for utilising Vevox from start to finish, so you can maximise success and make the most out of your Vevox account. All hosted by our 5 star rated engagement experts in the customer success team and sharing insights from pre-existing and new Vevox features.

Episode 1: Essential pre-session set up to maximise adoption
Description:
We will explore everything to do with the pre-session and the start of the session itself including inviting participants to your session, showcasing ways to increase adoption and maximising interaction from the off. This live webinar has happened. You can watch it back here via our
YouTube channel
.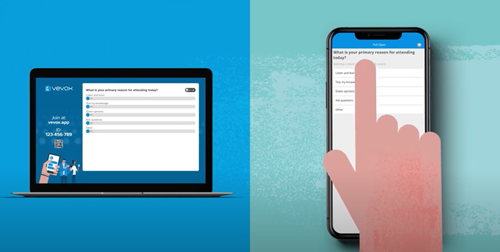 Episode 2: Q&A the Vevox way
Webinar time:
05/05/2022 at 15:00-15:30pm (UTC+00:00)
Description:
In this episode we will
take an in-depth look at the Q&A feature of Vevox and examine ways we can use it to its full potential including whether to use anonymity or identification settings, how moderation works and how to manage Q&A sessions effectively.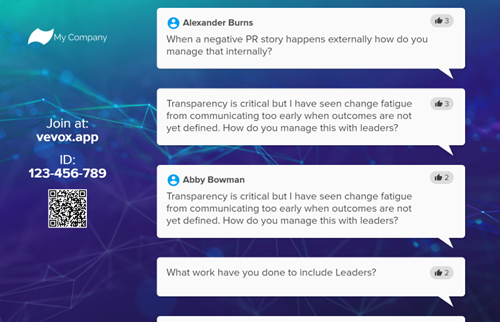 REGISTER FOR EPISODE 2
Episode 3: Live Polling - Thinking outside the box to maximise insights!
Webinar time
: 01/06/2022 at 15:00-15:30pm (UTC+00:00)
Description:
We will explore how to utilise polling at strategic points to create engagement and increase productivity, as well as how to utilise different types of polls to maximise feedback and collect meaningful data.
REGISTER FOR EPISODE 3
Episode 4: Wrapping up, interpreting data and session takeaways
Webinar time:
07/07/2022 at 15:00-15:30pm (UTC+00:00)
Description:
In our final episode, we will cover the post-session
priorities and how to use data successfully. This will include analysing session
analytics & data, self-paced quizzing and surveys for measuring the effectiveness of your sessions.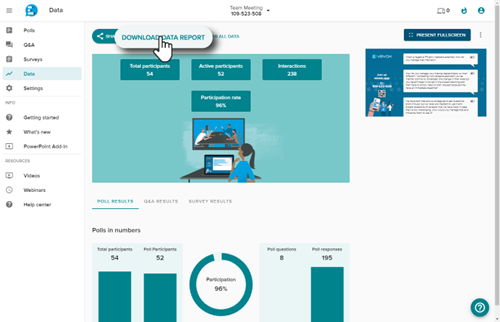 REGISTER FOR EPISODE 4
Event Details
Location
Online Webinar
Date
3pm on 5th April, 5th May, 1st June, 7th July