Webinars & Training
Make your next presentation unmissable by driving interaction and two-way communication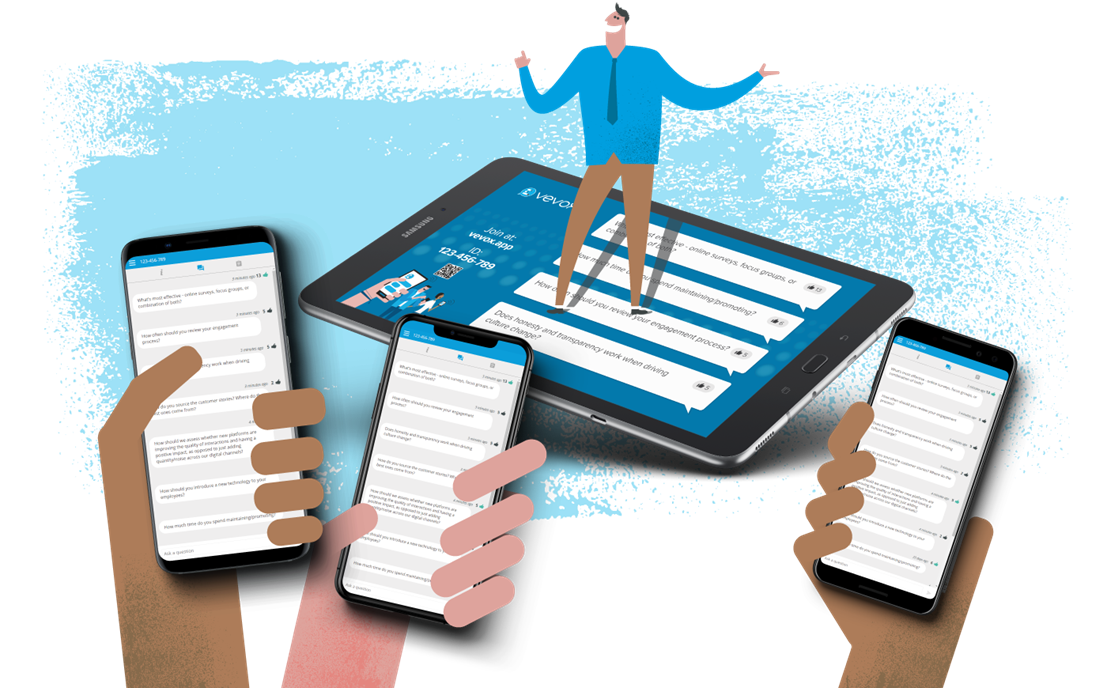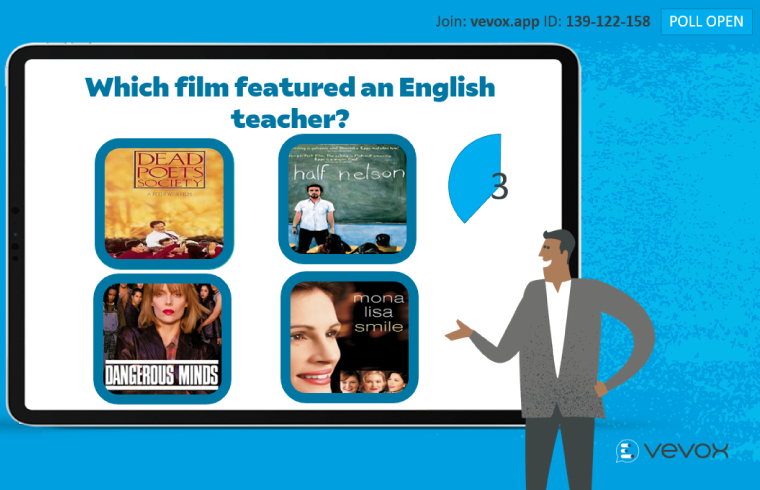 Real-time engagement in webinars & training
Webinars and training sessions can often be one-dimensional, lack engagement and it's hard to know if anyone is truly retaining knowledge. By making your audience involved and asking them interactive questions in real-time, you can identify the gaps in knowledge and the level of engagement. Benefits of using Vevox in these sessions:
Identify the most popular audience questions by sorting by likes
Utilise moderation and filters to have a well managed Q&A
Drive engagement and test knowledge through live polls, quizzes and word clouds
Crowdsource anonymous questions to avoid fear of judgement
Sign up for FREE
The trusted polling and Q&A for webinars & training
The no.1 rated polling platform on Trustpilot, G2 and Capterra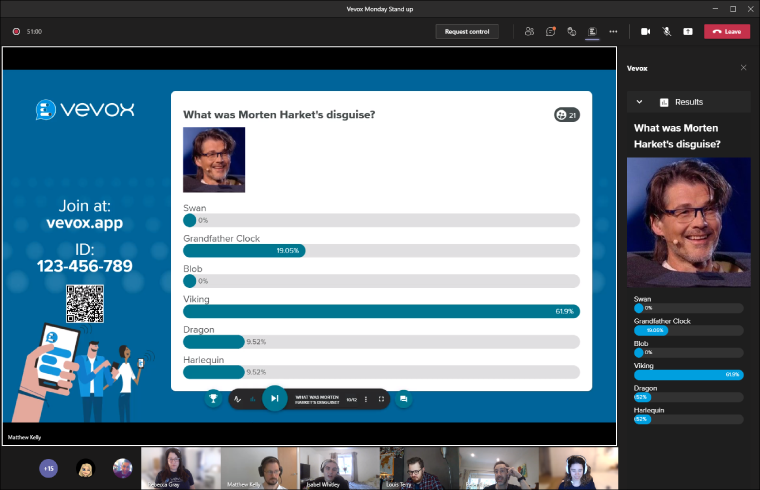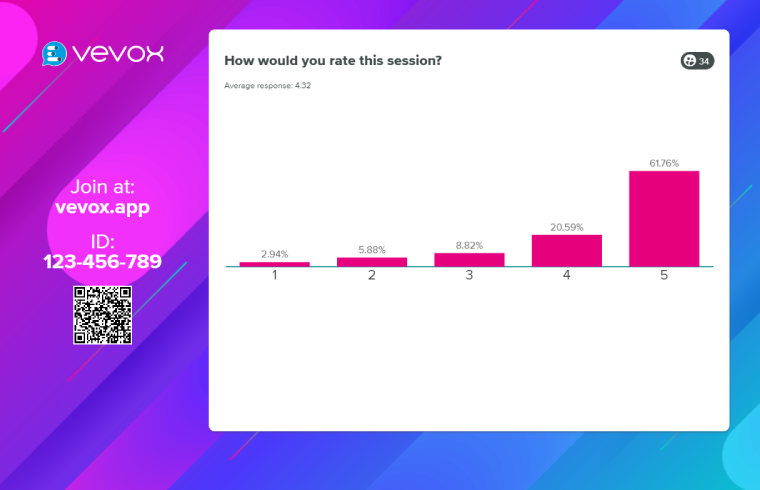 Rated as the no.1 live polling and Q&A app
The most effective engagement tool for webinars & training sessions
Webinar and training engagement tools like Vevox have become vital to sparking interaction and allowing all participants to get truly involved.
Vevox is the highest independently rated tool for creating this engagement through features like live polling, Q&A and real-time word clouds. User reviews explain how Vevox is the most intuitive tool, best customer experience and most seamless for hybrid meetings.
The Vevox platform is easy to use and the customer service I've received along the way has been very helpful, prompt and friendly. Great company, would highly recommend to anyone looking to make training or meetings more engaging!