Make your presentation interactive with audience Q&A
The #1 rated Q&A app to increase engagement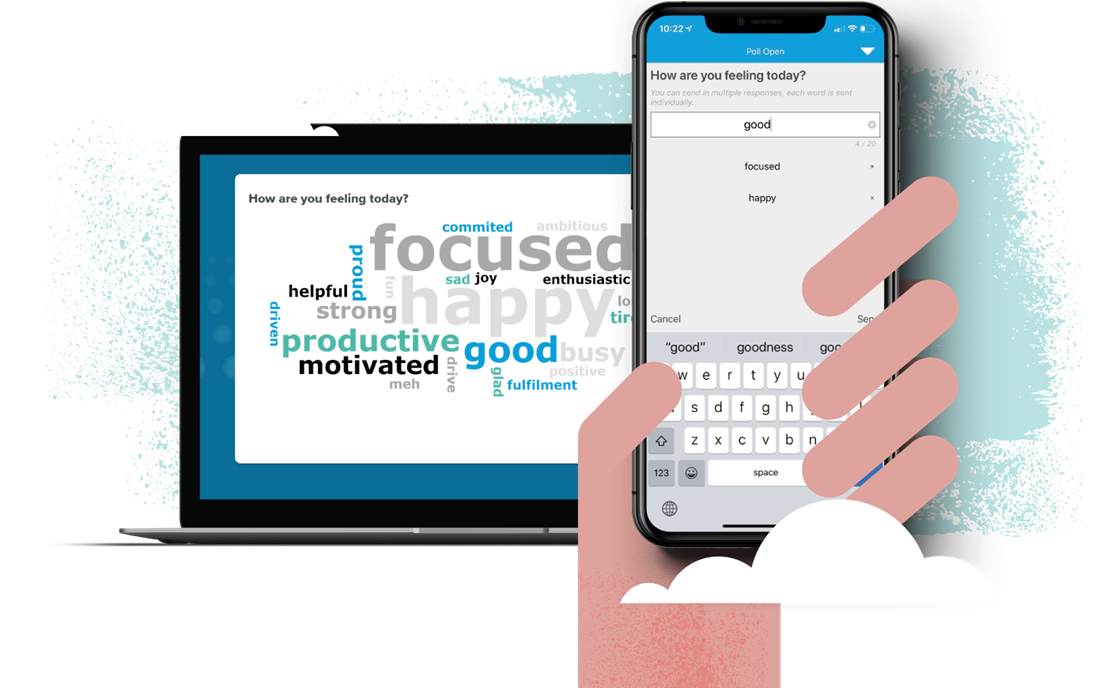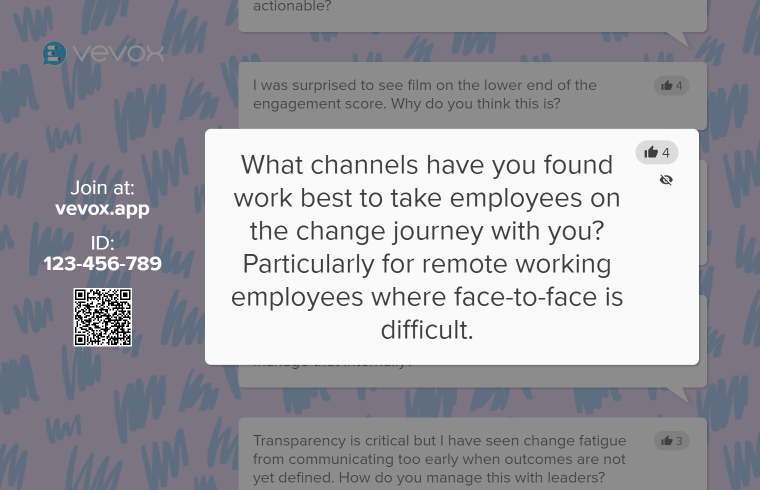 Empower your audience with a Q&A app
Often presentations and internal communication meetings can become very one dimensional not allowing employees to have a chance to voice and share their thoughts.

An anonymous audience Q&A app helps to remove any barriers to collecting employee feedback and live questions in meetings, as people feel more inclined to share when the fear of judgement is removed. By giving every employee the chance to ask a live question directly from their smartphone they will feel included, engaged and more importantly like they are being listened to and their voices are heard.

Optional moderation and anonymity gives you the right kind of balance between giving your audience a voice whilst remaining in full control. Running Q&A the Vevox way means facilitating maximum participation and inclusivity without interruption.


Sign up for free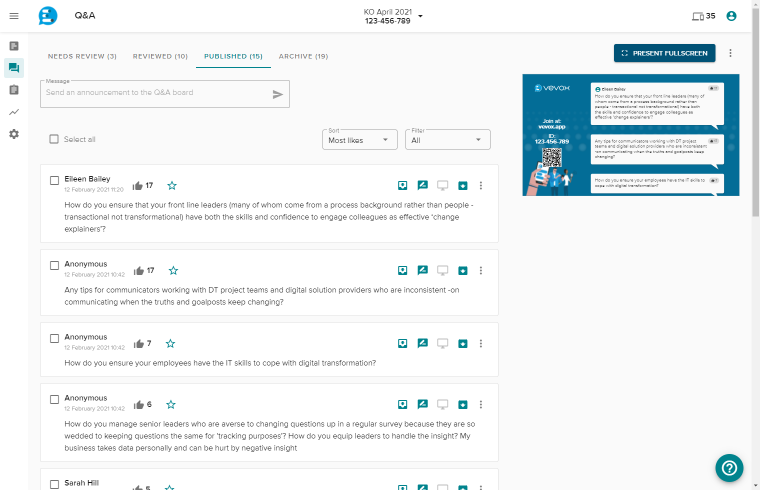 Moderation
Q&A key features
Turn this setting on to preview all messages sent to the Q&A board and review them before publishing. Vevox's moderation feature gives presenters and facilitators complete control and peace of mind.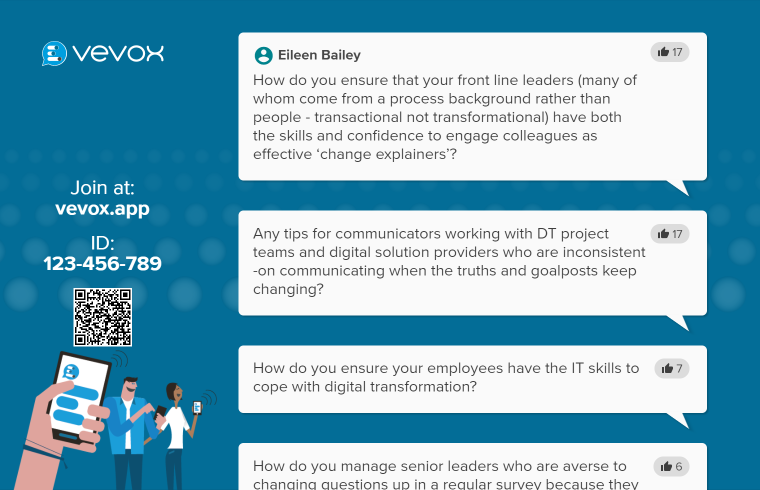 Sort by 'likes'
Our 'Like' feature allows the audience to give a +1 to other questions or comments they agree with. Using the sort by likes feature you can display the most popular posts first, helping you to increase participation through this interaction.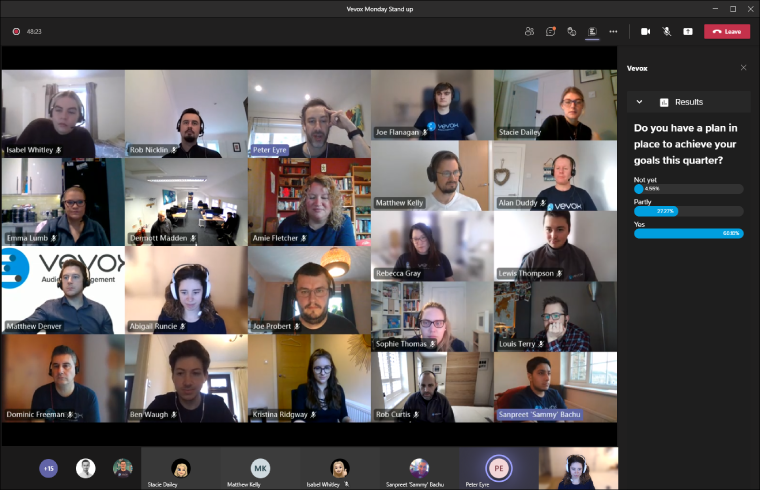 No need for clickers
Flexible, fast and fun!
Audiences can use their own mobile phone or tablet to submit questions anonymously. Vevox is audience response technology made easy for both face to face sessions and virtual meetings and classes.
Book a demo
PowerPoint Polling Success
Watch the video
Rated number 1 by our customers
We're top of the pile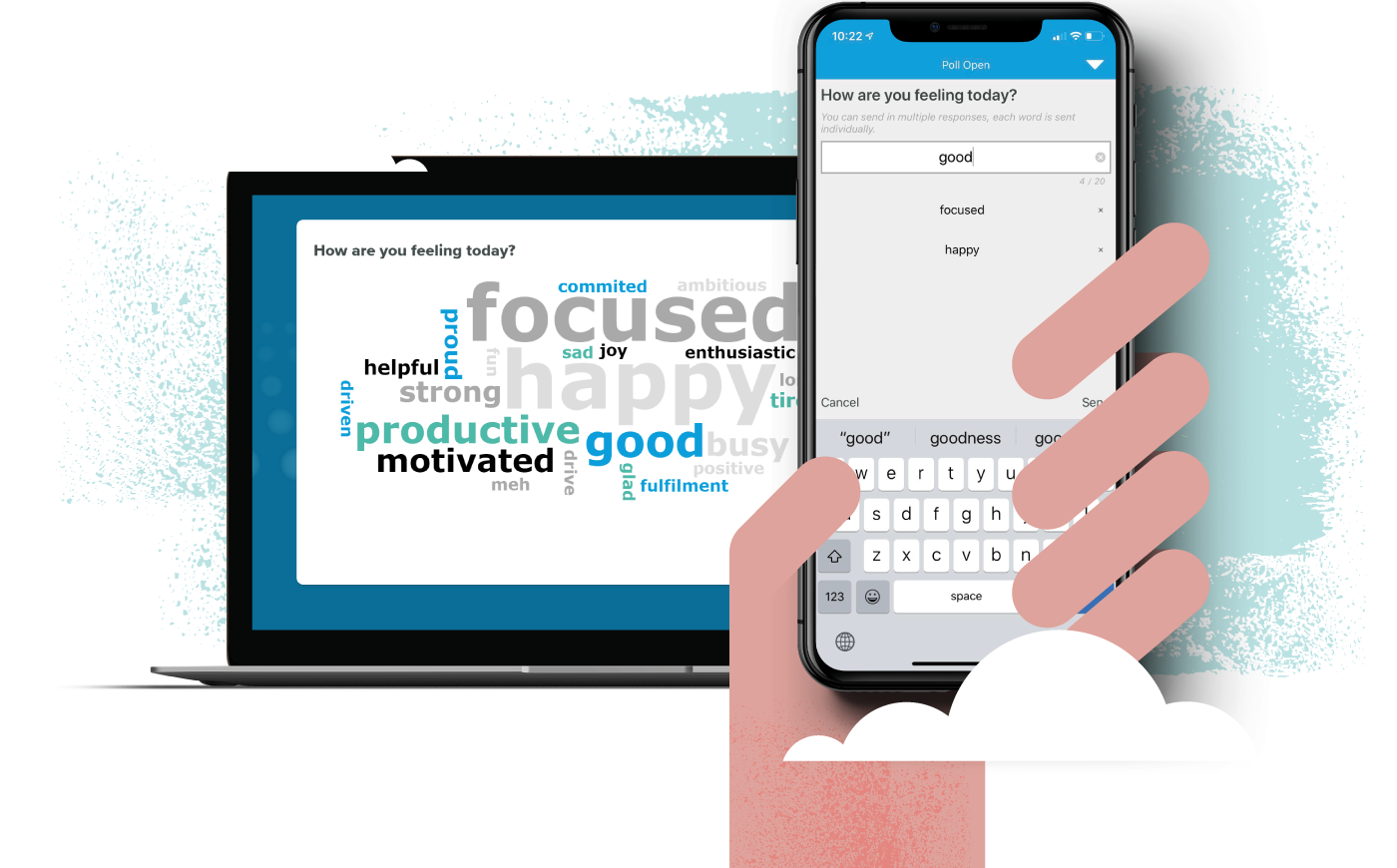 About Vevox
Award winning and adopted by 1000's of global corporations and universities. Vevox has established itself as a much-loved, real-time audience engagement app for the workplace and classes.
Continuously developing Vevox to ensure it's the sharpest tool for audience engagement, we are driven by the principles of extreme simplicity of use, unwavering quality, and the belief that everyone deserves to be heard, every question counts, and ultimately... meetings and classes should be unmissable