Essential pre-session setup to maximise adoption

'The Complete Vevox Experience' webinar series which was run by the Customer Success team here at Vevox included four information packed episodes, sharing top-tips and advice on elements such as how to get the most out of Q&A, and how to ensure you always receive insightful feedback post session. All four episodes are available to watch in full, on our YouTube channel!

In the very first episode of the series, the team here at Vevox explored everything relating to what you should do pre-session in order to ensure you're fully prepared to maximise the effectiveness of your planned meeting. From inviting participants to running a pre-session Q&A – there's a whole host of ways you can ensure you'll be running an engaging meeting before the session has even begun.

We'll be outlining the various ways you can ensure you're fully prepared for every Vevox session and covering the key highlights from Episode 1 of the webinar series, however if you would like to watch the webinar in full, you can do so by hitting play below!

1. Boost engagement with a compelling meeting invite

Once you've got a date and time set for your meeting, it's important to always send out meeting invites. From the beginning, this allows you to set the scene for Vevox and make it clear for your participants why Vevox is going to be used in the session.

This is important as you may have new users in your meeting who have not used Vevox before, and so including a brief sentence in your meeting invite to show people what Vevox is and why it will be used is really helpful. You can simply share instructions for how participants can join the session as well as timings - this will ensure all participants are up to speed before the beginning of the session.
2. Set the agenda with a pre-session Q&A
Q&A doesn't have to be limited to only being use
d in the live meeting itself, as there's some really great ways that you can utilise Q&A prior to the meeting to ensure that your live meeting will be more efficient and productive.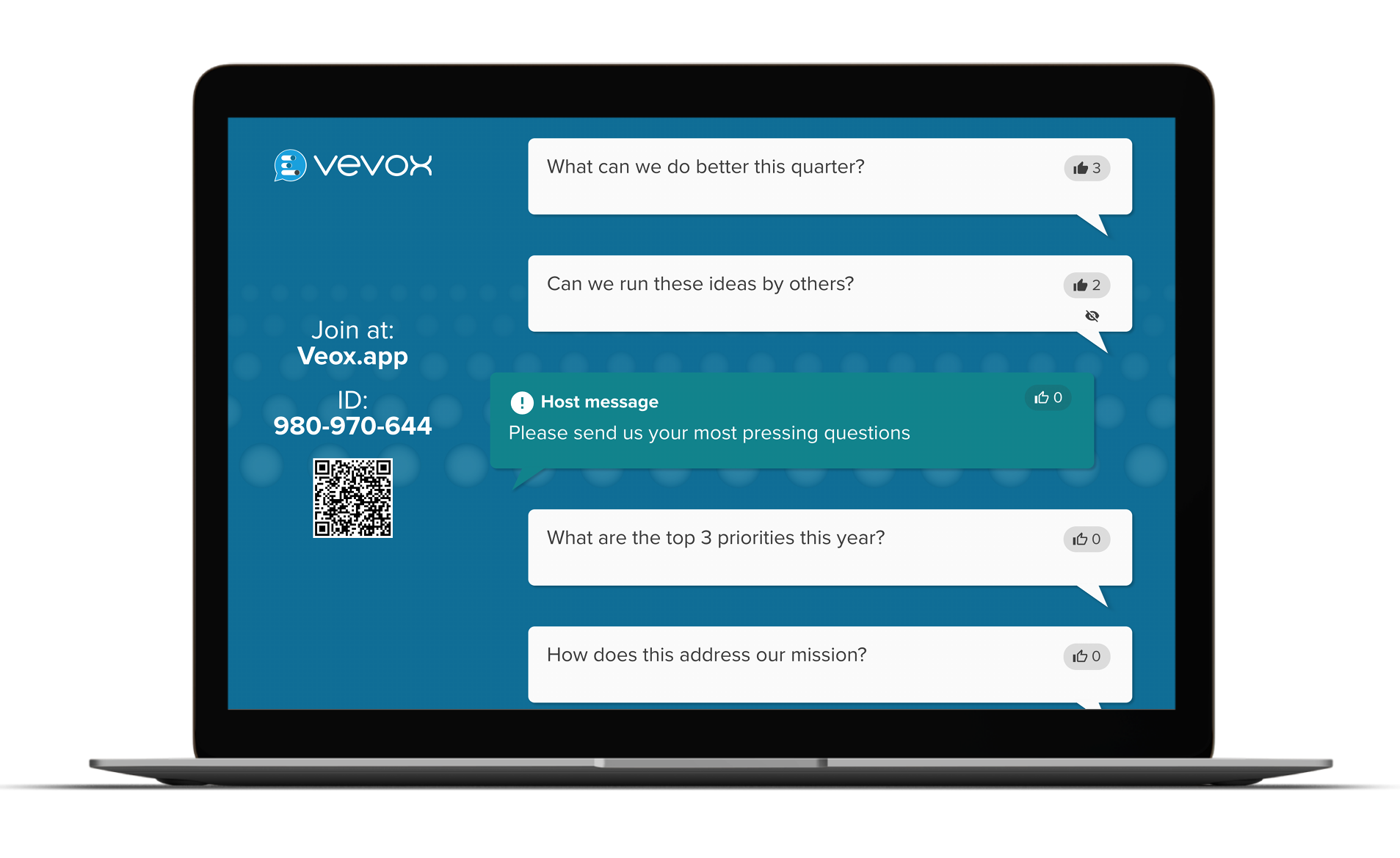 You can open up the Q&A and share a tentative agenda for your meeting which can consequently be built upon further by your attendees. By encouraging your participants to submit their thoughts on the agenda and 'like' suggestions that relate to any other key topics they would like to discuss, you'll create a much more refined agenda as a result and ensure that you will cover the most relevant topics that your audience want covered.



As a result, presenters will be able to come to the live meeting better prepared for the 'hot topics' and so questions will be answered more accurately and succinctly. Assigning labels to topics & questions also allows speakers to focus on the most relevant themes throughout the session.
3. Collect insightful data with a pre-meeting survey

Sending out a pre-meeting survey is a great way to check understanding amongst your attendees around the key points that you're planning to cover in the main session. If you find that people don't know much about the topic you're planning to discuss, you'll know to spend some more time talking about it – this as a result will help you to better organise and plan your session and ensure that the meeting is time efficient.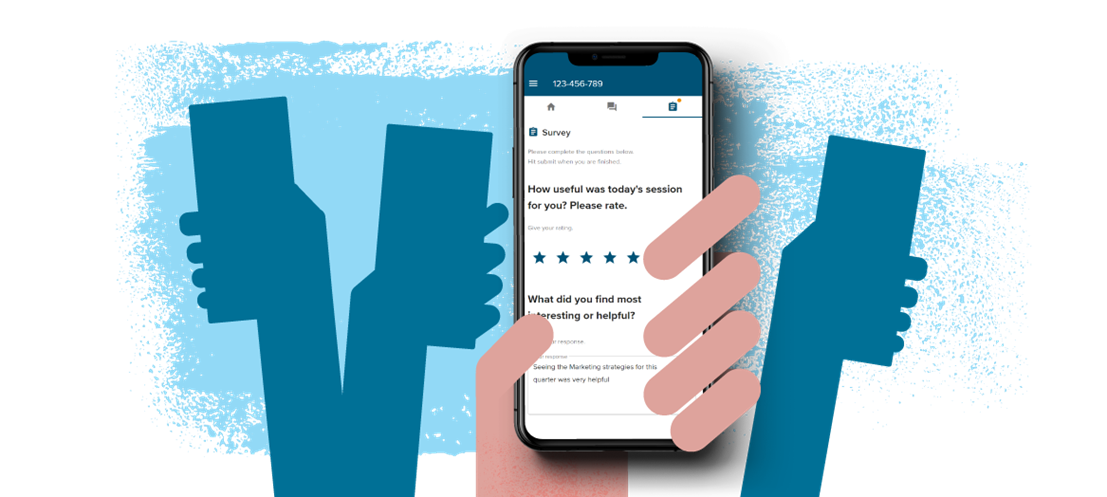 The self-paced quiz feature which is embedded within surveys in Vevox can also be used – by adding some correct answers your survey will become a self-paced quiz and this can create some healthy competition – why not pick out some key highlights from team members and create a 'How well do you know your team' quiz?
4. Run through a pre-event checklist to ensure your meeting runs smoothly

Making sure that everything is working and that you're good to go for your meeting or event is absolutely imperative, so it's always a great idea to create a pre-event checklist.

This will allow you to test everything that you want to run throughout your session and provide you with enough time to iron out any issues that do crop up, so that they don't harm the productiveness of your session!

Make sure that all of your polls and surveys run as you would like and ensure that any moderators for the session are clear on their role and understand what they need to do. By creating a pre-event checklist, you'll make sure you're on track to run an engaging, efficient session.
Prepared and ready to go

Making sure you're fully prepared for every session you run where Vevox is being used is vitally important and will always ensure you're able to run the most engaging, productive session possible.

Always make your meeting invite compelling and be sure to explain why Vevox is being used, in addition to giving good, clear instructions. Open up the Q&A to engage your attendees early and help set an agenda that you know will be well received by all attendees. Add in a pre-meeting survey to collect insightful data and follow your pre-event checklist and you'll be well on your way to running a super successful session.