Collect honest employee feedback with Vevox
The #1 anonymous polling app that gives your employees a voice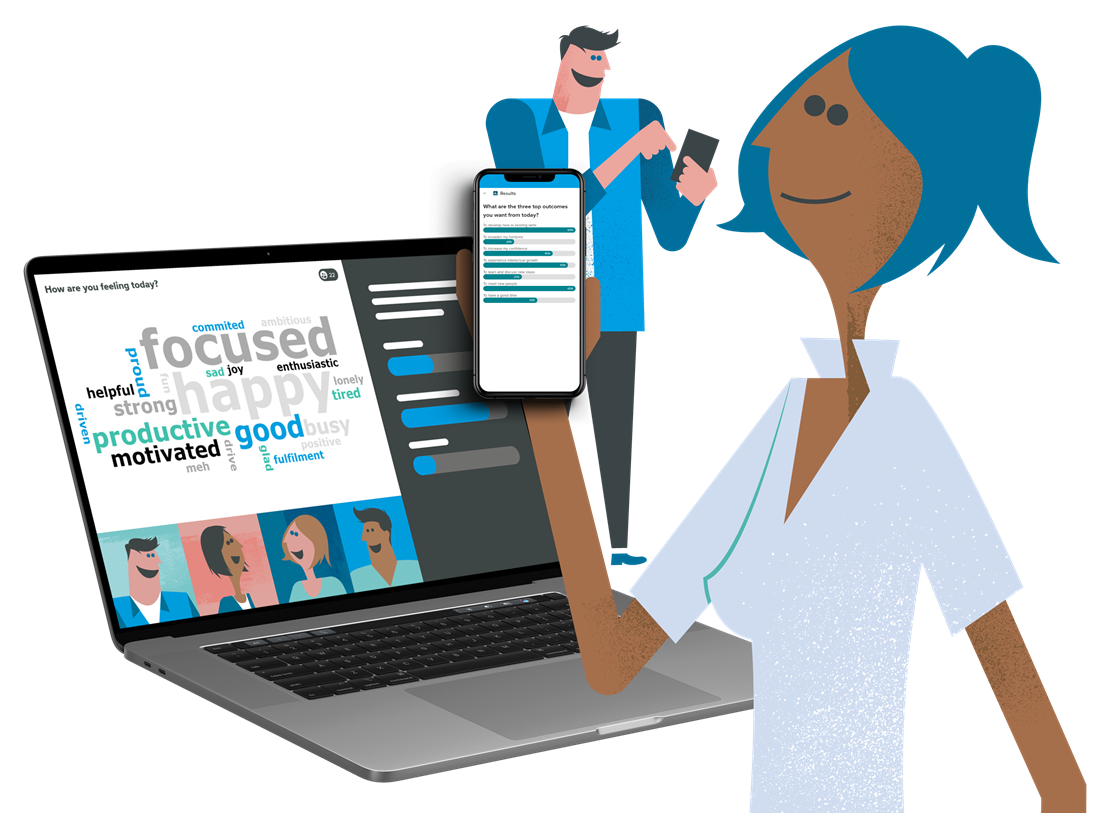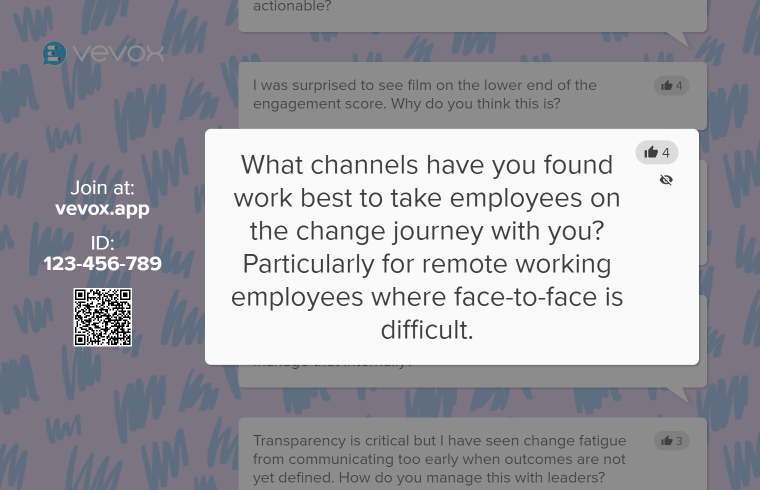 Improve the quality of workplace feedback
The Vevox App makes it simple for you to get instant feedback from your workforce, whether you're running a team meeting, a town hall or company wide all-hands meeting. Even employees working remotely can join in.
Live-polling with Vevox allows you to gather uninhibited, honest feedback within seconds, whilst also maximising employee engagement. Employees can also provide feedback or ask questions via Vevox's Q&A feature. Moderation and anonymity settings allow you to stay in control and keep your meeting on track while still offering an open forum for staff to be heard.
Sign up for free
Vevox is so simple to use, just read our reviews! Create your first poll or survey in under a couple of minutes to find out what your staff are really thinking and increase employee engagement in the meeting room and beyond.
Employees can vote on their smartphone or tablet via the Vevox app or on a computer with our web app. Whether in the room or joining remotely, employees everywhere can have a voice in your meetings.
Rated number 1 by our customers