University of Chester
Christina is a Senior Lecturer in Animal Behaviour and Welfare in the Department of Biological Sciences and is also a Senior University Teaching Fellow in the Faculty of Medicine and Life Sciences. The University of Chester is a large multi campus UK University with 14K+ full time students.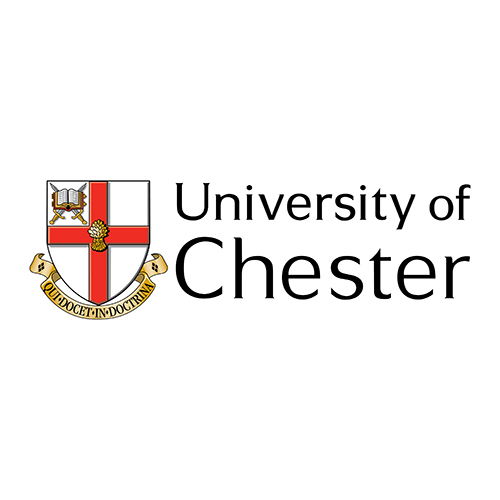 Christina started out using a basic free Vevox plan in 2017. The University of Chester moved to an institution wide plan with Vevox in 2020, implementing SSO to allow staff simplified access to their Vevox dashboard and the Vevox MS Teams integration to simplify access for students.

In this Q&A, learn how this university has used Vevox to increase both student inclusion and satisfaction.
I initially tried using Vevox in response to a student's concerns that she was unable to fully participate in sessions; she suffered from an anxiety disorder and did not feel confident about speaking up in class. I then started using it in a few more modules and it just snowballed from there.
What sparked your interest in Vevox?
We often hold focus groups for students to allow them to voice any issues and concerns they are experiencing related to their learning experience. Student satisfaction is critically important to retaining students and we always aim to provide an exceptional experience for all our learners at the University of Chester.
One issue that was raised by a third year student in one of these focus groups was that she was really interested in the topics covered in the sessions, but felt she couldn't fully participate due to suffering from an anxiety disorder; this meant she didn't feel comfortable answering questions vocally in class. She asked if we could do something to help her and I immediately thought of Vevox, as it allows for anonymous responses to questions.
How does Vevox help with regards to student satisfaction and inclusion at the University of Chester?
Both student satisfaction and equality of opportunity for participation in taught sessions are extremely important. These were both areas we needed to monitor closely during the move to blended learning following the start of the COVID-19 pandemic. It isn't always easy to gauge students' engagement in live sessions and digital poverty can be a real issue. As students are not always on a physical campus, you also have to consciously build an online community to ensure they feel a sense of belonging with the university. To do this, you have to use simple platforms that don't demand too much extra bandwidth and are accessible to all students. Vevox can allow for all of these needs to be met.
Vevox really helps to build a sense of community; when I use it, there's more participation and engagement in class, and the anonymity it allows particularly enables those with certain mental health conditions and SPLDs (such as dyslexia) to join in discussions without feeling self-conscious.
In online sessions, you may have 150 students in a room (virtually) and not see any of them; it's therefore often hard to monitor their engagement. No lecturer likes talking to an 'empty room'. Students also don't enjoy long silences when lecturers are waiting for a response to a question. Using Vevox stops these uncomfortable moments from happening.
Vevox is really useful it allows more functionality than other polling software, such as anonymous answers to "spontaneous" questions using the Q&A board. It allows you to go to a higher level and get a deeper appreciation of your students' understanding.
How have students responded to using Vevox?
I found that when asking questions in live MS Teams sessions, students just weren't responding, either vocally or by using the chat, so I tried using Vevox (the Q&A board) instead. Suddenly, responses flooded in; from having no responses at all in the chat, I instantly had most of the class responding using Vevox. Student feedback indicates that many prefer to ask/answer questions using Vevox due to the anonymity it allows them. This is especially important for those students who suffer from anxiety disorders, but it also helps those who are currently lacking in self-confidence.
The idea is that by answering anonymously and gaining positive feedback from lecturers, students can grow more confident in their own abilities and become more willing to "risk" participating vocally. Vevox is therefore a powerful tool for ensuring our online teaching is both engaging and inclusive.
The third year student I previously mentioned emailed me a few weeks after introducing Vevox to her class and personally thanked me for enabling her to participate in sessions. I found this very rewarding; it's great to know you've made a real difference to someone's learning journey and have made them feel more included. This empowered me to start using Vevox in more classes and to spread the word to other colleagues via our annual teaching conference. Vevox has made a big difference to engagement in my online sessions and I'm constantly singing its praises in my role as Senior University Teaching Fellow!
Using Vevox in your virtual or hybrid classroom