Make your presentation interactive with audience polling
The #1 rated live voting app on Trustpilot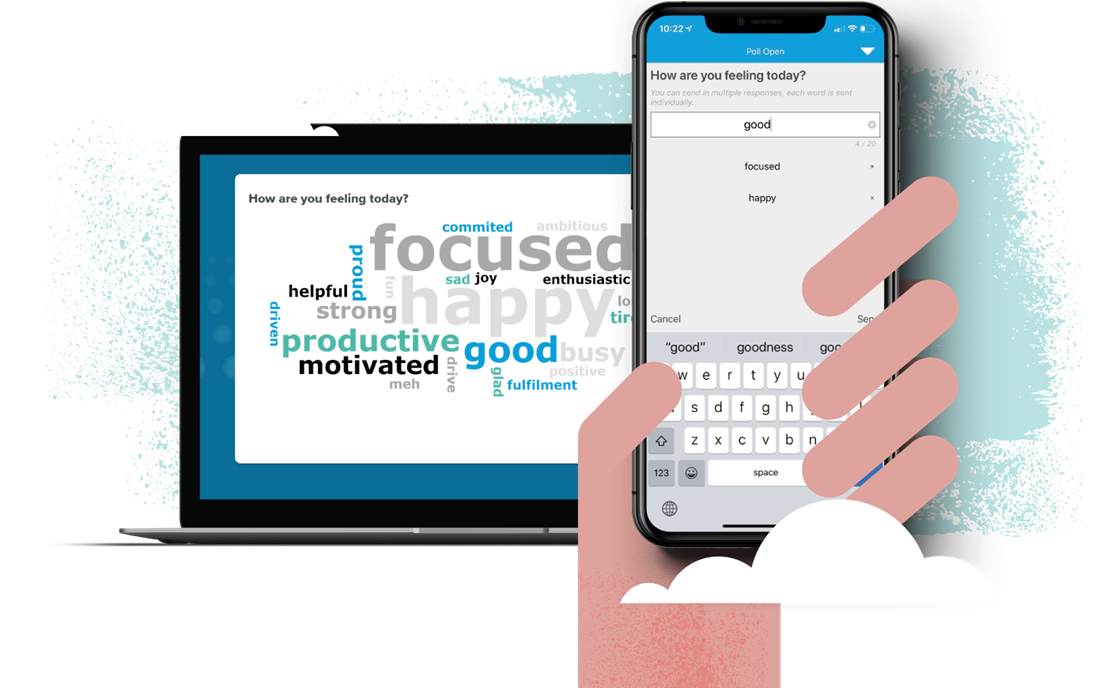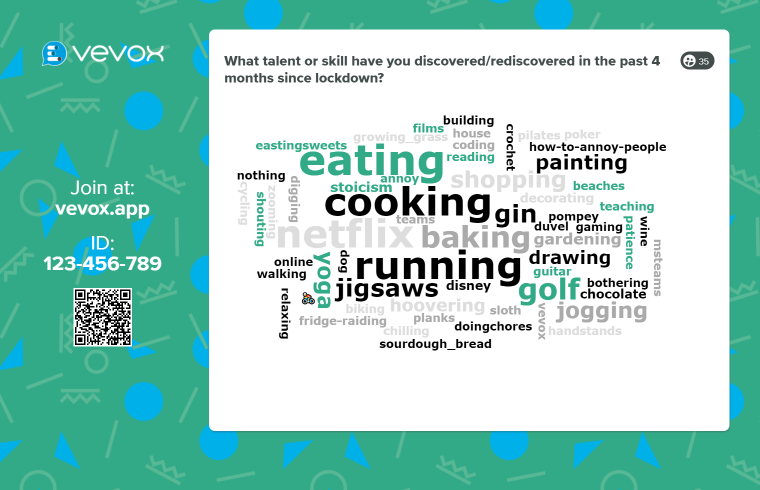 Increase participation with an audience polling app
Give your audience a voice by enabling them to share their views, thoughts, feedback and questions via an audience engagement app. Your audience will feel more empowered and invested in your presentation as they feel part of a dialogue rather than a one-way presentation.

Live polling also gives you the chance as a presenter to see how engaged your audience are in the moment and to see how much knowledge your audience has retained. What's more, all of this polling can be run in your PowerPoint slides through Vevox's PowerPoint polling integration. It's as easy as clicking a button to poll your audience to get instant, valuable, live insights... read about it in our customer reviews and why we're rated the highest independently solution for audience polling.
Sign up for free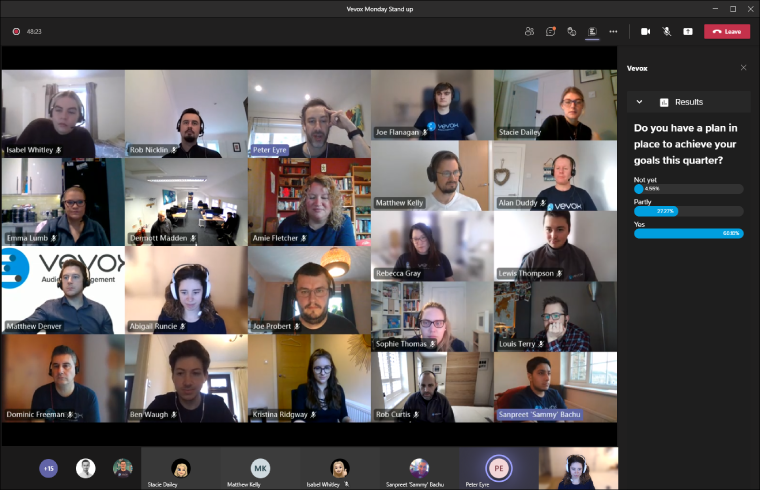 No need for clickers
Flexible, fast and fun!
Audiences can use their own mobile phone or tablet to respond to polls and submit questions anonymously. Vevox is audience response technology made easy for both face to face sessions and virtual meetings and classes.
Book a demo
PowerPoint Polling Success
Watch the video
Rated number 1 by our customers
We're top of the pile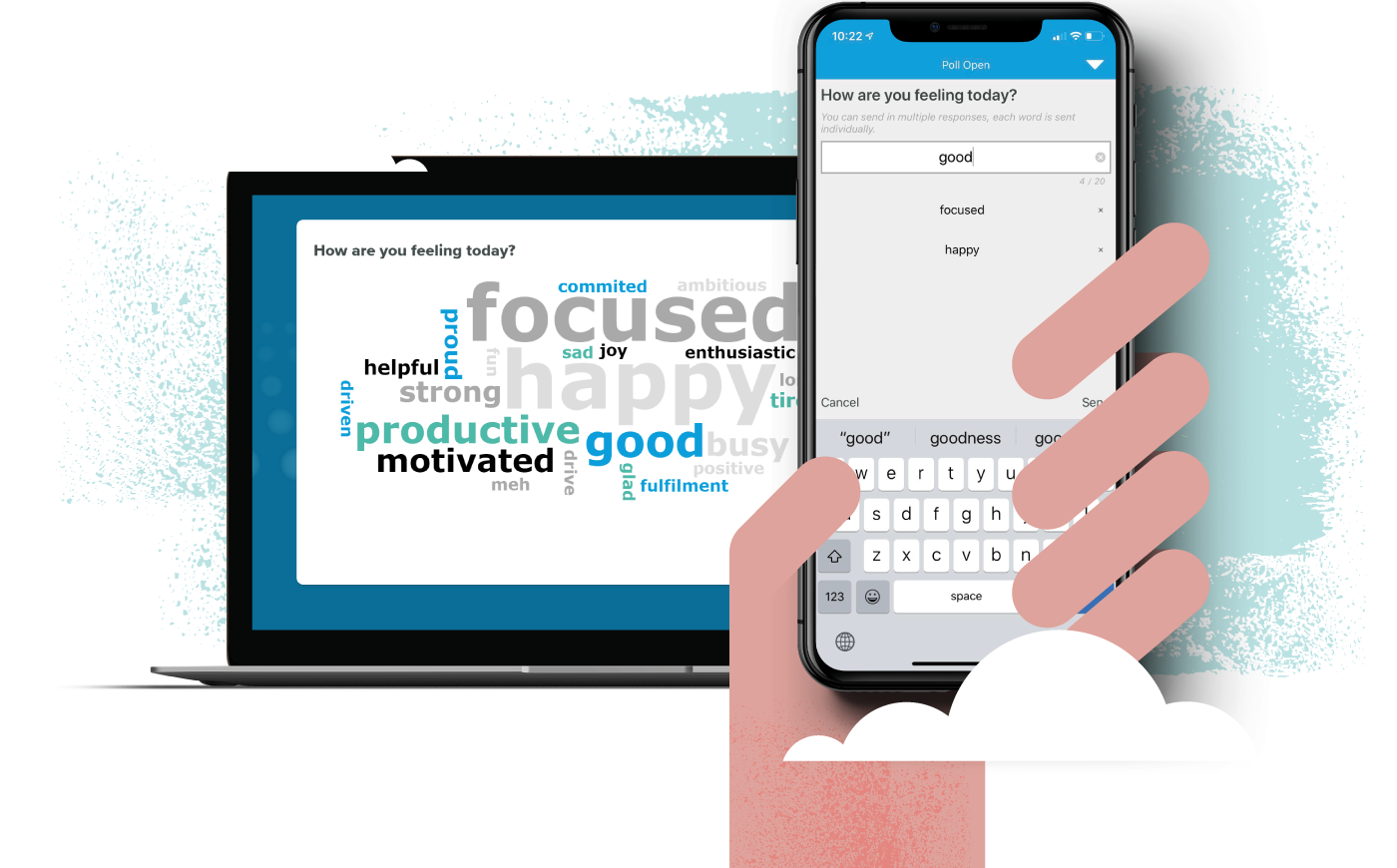 About Vevox
Award winning and adopted by 1000's of global corporations and universities. Vevox has established itself as a much-loved, real-time audience engagement app for the workplace and classes.
Audience polling FAQs
Common questions
Vevox's audience polling app allows you to create and display live polls and questions during your presentation, enabling your audience to respond using their mobile devices. The results are displayed in real-time, allowing you to gather valuable insights and adjust your presentation accordingly.
No, Vevox's software does not require any special hardware or equipment. Your audience can respond using their own mobile or computer devices, making it easy and convenient for everyone.
Yes, Vevox is designed to be user-friendly and intuitive, with a simple and easy-to-use interface that allows you to create and manage your polls and questions directly within your presentation.
Yes, Vevox allows you to customize the appearance of your polls and questions, including the color scheme and images.
Yes, Vevox offers free support and resources for using the Audience Polling app, including step-by-step guides, video tutorials, and a dedicated support team to help you get the most out of the platform.
Vevox's polling app allows you to engage your audience by giving them a voice and enabling them to share their views, thoughts, feedback, and questions in real-time. This creates a dialogue rather than a one-way presentation, making your audience feel more invested and empowered.