It's 2023 and hybrid/blended learning isn't going anywhere. We're in an era of the 'best-of-both worlds' where traditional in-person delivery is complemented with on-demand accessibility, and there is an abundance of tools, products and applications out there that support almost every educational function.
As a Learning Technologist, you find the solutions to improve learning experience through technology (not that you need us to tell you that!), so how do you filter through everything available the best for your institution?

We've compiled a list of 8 top-rated tools for your tech stack, based on real reviews and feedback from Learning Technologists.
1. Canvas LMS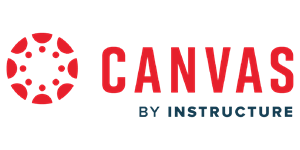 Canvas by Instructure is the most widely used VLE/LMS* tool in its category for colleges and Universities in North America and has gained momentum in the UK over the past couple of years with a 17% market share. It has an average rating of 4.5/5 with an impressive 4860 reviews across G2 and Capterra. It's also ranked as the 6th easiest to use LMS tool on G2.
Why users choose this tool:
Mobile app available, stay connected with students and grade on the go
Born in the cloud and boasts 99.99% uptime to ensure instant connection between educators and students
Unlimited file size on content within Canvas
"Designing online course content has been easier with the use of Canvas" Capterra review
"I like that Canvas has a number of different options for integration with outside applications, and innovative methods of quizzing and other assignments." G2 review
*VLE – Virtual Learning Environment, LMS – Learning Management System
2. Moodle LMS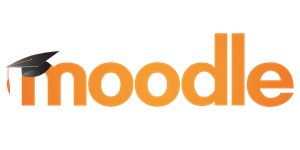 Another VLE, Moodle is the current market leader in the UK, with a 42% market share in universities that use a virtual learning environment. Moodle has an average rating of 4.2/5 and 3213 reviews across G2 and Capterra. Moodle is also rated a leading product in its category for 2023 on G2.
Why users choose this tool:
​​

Moodle.net global resource to share and create educational resources

Simple UI with drag and drop features

Multilingual capability, Moodle can be translated into over 120 languages

"It's easy to use even if it is your first time, Moodle is a fantastic tool for improving student learning." G2 review

"Easy to use, completely free, with many additional, optional features" Capterra review
3. Microsoft Teams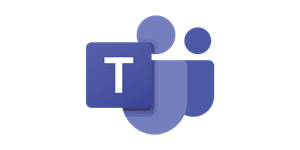 Microsoft Teams is a chat-based workspace that's both suitable for Learning Technologists and educators in a professional capacity as well as teaching and interacting with students. Microsoft Teams has over 22,000 reviews and an average rating of 4.4/5 across G2 and Capterra.
Why users choose this tool:
Functionality available to work in real time on Microsoft Office tools (word, excel, PowerPoint)

Integrates with many LMS's (including Canvas and Moodle)

Breakout rooms to divide large classes into smaller groups, encourages teamwork and discussion

Create multiple channels to interact with faculty and students in one tool

"It has almost all the tools and options you need for your classes, like video meetings, collaborative documents, group creation... It even can integrate with external tools." G2 review

"The live chat has eliminated the use of e-mail messaging for communicating with people campus-wide and we use Teams for project management purposes on our campus now too" Capterra review
4. Miro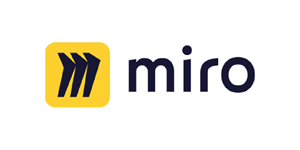 Miro is a collaborative online whiteboard platform, providing an infinite canvas for groups to work together live in classes and meetings to plan projects, brainstorm and teach in blended learning environments. Miro has an average rating of 4.8/5 with over 5000 reviews across G2 and Capterra.
Why users choose this tool:
Miro has a free educational plan for both staff members and students in institutions

Multifunctional - run collaborative faculty meetings as well educating

Integrates with online workspaces such as Microsoft Teams, Google meetings, Zoom and Webex

"It's one of the best. A whiteboard, a notebook, and a planner all at once and we don't need many physical copies so everyone can access it" Capterra review

"Miro's biggest asset is its flexibility. We use it for whiteboarding, but also for presentations, workflows, process diagrams, org charts, the list goes on. For regular collaboration, it's a one-stop shop." G2 review
5. Padlet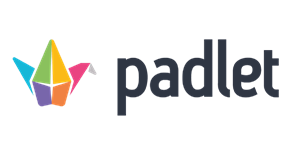 Rated an average of 4.7/5 on Capterra, Padlet is an online idea board that enables individuals or groups to share resources and add comments/questions. The digital boards update in real-time as contributions are added and it can be used to gather feedback, check understanding, work collaboratively on research projects, showcase group work, and facilitate reflection on assessments.
Why users choose this tool:
Supports a wide variety of file types, including images, video, documents, music and editable files (such as photoshop, Microsoft word and Excel)

User forums available to ask questions as well as customer support

5 different levels of privacy settings

Easy to use interface and mobile apps for access anywhere

"Users are able to quickly share their ideas and is therefore a perfect starting point for conversations, seminars, or surveys." Capterra review

"Padlet is very easy to set up and share with others, making it the perfect tool for collaborative sessions involving larger groups in an online space" Capterra review
6. Google Forms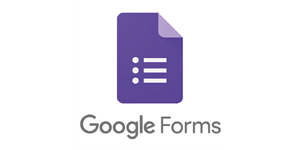 Google Forms allow users to easily create and share online forms and surveys and analyse responses in real-time. Rated 4.7/5 with 9546 reviews on Capterra, it is a trusted method of data capture that integrates seamlessly with all of Google's other applications.
Why users choose this tool:
Futher integrations with tools outside of the Google Hub, including Canvas, Moodle, Microsoft Teams and Miro

Get results in real time and easily summarise with visual data charts/graphs

Easy to use with multiple question types

"Overall, I would highly recommend Google Forms for anyone looking for an easy to use and powerful form and survey creator. Its user-friendly interface makes it easy to quickly create forms and surveys with a range of customization options." Capterra review

"Google Forms is super simple to use. It's easy to create, it's easy to distribute, it's easy to share, it's easy to collect results from." Capterra review
7. Vevox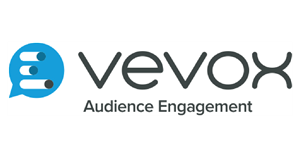 Call it shameless self-promotion, but our reviews speak for themselves! Vevox is trusted by 48 UK and Irish Institutions and has been rated the #1 polling and Q&A tool for student engagement, with over 1500 reviews across Trustpilot, G2 and Capterra, and an average rating of 4.8/5.
Why users choose this tool:
Vevox seamlessly integrates with multiple tools (including Microsoft Teams, PowerPoint, Canvas, Moodle and many more!)

Works off a fair, active user pricing model

Has a dedicated Customer Success Team of education specialists

"Really happy with how Vevox is making my classes more interactive and keeping my students engaged. Any time I've had to call on Vevox with a question, they've been back to me straight away. Delighted with the support." Trustpilot review

"I've been using Vevox for a number of years, and it just keeps getting better! The development team are very responsive, enhancing the product, and sharing their updates." G2 review
8. Panopto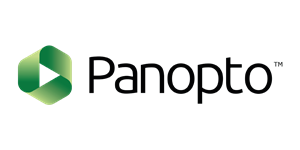 Developed at Carnegie Mellon University, Panopto helps higher education institutions record, publish, share and manage video content in secure video libraries. Panopto has an average rating of 4.4/5 with 156 reviews on G2 and Capterra.
Why users choose this tool:
Panopto integrates with popular LMS's (including Canvas and Moodle)
Search functionality within videos thanks to indexing ability
You can embed in-video quizzes/assessments to make videos interactive and assess student comprehension
"Panopto is an excellent and helpful video content management system with many features (editing, sharing, interactivity). It has more features than other competitors, and it is constantly evolving." G2 reviewer
"We really like the versatility of the product... It's nice that sessions can be recorded offline and then uploaded to the server at the creator's convenience. There are some really cool integrations available too." Capterra review
It is important to note that the selection of tools covered have been selected based on research on popular review platforms, and recommendations from Higher Education professionals. Whilst we believe these are useful tools for a Learning Technologist's tech stack, that will enhance the delivery of education, it is not exhaustive and there are multiple tools available.

Try Vevox today and sign up for a free account.