If you haven't heard the news already, the Vevox App recently achieved a Trustpilot review milestone by reaching over 500 customer reviews. This is a big achievement for us as most B2B (Business to Business) organizations and engagement apps typically do not open themselves up to this volume of feedback and reviews, let alone actually being on Trustpilot, the most popular consumer review platform that gives any customer the opportunity to voice their honest feedback.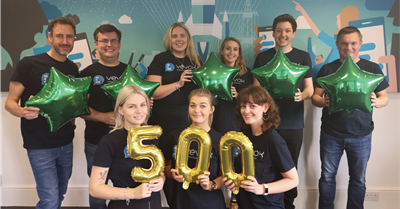 It's all down to our customers and wonderful team that Vevox has been able to achieve this and become the highest independently rated engagement app out there with a rating of 4.8 out of 5. From customer success, communications, marketing and product development... this is all something that we're really proud of! We will continue to listen to your feedback and here's to the next 500!
What it's done for our employee engagement?
We love to hear feedback from our customers and to see their success. We celebrate every success that our customers have with our product from every internal comms meeting, lecture to any presentation, we care about each experience. Every employee gets a notification of all our Trustpilot reviews we receive, and we still get excited about each and every one! Our customer success team love to hear that their support has been useful and valuable to our customers, and who doesn't love a namedrop or mention! These reviews certainly help to motivate the team and are at the core of our company ethos and values which is to 'put the customer at the heart of everything we do and to celebrate their success and to constantly listen to their feedback, ensuring our customers feel part of our brand'.
Sharing customer success stories and hearing unique experiences of how a team member has helped a customer definitely boosts the team's morale and shows the importance that every contribution and interaction matters. Even smaller things should not be taken for granted. Whatever size, scale, industry or company that uses Vevox for their internal comms meeting or lectures, we want every customer interaction and experience to be a success and to celebrate with them. That's why we share these reviews around the company and to recognize that the great job that each individual and department is doing to help our customers. By enabling employees to have this sense of pride, camaraderie and inclusivity it helps to increase employee advocacy and engagement. Take a look at our recent celebration party of reaching our Trustpilot milestone and examples of some of customer reviews below. If you would like to try the No.1 rated polling app and Q&A tool for internal comms meeting and classes, then why not try it out for free here.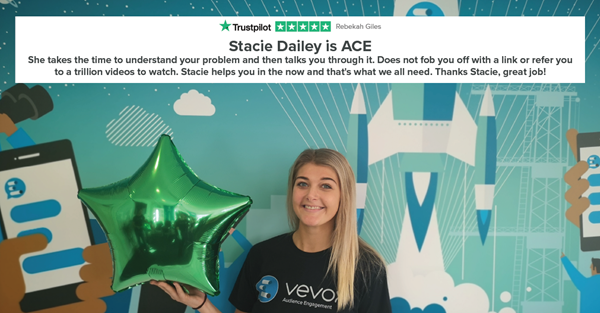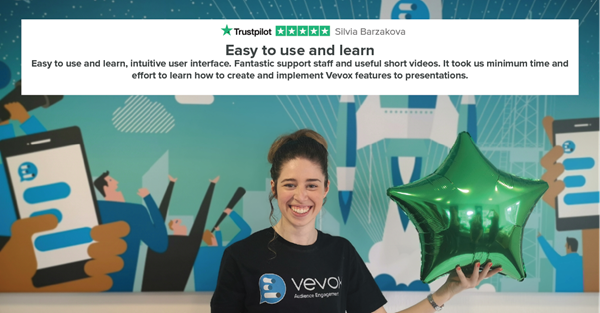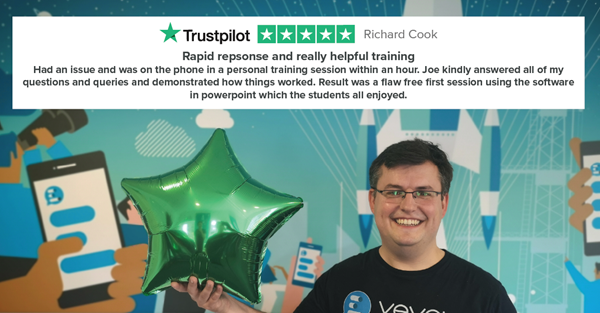 We had to celebrate the milestone with some cake made by a number of the Vevox team from product, marketing and customer success. We'll be sharing more customer reviews, photos and videos from our celebrations on our social media channels, so do please feel free to follow us on Twitter, LinkedIn or Facebook to keep up to date with more content.