Please note: all quotes from Internal Communication Professionals that were shared with me below via LinkedIn are their own thoughts and not in anyway indicative of their employer.
Following on from the first two parts to this trilogy of articles on 'change communications' (see links below for the first two articles) and after receiving lots of messages and comments from my discussion posts on LinkedIn that mentioned the importance of honesty in change communications, it was only fitting to publish a separate article on this theme.
Part 1: "What is Change Communication and what's the No.1 reason why organisations fail at it?"
Part 2: "The most important factors when it comes to change communications", featuring tips from Head of Internal Comms from Trustpilot, Director of Change & Comms at Warner Music Group and Global Comms & Engagement Manager at Ernst & Young.
In a report entitled 'The truth about trust' published by the Institute of Leadership & Management (ILM) they state that "honesty and integrity at work, the single most important driver of trust is openness". Further to this report, Aon's report entitled "Workforce Mindset Study" showed that communications are more than "15 times more likely to resonate with their organisation and engage employees when comms are open and honest" and "11 times more likely when they encourage employees to share their feedback and actively give their views".
Giving employees the 'bare bones' of what the change means to them, the company and other stakeholders without dressing it up allows them to respect the leadership team and process the rationale for the change. Also, giving employees a chance to voice their opinions and feedback without fear of repurcussions is vital. We often see organisations utilising anonymous feedback tools to achieve this and to act on this feedback. These points are summed up perfectly by these quotes from internal comms professionals:
Be honest about what the change means... ​
Tony Kihl, Global Internal Communication at Apple
"For us, it's following the change management process and communicating through all of the phases of change from Denial to Commitment. The biggest thing is being upfront and transparent with our audience and letting them know the long-term vision of the change. What the impact will be to the employee, customer, and overall business."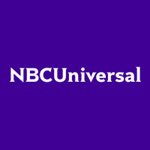 Catherine Snelson, Communications Manager for NBCUniversal Media
"Be as transparent as possible and communicate often, even when your update is to say there are no further updates at the moment."


Advita Patel, Communications Consultant for Nuclear Decommissioning Authority & Founder of The Comms Hive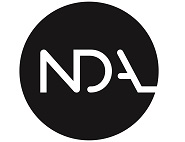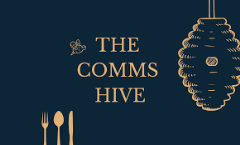 "Transparency. Even if you're not able to share detailed information tell people you can't and most importantly WHY you can't - if it's a valid reason people will understand, especially if you give them timelines on when they can expect to find out (just make sure you stick to it). People are vulnerable at this time. They look to their leaders for that support and reassurance. One lie or a shirking of responsibility, they'll lose respect and trust."


Nicola Walter, Internal Communications Manager for Medical Protection Society

"I agree with honesty - but it's also important to be clear about what is changing and what is staying the same. Setting expectations is vital as is helping those who are going through changes to see the opportunities available and / or the support available to them as individuals. Change is often seen as negative - but for some it is positive, and we need to make sure communications provide people with information they need as well as examples of successes along the way."
Give employees a voice without fear of judgement

Kate Goodman, Transformation Programme Comms Lead at Dignity PLC

"Never letting colleagues be 'done to.' Get them involved in creating the change, influencing and designing it, and being the voice of the change to the business. Use simple, engaging language to connect, ie. do your comms pass the pub test? Make sure you explain the why, before the what or how. And of course, be honest - if something hasn't gone so well, own it."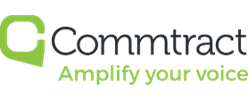 Self-employed Internal Communications Manager contracting via Commtract

"Honesty- people have instincts and know when something is a foot... saying nothing is disrespectful and insulting... the more we get better at weighing the risk against the benefit of sharing what's happening the better we will get at motivating people to be 100% present and focused, rather than distracted by the what if."

Gillian McKenna, Director for Ticklefish Communications
"Honesty. I worked for a company during an unsettling period of change and management were insistent on putting a spin on everything. People aren't idiots - treat them with respect, be honest with them. Even if it's not the news they want to hear, they deserve to hear the truth. Good communication should always be underpinned by honesty and integrity."
Wanjiru Mwangi, Strategic Communications Expert
"Openess, creating trust among staff & walking them through the journey of change so that they understand the change process, how it affects them & if they can make any input to the process; and communicating the change across virtual teams using methods/channels that reach as many staff as possible & in language/words that are clear, easy to understand."
Conclusion
Being honest in communications sometimes needs to be managed with sensitivity and does take a great deal of courage. Leaders and line managers must play their part in managing the change proccess and understanding their responsibilities. Honesty and inclusivity leads to trust in the workplace, and when you have the trust of your workforce, you will more than likely have a higher engaged workforce, that is motivated, more connected and more likely to onboard with workplace changes. You can read steps to build trust in the workplace and its benefits here.
In case you missed the other parts to this change communications trilogy:
Part 1: "What is Change Communication and what's the No.1 reason why organisations fail at it?"
Part 2: "The most important factors when it comes to change communications"
To round things of, I would like to say thank you to all of you that contributed to these articles (it is much appreciated) with your tips and advice! Please do keep it coming on LinkedIn posts as it's great to share advice, reminders and tips and to have such a collaborative network, so we can learn from each other's unique experiences and challenges.