We are thrilled to announce that Vevox now works seamlessly within Webex Meetings and offers the ability for users of Vevox to remain within the workflow of the meeting, minimizing context switching and enhancing overall productivity for the attendees of the meeting.

This integration makes it even easier and more seamless to integrate Vevox live polls, word clouds, managed Q&A, quizzes and surveys into any meeting or class.

Learn about how Vevox alleviates user switching between apps when in Webex meetings on the Webex App Hub.



How does the Vevox Webex integration work?
The beauty is its simplicity… Meeting participants using Webex no longer need to switch to another device or window to answer live polls or ask questions. Vevox just 'appears' on the right-hand site of the Webex UI (see image below).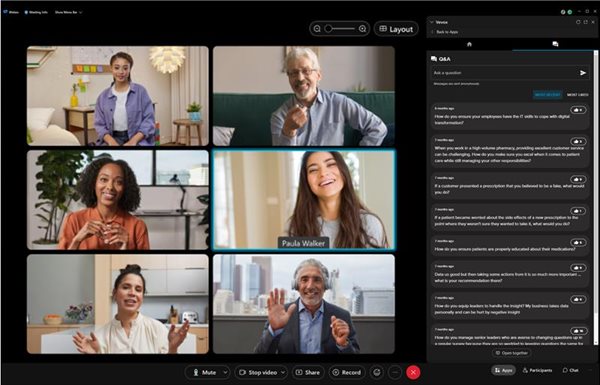 Presenters can connect any Vevox session to a Webex session simply by searching for and selecting Vevox in the App Hub, and entering a 9-digit session ID. Please note- Your system administrator may need to enable and approve this the first time it is used and all the information you may need to get started using the Vevox Webex integration can be found on the Webex integration page and on our helpsite here.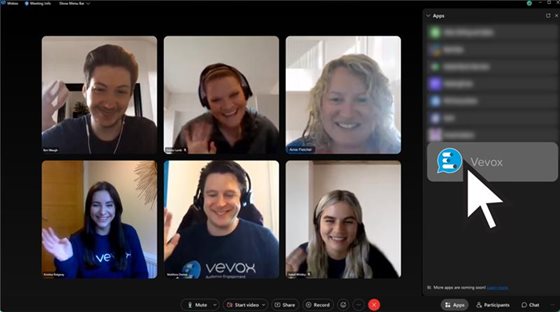 A level playing field for hybrid meetings…
Whether attending in person and watching a shared screen or attending online, everyone can contribute individually, and feel safe in doing so using Vevox.



Whilst online attendees interact using the integration within Webex, 'in person' attendees can simultaneously join the interactive element of the session by heading to vevox.app on their mobile device and entering the unique session ID shown on the main presentation screen.

"Today's hybrid work environment increases the need for streamlined experiences across multiple businesses apps," said Anurag Dhingra, Chief Technology Officer, Cisco Webex. "Now with Vevox available as a Embedded App within Webex, users can now readily discover and integrate new capabilities into their meetings and collaboration experience."



Like to find out more?
To check out all the Webex partners and integrations head to the Webex App Hub.
For more information on the benefits of using Vevox in Webex by heading to the Webex integration page.

Find out all technical and user instructions on our helpsite here.
Ready to get started?
Not already a Vevox user? No problem, sign up for a free account or view our paid account options.
Further reading
What are hybrid meetings and how to maximise engagement
9 reasons you need a polling app in your hybrid meetings...