Please note: All native participant apps (iOS and Android app stores) will need to be updated to see the new quiz leaderboard updates.

Vevox users have been running quizzes since day one but quizzing with Vevox just levelled up! Whether you're using quizzing for formative assessment in higher education, or to boost engagement during your in-person or virtual training or events, the new leaderboard feature will be a hit. And what's even more exciting? All of this can be done whilst maintaining anonymity… no fear, just fun… and its FREE!
Don't forget our free plan is available to use with up to 1,500 participants AND we have a special free upgrade available for educators.
What is the Vevox Leaderboard?
So how does it work?
Using our 'Present View' display, Vevox gathers information from any live polling questions with scoring enabled and delivers both placings and data insights back to the presenter and participants.
The present view display shows the leaderboard rankings on screen, whilst each participant sees their own personal results on their own device. One huge advantage to our leaderboard is that hosts can choose to run a quiz in both identified mode to show names or aliases of the competitor (or team if sharing a device) or remain in anonymous mode. This means you can maintain the competitive atmosphere and high participation levels created by avoiding any fear of judgement, or the need to collect any personal information.
Why use the leaderboard feature?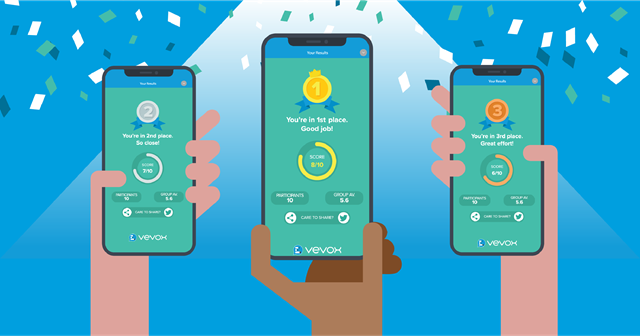 Its design provides presenters with more insight into the level and spread of understanding within their quiz, and feeds information back to the participants in a respectful and constructive way, in the moment.
Participants are provided a clear understanding of their knowledge levels in order to benchmark against themselves and their peers.

A quiz leaderboard is particularly useful for educators to use as an active learning tool in higher education classrooms. Once a quiz is underway, presenters can choose to display the leaderboard at any time, showing the leaderboard periodically is a great motivator!
How do I use it?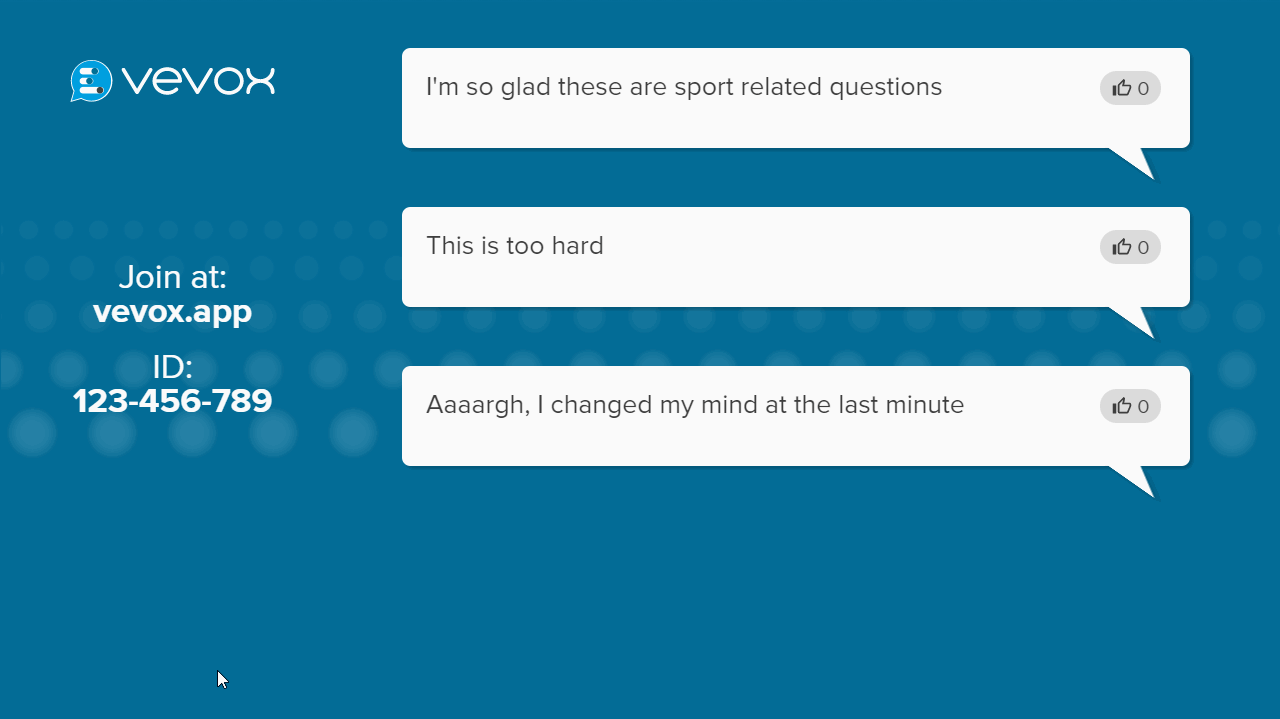 The leaderboard is designed to integrate seamlessly within your Vevox session and requires no more preparation time. The leaderboard displays through present view and not only shows the top scores and subsequent rankings, but the average number of correct answers, the toughest questions and the number of participants taking part. To display the leaderboard at any time, simply click on the trophy icon.
Once the quiz is finished, detailed reports are available in the Microsoft Excel report - a leaderboard summary also features in the data tab of the dashboard.
How does anonymous quizzing work, what about participant's data?
It's important to note that participants need not be concerned that this development means their responses and questions will now be tracked. The integrity of sessions set to anonymous is maintained by showing and identifying an individual's scores only on their own phones or devices. If they wish to share this information for their records or to celebrate success, they may do so by saving the screen image or clicking on the 'share button' to share through the channels of their choice.

Presenters wishing to award a prize can request to see this unique screen to verify their winner(s).

Removing the need for identification means there is no need for aliases to be required or auto generated, which removes any confusion or perception of identification. However, where identified score boards are required, the session can be set to 'identified' from the outset allowing participants to enter a name that will appear in reports and on the leaderboard.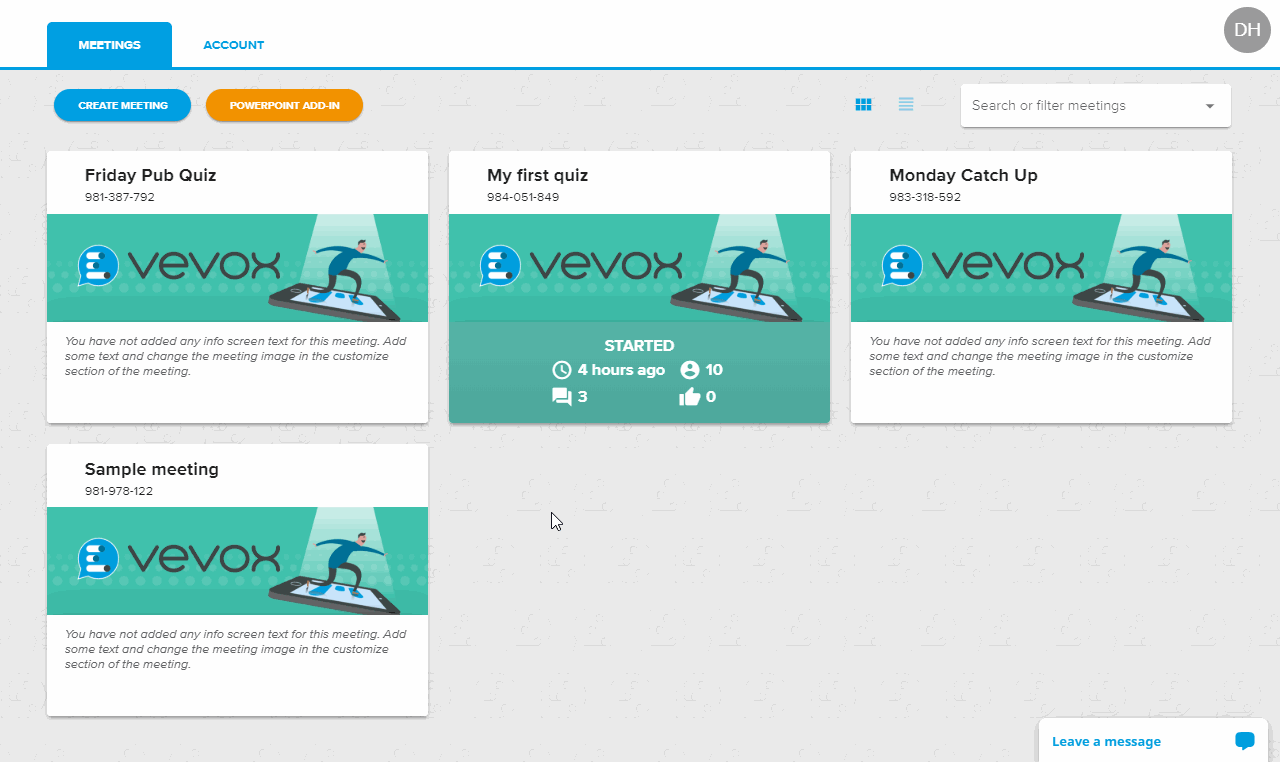 And finally…

For that added spark, Present View now includes a range of themed templates to help you bring your quizzing session to life, or you can get creative and set a theme of your own.