We're delighted to share with our community of Vevox users that we are partnering with Viducon to promote the use of Vevox to their large amount of clients in Denmark. This is an exciting partnership and here at Vevox we can't wait to see the benefits this partnership will provide, speaking of which…


Viducon networking conference


To kick off the start of what should be a brilliant partnership with Viducon, our Global Institutional Sales Manager, Alan Duddy will be attending Viducon's Networking Conference on the 25th April, in Copenhagen.

Alan will be hosting a Vevox stand at the conference, which will be attended by 27 Colleges and Universities from around Denmark – presenting a brilliant opportunity for Vevox to begin expanding into the Danish market.
About Viducon

Viducon is a Danish company that has a specific focus in video solutions, providing solutions to both educational and corporate clients in Denmark. Viducon has experience in recommending and promoting platforms for both teaching and employee training.

This partnership will see Viducon actively promoting Vevox with their clients, allowing Vevox to become a more prominently used polling solution amongst Danish Universities & corporate organisations.

On the partnership, Global Institutional Sales Manager at Vevox Alan Duddy said: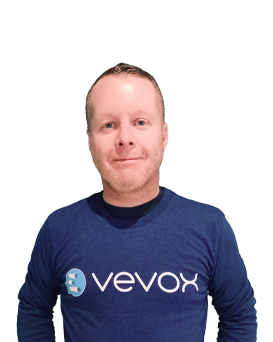 It has been a pleasure to work with Yaron and his team at Viducon, in both the build-up, and in person at today's Networking Conference in Copenhagen.

Their wide range of Danish University customers and corporate/government clients have received Vevox very well and we look forward to deepening our relationship with them in the coming months and years.