Update to Vevox MS Teams integration

We're thrilled to announce that on Monday 4th September 2023, we'll be releasing a significant update to our hugely popular Vevox Microsoft Teams integration. These updates are designed to improve the level of control and visibility of a meeting a presenter has when using Vevox within an MS Teams meeting. The additions will allow not only greater flexibility but a simpler user experience.

Here's all you need to know before using it:
What participants can see and do remains the same...
The participant experience will remain exactly the same
Participants can respond directly to live Polls, submit, view and 'like' questions, sort questions by 'most liked' or 'most recent' and see personalised quiz leaderboards.
IMPORTANT: The Presenter/host experience has significantly changed...
Presenters previously had the same view in the side bar as participants and therefore were required to manage polls, Q&A and leaderboards from the Vevox dashboard in a seperate browser (although this method can still be used if preferred).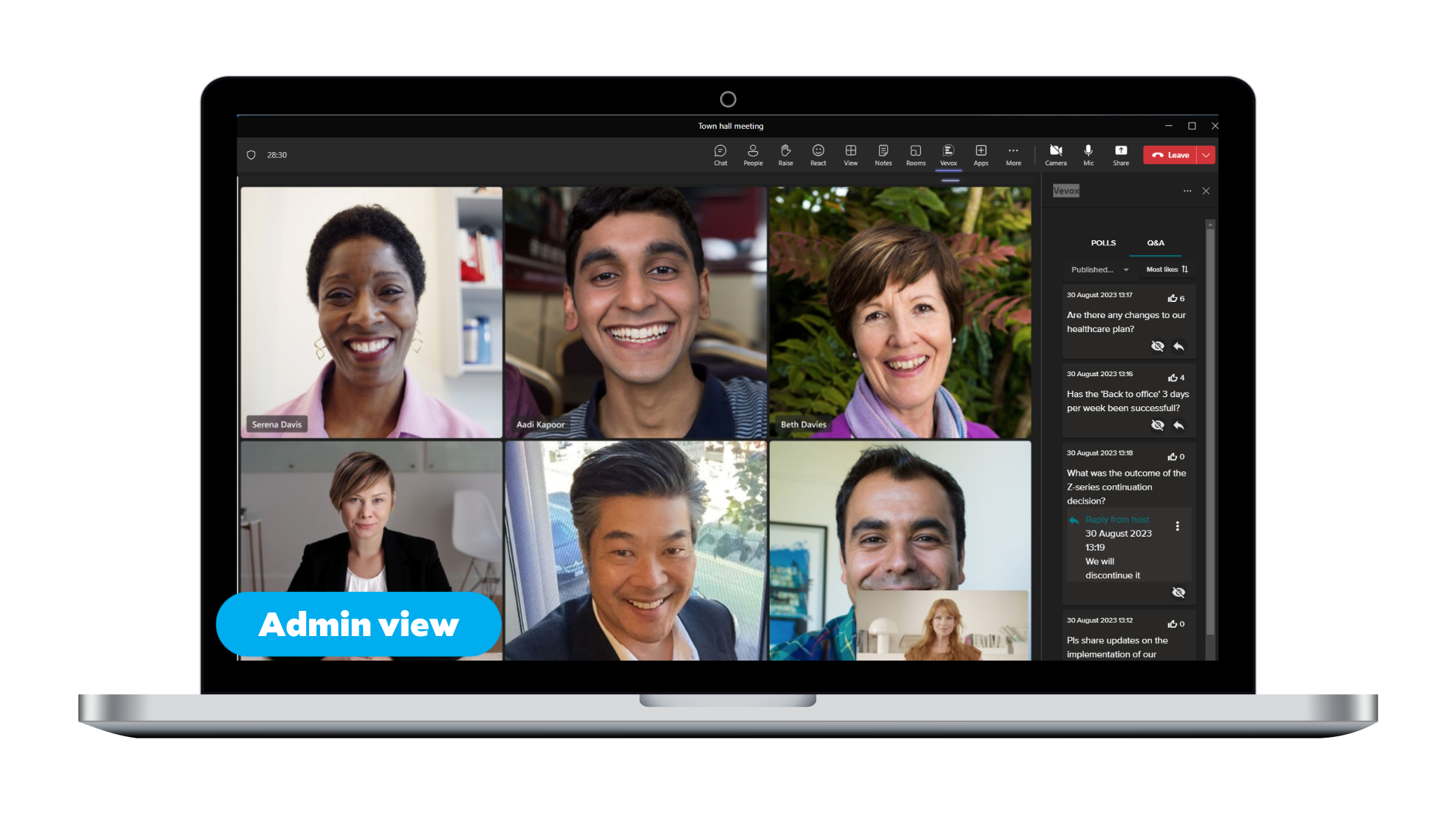 Presenters will now be able to control their sessions (Manage polls, Q&A and leaderboards) from within the MS Teams meeting, removing the need to switch between the MS Teams meeting and the dashboard
The process for presenters to link a session to Vevox has changed, so please allow enough time to familiarise yourself with it before using it for the first time.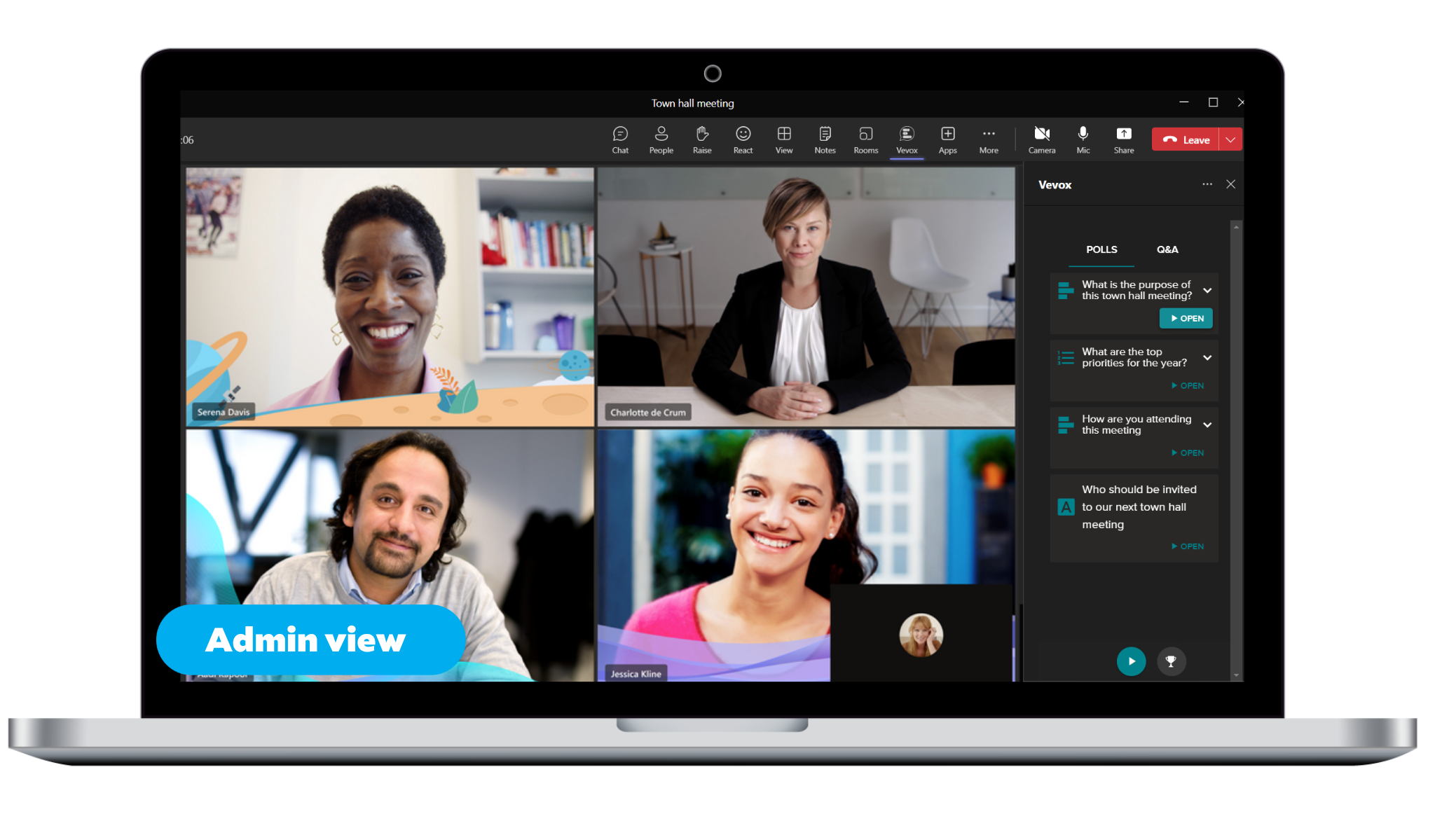 FAQs

Is ALL of the functionality found in Vevox now in MS Teams?

No – in order to keep the experience simple and intuitive for presenters this update brings over just the essential elements needed to control a session from within the teams meeting. Users will still need to go to their Vevox dashboard to create sessions & polls, and for advanced settings.
How does it work?

All the information you need regarding setting up and using about the new MS Teams integration will be found here on our helpsite.
Can I see it in action before it's released?

Yes! This short video explains how it looks and works:
I have already scheduled and linked Vevox to an upcoming MS Teams meeting, do I need to do anything?

To use the new functionality you will to unlink and relink the meeting using the new process to benefit form the new controls. Alternatively, you can leave it and it will perform in the same way it would have done before the update (i.e. you will see the same view as the particpants and need to manage the session through the dashboard)
Will there be any more updates to the MS teams integration going forward?

Definitely! We are always searching for ways to improve and elevate our product, so there will certainly be more updates further down the line. All feedback is very welcome, please visit our contact us page to find all of the ways you can get in touch with the Vevox team.



TLDR: Quick links