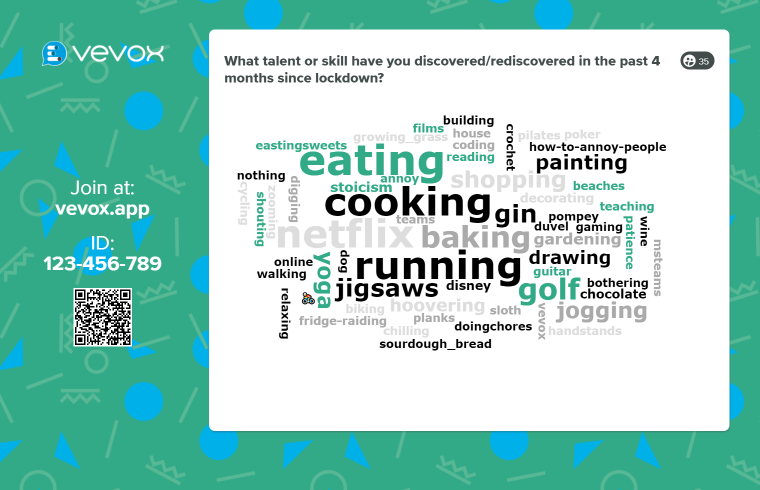 Instant polling, Q&A and quizzes
Engage your students virtually or face to face
Engage and collect meaningful feedback from your students when you use Vevox. Utilise live polls to crowdsource opinions or to check student understanding. By having an accurate way to collect instant feedback or questions, you're more likely to have a more engaged classroom.
Get started for FREE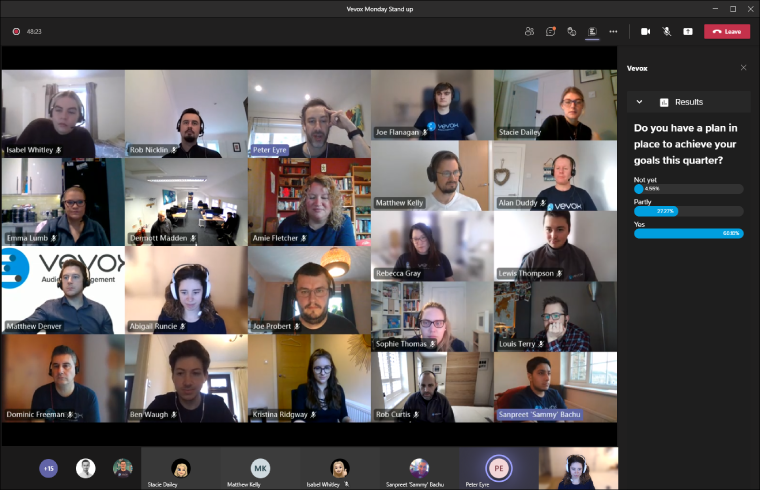 No need for physical clickers
Flexible, fast, fun and easy!
Students can easily utilise their own devices or through a tool like Microsoft Teams to vote on polls, send feedback or questions through the Q&A or participate in quizzes.
Not only is Vevox the highest rated classroom response system, but the tool can work seamlessly with PowerPoint, Microsoft Teams, LMS and more. What's more, is that students can instantly see responses in from on them and can interact with other students to create a collaborative environment.
Book a demo
Rated number 1 by our customers
We're top of the pile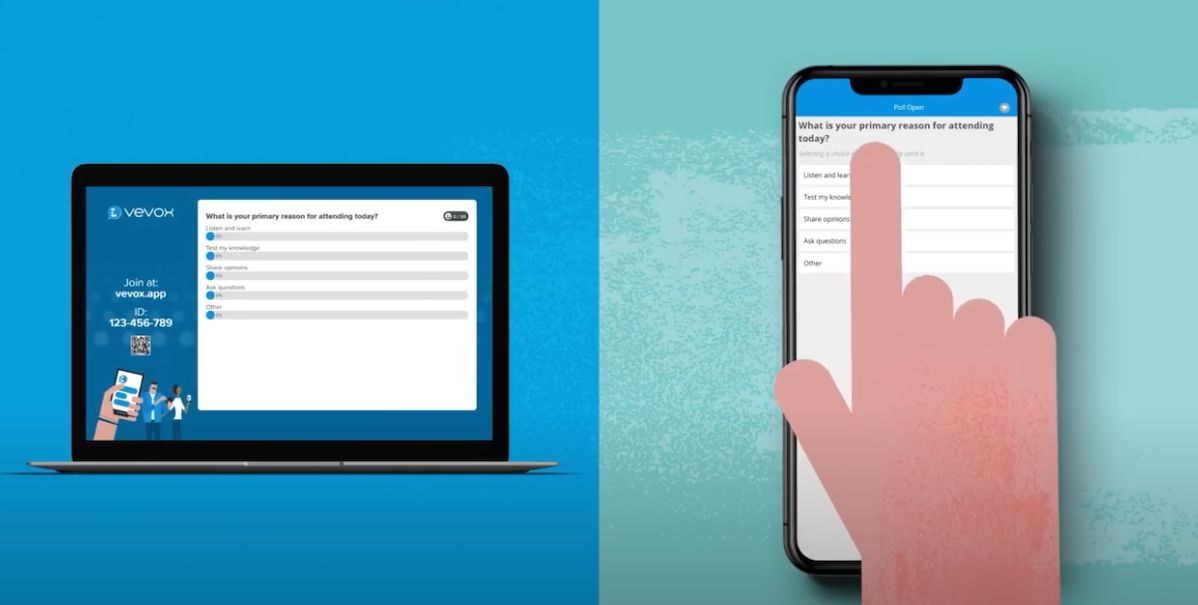 About Vevox
The no.1 rated student polling tool
Award winning and adopted by 1000's of global corporations and universities. Vevox has established itself as a much-loved, real-time audience engagement app for the workplace and classes.
Learn more