Run an interactive quiz in your PowerPoint presentations
#1 quizzing tool for fast, fun and energetic presentations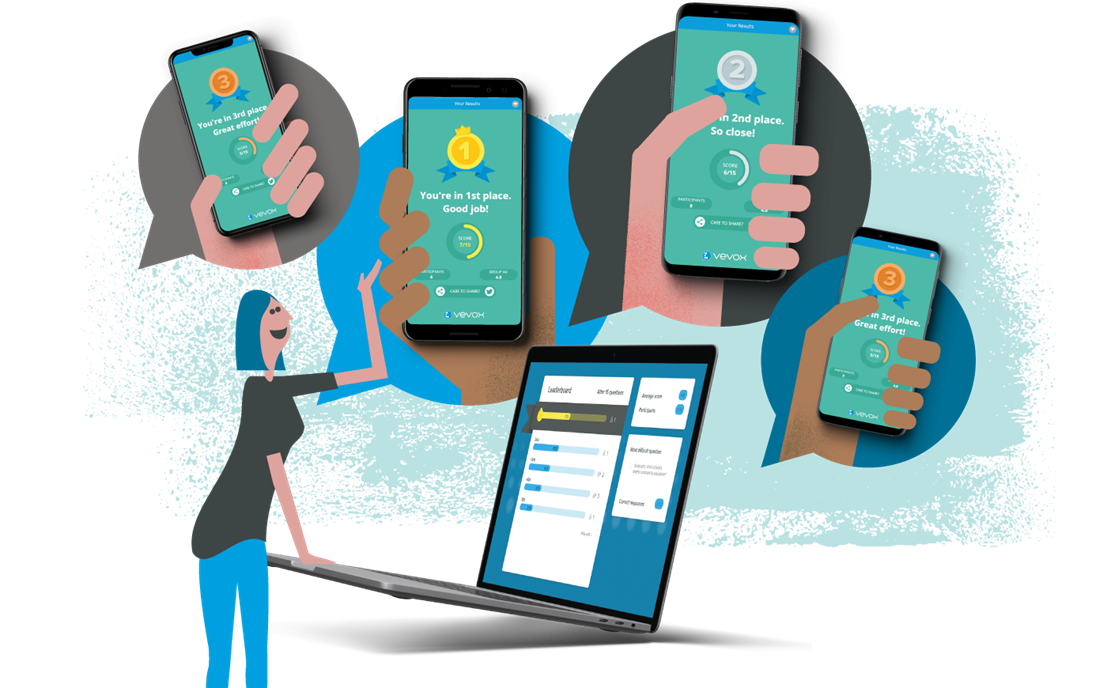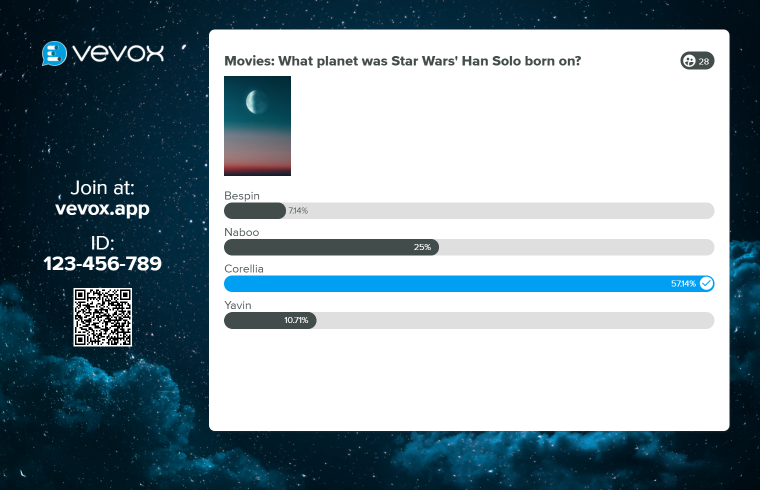 Make your next audience quiz truly unique with Vevox
Interactive quizzing for PowerPoint
Vevox's live quizzing in PowerPoint is a great way to get instant engagement and make your audience feel more involved during your presentation. Our quiz polls can be run in multiple ways: word clouds, MCQs, text questions and numeric. This is a great way to keep the audience engaged and having fun!
Sign up for FREE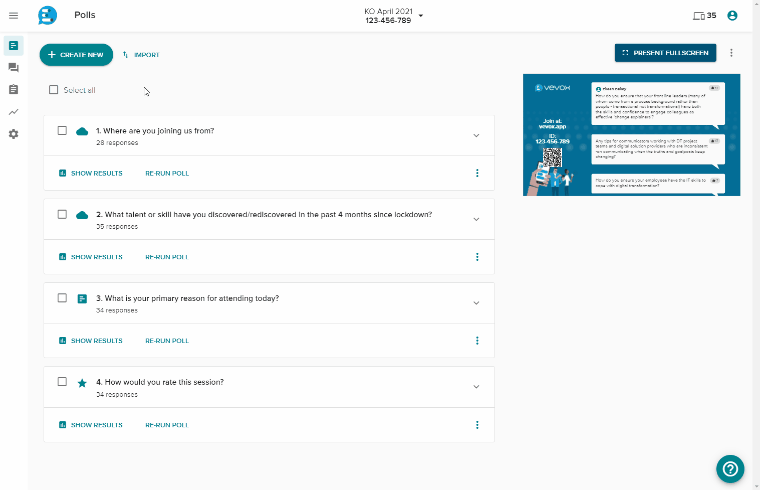 AI Quiz Tool: Endless Inspiration
Once you've signed up to Vevox, It's easy to create your own quizzes or utilise our AI quiz tool . If creating your own quiz question, simply choose your question type, add your answer options and click run poll. If you want some inspiration for your quiz either browse our quiz templates by topics and categories and pick which questions you would like to run. The AI quiz tool can also create questions on the spot for anything topic you would like. Just enter some text, click a button and it will serve up personalised quiz questions in seconds.
See how live quizzes works with Vevox's polling
#1 live quizzing tool for workplaces and universities
Vevox was the perfect system for us for a recent virtual charity event. It allowed us to create lots of interaction with quizzing, polling and a Q&A section which was ideal. The Vevox staff were also extremely helpful with any of our enquiring. The ability to brand the system was also fantastic and allowed us to give it a very slick look.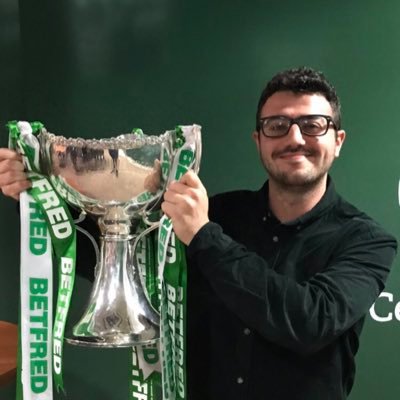 Quizzing in PowerPoint
Common questions
Yes, Vevox's Interactive Quiz Maker allows you to customize the appearance of your quizzes and polls, including the font, color scheme, and layout.
Vevox supports a wide range of quiz and poll types, including multiple choice questions, word clouds, text questions, and numeric questions.
Vevox's Interactive Quiz Maker is a great way to engage your audience and make your presentations more interactive and engaging. Use it to spark discussion, gather feedback, and test your audience's knowledge in real-time.
Vevox's AI Quiz Tool uses advanced algorithms to generate personalized quiz questions based on your input. Simply enter some text, click a button, and the tool will serve up customized quiz questions in seconds.
Yes, Vevox is designed to be user-friendly and intuitive, with a simple and easy-to-use interface that allows you to create and manage your interactive features directly within your PowerPoint presentations.
Yes, Vevox's Interactive Quiz Maker can be used for educational purposes, allowing teachers and educators to engage with their students and test their knowledge in real-time.