5 practical steps to help your organisation to adopt a comms app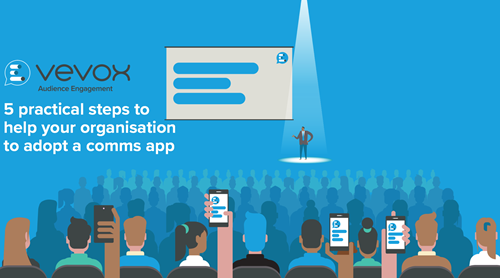 In this guide we will share practical steps and tips to help increase the adoption of a comms tool in your organisation.
We will share insights that we have gained through supporting organisations and give you tips for engaging stakeholders in the buy-in process, including how to get your organisation onboard with the comms app from the get-go.
Interested in using a communications app to increase employee engagement in meetings? Try Vevox for free and make your next meeting engaging and interactive!