From clickers to the cloud: student response systems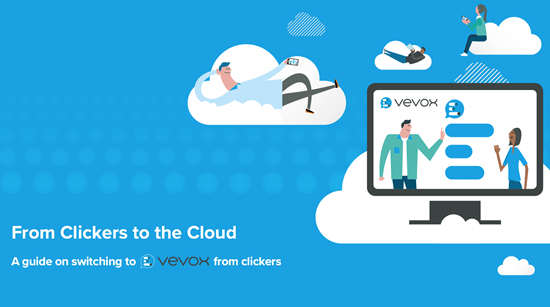 In this guide we will share practical steps and tips for switching from clicker-based response systems to Vevox (a cloud-based response system). We will share the insights that we have gained through supporting Universities who have put their trust in us by changing their clickers for a software solution.

Find out why customers are switching to software solutions and how easy it is to move across from clickers.