Using Vevox in whole class & small group teaching
Online Webinar
Session Title: "Using Vevox in whole class & small group teaching"
Wanting to learn how you can make your hybrid classes more engaging? Want to hear top tips, methods and success stories from educators at UK universities as to how they're overcoming the challenges of hybrid learning?
These webinars will provide:
Examples and stories of how Lecturers/Learning Technologists are overcoming the challenges of blended learning
Methods and tactics to improving student engagement and learning
An interactive Q&A for educators to share learnings and ask questions
Can't make the live dates?
Register
anyways and we'll ensure you get the recordings to watch it back.
REGISTER HERE
Guest Speaker - Daniel Fitzpatrick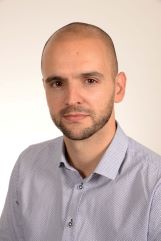 Danny Fitzpatrick is a Lecturer in Politics and International Relations at Aston University. Before joining Aston in 2016 he was a Lecturer and Research Fellow in Politics at the University of Manchester. He has also held research positions at the University of Sheffield and a Visiting Fellow at Boston University.
Danny's research explores governance and regulation, nationalism and identity, and the politics of sport. His book on The Politics of UK Regulation: Between Tradition, Contingency and Crisis was published by Palgrave in 2016.
Danny has experience at teaching at all levels of study. He is currently the Programme Director of the Aston Foundation Programme in Social Science. He is interested in exploring the use of Vevox in face-to-face teaching. He is currently using Vevox to facilitate whole class and small group activities in his teaching
Event Details
Location
Online Webinar
Date
2pm, 8th March 2023