Vevox Pedagogy Series: 'Once Upon a Time: Using Vevox for Interactive Storytelling'
Online Webinar
Wanting to learn how you can make your hybrid classes more engaging? Want to hear top tips, methods and success stories from educators at UK universities as to how they're overcoming the challenges of hybrid learning?
Then join our Pedagogy Series webinars this Autumn, where our guest speakers will be sharing their advice and showing you ways to boost student interaction to increase active learning and student success.
These webinars will provide:
Examples and stories of how Lecturers/Learning Technologists are overcoming the challenges of blended learning
Methods and tactics to improving student engagement and learning
An interactive Q&A for educators to share learnings and ask questions
Can't make the live dates?
Register
anyways and we'll ensure you get the recordings to watch it back.
REGISTER HERE
Guest Speaker - James Wilson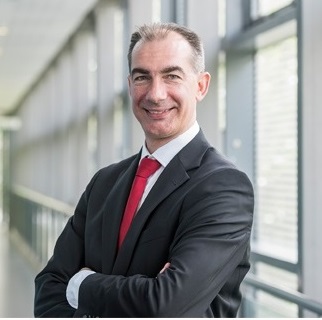 James Wilson is a distinguished academic who has been honoured with multiple awards for his exceptional contributions to nurse education and interactive theatre, with a focus on student-centred approaches. He is a founding team member at the School of Nursing and Allied Health at the University of Chichester.
James is a Registered Mental Health Nurse and widely acknowledged as an educational innovator, having successfully applied transformative learning theory to an immersive suite of drama-based methods that have garnered national and international acclaim.
As a teaching-focused academic, he enjoys collaborating with students to provide opportunities for personal growth and to enhance public engagement. James excels in partnership working, collaborating with various charities, further education colleges, and local authorities.
In profiling the application of Vevox, he is frequently invited to present at prestigious events such as the Royal College of Nursing and the World Congress of Psychiatry.
James will be speaking about: 'The use of Vevox in digital interactive theatre.'
Event Details
Location
Online Webinar
Date
11th October 2023, at 2pm.