Increasing Engagement & Active Learning using Vevox in Maths and Sciences
Online Webinar
Wanting to learn how you can make your hybrid classes more engaging? Want to hear top tips, methods and success stories from educators at UK universities as to how they're overcoming the challenges of hybrid learning?
Then join our monthly webinars where our guest speakers will be sharing their advice and showing you ways to boost student interaction to increase active learning and student success.
These webinars will provide:
Examples and stories of how Lecturers/Learning Technologists are overcoming the challenges of blended learning
Methods and tactics to improving student engagement and learning
An interactive Q&A for educators to share learnings and ask questions
Can't make the live dates?
Register
anyways and we'll ensure you get the recordings to watch it back.
REGISTER HERE
Guest Speaker - Alex Pitchford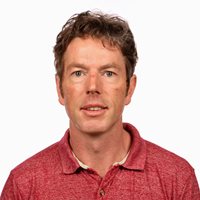 Alexander Pitchford, MPhys, PhD, PGCTHE, is a lecturer in the Department of Mathematics at Aberystwyth University, where he teaches modules on Probability, Statistics, Algebra and Calculus. He is also Tutor for the Foundation Year. His research mainly centres around the simulation of quantum dynamics. After spending 15 years in the IT industry, he re-entered academia in 2010 to study Physics at Aberystwyth University. He completed a PhD and a post-doctoral position also at Aberystwyth University, before starting as an Associate Lecturer in September 2020.
Session Title: "Increasing Engagement & Active Learning using Vevox in Maths and Sciences"
Event Details
Location
Online Webinar
Date
2pm, 26th April 2023