Vevox Pedagogy Series: 'The use of Vevox in simulation-based education and research'
Online Webinar
Wanting to learn how you can make your hybrid classes more engaging? Want to hear top tips, methods and success stories from educators at UK universities as to how they're overcoming the challenges of hybrid learning?
Then join our Pedagogy Series webinars this Autumn, where our guest speakers will be sharing their advice and showing you ways to boost student interaction to increase active learning and student success.
These webinars will provide:
Examples and stories of how Lecturers/Learning Technologists are overcoming the challenges of blended learning
Methods and tactics to improving student engagement and learning
An interactive Q&A for educators to share learnings and ask questions
Can't make the live dates?
Register
anyways and we'll ensure you get the recordings to watch it back.
REGISTER HERE
Guest Speaker - Dr Dean Whitcombe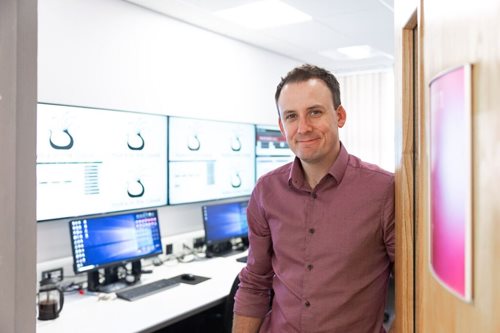 Dean is the Immersive learning Lead/Hydra Manager at the University of South Wales. He has worked in higher education as an academic and technological member of staff for almost 20 years, and specialises in curriculum innovation and interdisciplinary simulation design for teaching and research activities.
Furthermore, his work has been acknowledged in the form of teaching and research excellence awards and was recently nominated by the University for a National Teaching Fellow.
Dean will be speaking about: 'The use of Vevox in simulation-based education and research.'
Event Details
Location
Online Webinar
Date
4th October 2023, at 2pm.