Devising cognitively engaging quiz questions
Online Webinar
Wanting to learn how you can make your hybrid classes more engaging? Want to hear top tips, methods and success stories from educators at UK universities as to how they're overcoming the challenges of hybrid learning?
Join our October webinar to hear from Rob Lowney, Learning Technologist in Teaching Enhancement Unit at Dublin City University.
In this webinar, Rob will share:
Approaches to devising quiz questions for students to promote cognitive engagement
Methods and tools for creating engaging quizzes
An interactive Q&A for educators to share their own tips for impactful quizzes
Can't make the live dates?
Register
anyways and we'll ensure you get the recordings to watch it back.
REGISTER HERE

About Rob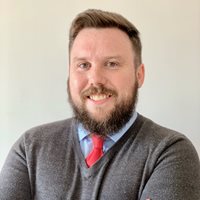 Rob Lowney is a Learning Technologist in the Teaching Enhancement Unit at Dublin City University, Ireland. He works with academic staff to enhance their teaching, learning and assessment practices with digital technologies. He has a particular interest in empowering academic staff to implement technology-enhanced assessment strategies. Other areas of interest include flipped learning, mobile devices in education, learning analytics, student partnership and digital learning policy. He holds a BA and MA from University College Dublin and an MSc in Applied eLearning from Dublin Institute of Technology. He is currently pursuing doctoral studies in digital learning.
Event Details
Location
Online Webinar
Date
2pm, 28th October 2021