Vevox Christmas Quiz 2023!
Online Interactive Quiz
Join the Vevox Customer Success team on the 7th December at 3pm GMT/ 10am EST for a FREE fun-filled Vevox Christmas Quiz!
🎅 Why register?
🤓 Take part in a dazzling quiz filled with brain-teasers and Christmas cheer!
🎁 Win prizes including Vevox merch and a £50 Amazon Voucher!
🤩 See all the latest Vevox features in action and connect with the Vevox community
And there's more
... All registrants will receive a recording AND access to the quiz content to run in Vevox for their colleagues/students/friends/family. You'll also see how to generate an original quiz in seconds using Vevox's game changing AI quiz question generator.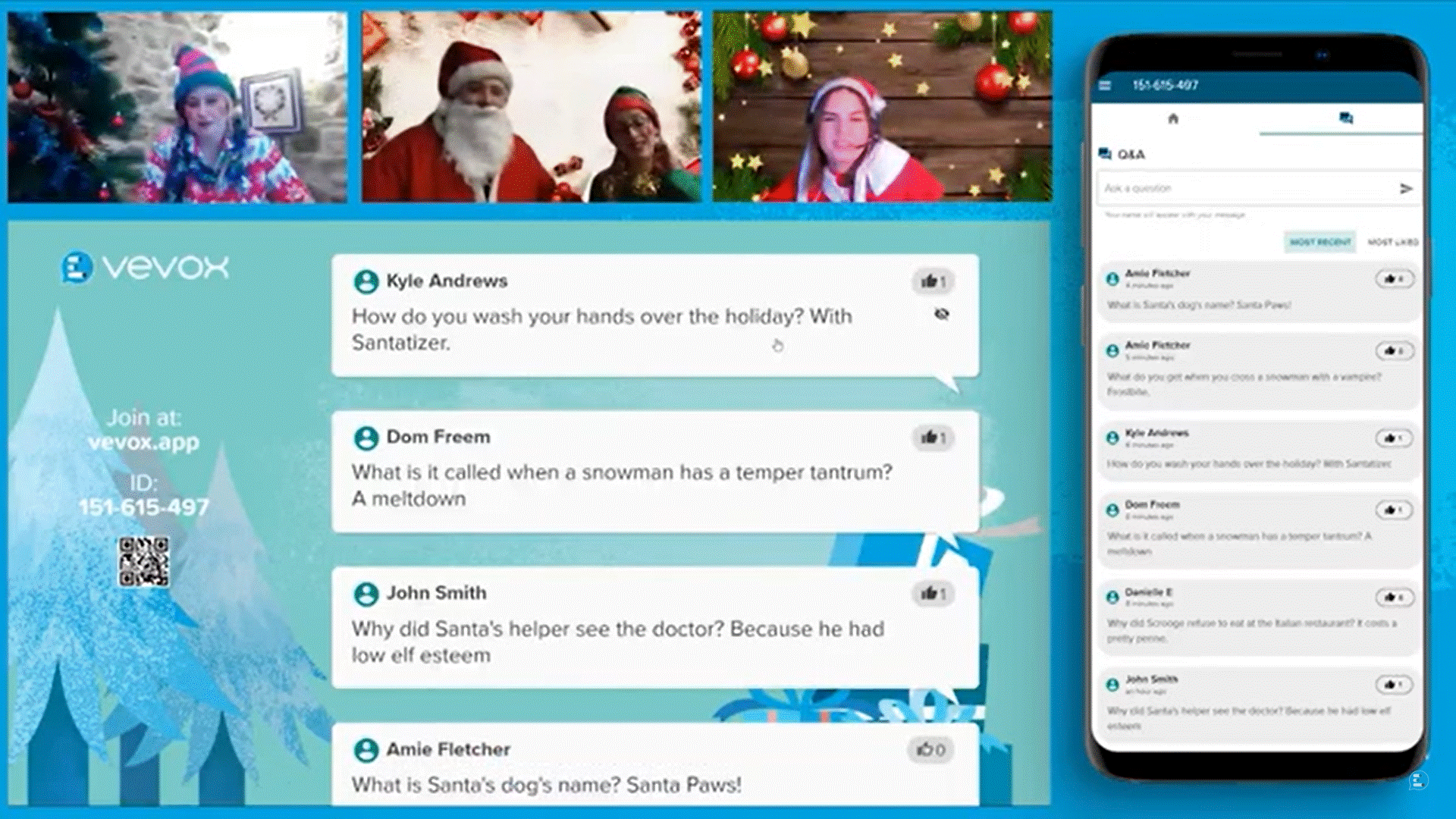 Don't be a grinch, register now! Join us in making this holiday season a little brighter and a lot more cheerful with Vevox!
Can't access Microsoft Teams Registration Page?
Event Details
Location
Online Interactive Quiz
Date
Thursday 7th December at 3pm GMT