University of Portsmouth
Find out how you can overcome the challenges of hybrid learning and enhance co-creation in the classroom with Vevox.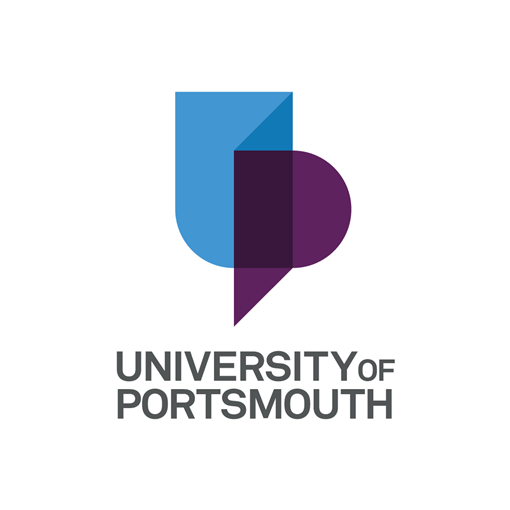 Tom Langston is a Digital Learning & Technology Specialist at University of Portsmouth, and during lockdown when all teaching moved to a remote model, he focused on improving student experience. As a lecturer, he feels it's vitally important to start week one of a teaching schedule by fully understanding what your students expect & want to gain from the unit – encouraging co-creation with students.
Vevox is a perfect tool for engaging less engaged students in co-creation.
Pedagogy Webinar

Co-creation is a teaching method that Tom adopts and champions, and Vevox is a tool that he feels allows co-creation to happen effectively either in a lecture or classroom. Tom recently spoke on one of our Pedagogy webinars, and shared his top tips for overcoming the challenges of hybrid learning.

The key takeaways from Tom's webinar are summarised in this article, but you can also watch the full webinar on YouTube by clicking on the image below: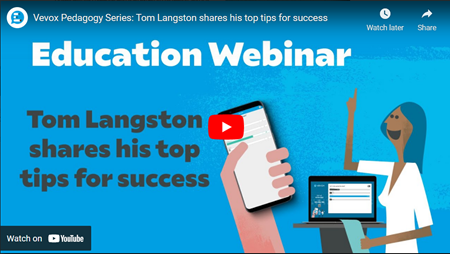 Encouraging co-creation

Tom had discovered through discussion and feedback from students, that the idea of co-creation caused a feeling of unease for some. In a word cloud he had created on Vevox, one student mentioned that anxiety comes to mind when discussing co-creation.

To ensure this feeling of anxiety amongst students is minimal, Tom recommends using co-creation – such as polls or quizzes – on a smaller level, while ensuring responses are set to anonymous. This way, students won't feel embarrassed or silly for getting a question wrong or asking a question that they feel may not be relevant – it's likely multiple students are actually thinking the same thing!

One of Tom's key pieces of advice was that lecturers and academics should never assume to know what their students want or are looking for – through co-creation, you are able to understand the general level of knowledge in certain subjects areas and as a result, tailor your teaching to the areas that students need more teaching on.
Vevox allows students with anxiety or that are nervous to take part to become engaged and actively take part in co-creation without needing to verbally speak at all.

For Tom, the quiz feature on Vevox is his go to resource for gathering both a broad sense of the knowledge within a class, and a consensus of opinion. He believes that student feedback is always really important to ensure you maximise the benefits of hybrid learning.

Interested in learning more about how Vevox can help improve student engagement? You can access our full range of customer stories from various educational institutions here.

University of Portsmouth staff can start using Vevox now, just go to login.vevox.com and sign in with your University credentials.

• Download out free eBook for lecturers
• Get started today with a free Vevox account