Employee Engagement made easy
Whether your training or meeting is online, hybrid or face to face, making it engaging with your team is easy and effective with Vevox.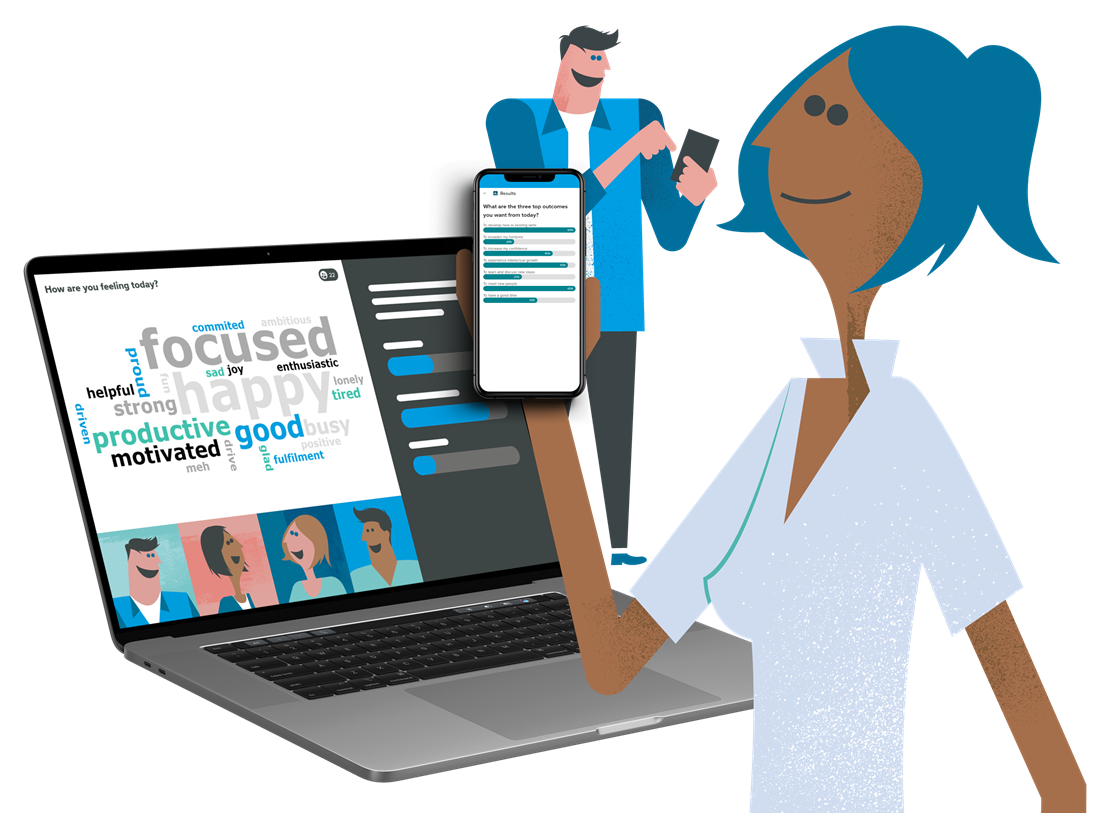 Increase employee feedback and engagement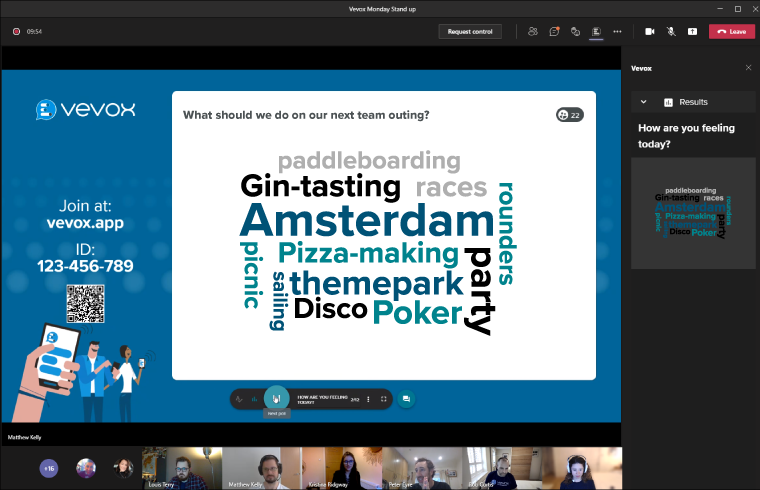 Find out what is important to your employees by running anonymous Q&A sessions in MS Teams or your chosen meeting platform. Run live polls to find what they're thinking about in the moment and to answer the most relevant and important questions in your meetings. This way you can empower your employees whilst maintaining the flow of the meeting to keep it on track to your meeting agenda.
Spark and encourage employee collaboration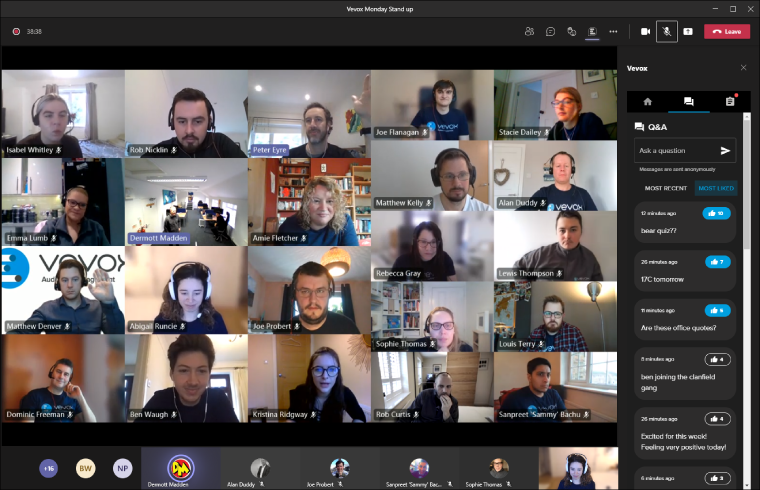 Invite your employees to send in their ideas or questions to the Vevox Q&A. Choose your preferred identification settings and enable employees to send in questions anonymously to avoid any fear of judgement. By having a platform that everyone can use and is easily manageable by the meeting, it not only enables participants to all have an equal voice but it also gives the presenter more insights and a better way to manage the meeting effectively.
Works standalone or with the tools you already use
Flexibility at it's heart