Wow your audience with live word clouds in PowerPoint
The #1 ranked PowerPoint polling system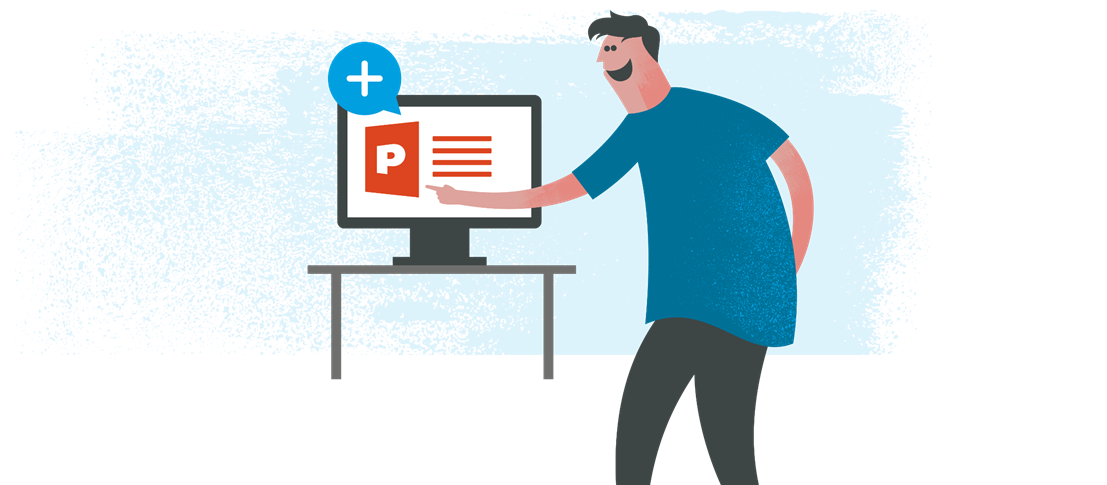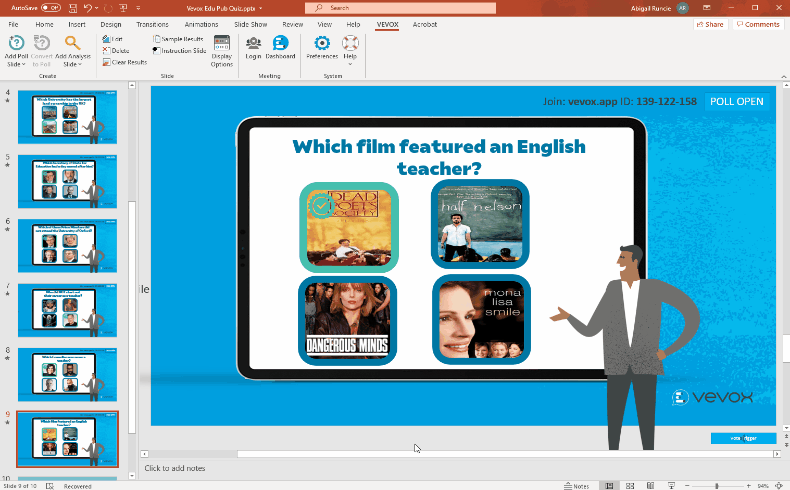 Increase engagement in your presentations with live word clouds
Gain live audience feedback with Vevox
Vevox's PowerPoint polling offers multiple polling types including live word clouds, star rating, multiple choice, text, numeric and more. Word cloud polls are a popular choice to get live visual feedback in your presentations from your audience.
See the words your audience has submitted in a matter of seconds to the poll you have run. Word cloud polls are great for icebreakers, quizzes and getting meaningful audience data to understand their knowledge or perceptions on certain topics. Sign up today and upgrade to use live word clouds polls and many other Vevox features to make sure your presentations are effective and engaging.
Get started today!
Vevox word cloud polls in action
#1 rated real-time word cloud polling tool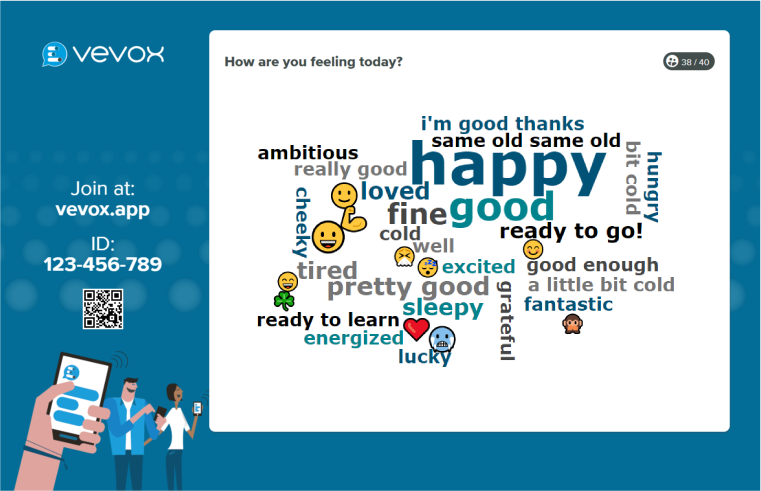 Vevox is a fantastic platform for increasing student engagement in lectures. Through Vevox, I can embed polls into my Powerpoint slides, and my students can pose me questions that I can address during the lecture. Having used Vevox for a couple of years now, I couldn't imagine going back to teaching without it!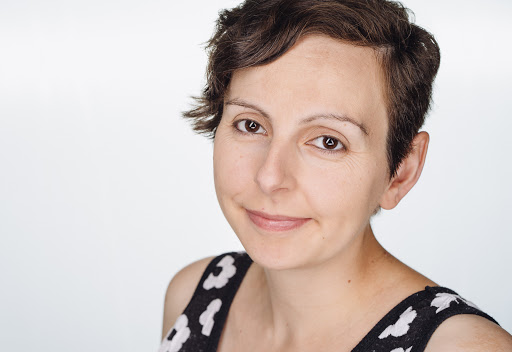 Word cloud polls in PowerPoint
Common FAQs
Word clouds are visual representations of text data, where words are arranged in a cloud-like shape and sized according to their frequency. They can be used in PowerPoint presentations to engage your audience and visualize key themes or ideas.
Yes, Vevox allows you to customize the appearance of your word clouds in PowerPoint,including the color scheme, and layout.
Word clouds can be used to spark discussion and engagement during your PowerPoint presentations by highlighting key themes or ideas and encouraging audience participation.
Yes, Vevox provides detailed reporting and analytics for your word clouds in PowerPoint presentations, including participation rates, response rates, and individual responses. This data can be used to gain insights into your audience and improve future presentations.
Yes, Vevox's word cloud feature can be used for educational purposes, allowing teachers and educators to engage with their students and gather valuable feedback in real-time.
Yes, Vevox's word cloud feature can be used for remote presentations and webinars, allowing you to engage with a remote audience