Please note: all of the top tips that were provided by these Internal Comms Professionals were shared with me via LinkedIn are their own thoughts and not in anyway indicative of their employer.



Having a crisis management plan is beneficial for many reasons. It makes it easier to make faster decisions when crisis situations arise, to be more adaptable and to have a solid crisis team who are all onboard with the procedures and actions if the worst happens. By effectively communicating and actioning a crisis management plan it helps to reinforce trust with your workforce. To read more about the reasons why you should have a comprehensive, documented crisis comms strategy,

take a look at the first part of this crisis comms article trilogy:

"What is crisis communication and why do companies fail at it?".

We've all gone through different crisis experiences at some point and the global pandemic has forced many companies to experience the challenges of communicating during a period of uncertainty. With this in mind, I recently asked crisis and internal communication experts in my LinkedIn network to share their top tips of what they thought was most important when it comes to communicating during a crisis.

Because I received so much great feedback through threads, messages and groups I thought I would share it via this blog series and collate all of the tips into themes. Read the first part and third part of the crisis comms series here. I hope you enjoy reading all of the advice from everyone and thank you again to all you who contributed!
Be transparent and build trust…








Paul Downey, Head of Employee Communications at Microsoft: "Be honest and transparent; and take accountability."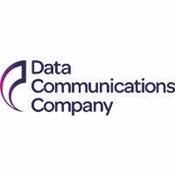 Stephen Chawke, Head of Internal Communications and Employee Engagement for Smart DCC: "Frequent use of C words. By that I mean Care, Concern, Control."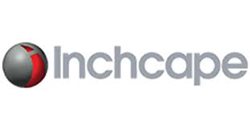 Kate Goodman, Head of Internal Communications at Inchape UK: "Keep it simple, keep it real, keep it honest. You're not going to have all the answers, don't pretend you do. If people are going to be scared, or in shock, keep language as simple as can be and your messages succinct. Let people know where they can find information, and keep your promises to follow up. And finally, channel your inner Girl Guide and be prepared - if you can have some templates or crisis comms guidance prepared with your business continuity team before a crisis actually happens, you'll save yourself a heap of to-and-fro."






Joanne Swales, Marketing Manager at Central Pharma: "Authenticity and integrity. When you're in a crisis situation you don't always have all the details right away. But people want to hear from you quickly. So, be honest. Acknowledge the need for information and get it to them when and how you can. Full disclosure might not be possible but there will be things you can share."



Stuart Rhy Thomas, Founder at Masgroves: "The go-to case study on Crisis Management is Tylenol. An example of how J&J's use of the Credo - we'd call them Values - guided everything they did to rebuild trust. Research this and you'll not go far wrong."







Sarah Horne, Internal Communications & Engagement at E.ON: "Be honest. If you don't know all the information, say that up front, but be clear when you'll come back with the answer. Don't try and fill in the blanks with misinformation. Managers are key to how the message gets interpreted and lands. If they've been brought in and feel like they've helped to shape a message, they'll feel more empowered to support it."

Janet Boulter, Stragetic Comms Principal at Center Communications Group: "Be honest and truthful. Prioritize the information going out so it is presented logically and doesn't overwhelm the audience."
Build an effective crisis management team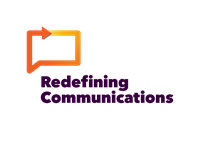 Jenni Field, Founder of Redefining Communication: "Crisis and change are different so I'd want to be sure that we are doing what is needed in the right situation. The most important factor in a crisis (for me )is getting the right people in the room, getting the facts on the table and working through the process together. Every crisis is different so understanding your stakeholders and everyone involved is a key starting point."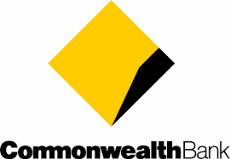 Hayley M, Project Communications at Commonwealth Bank: "My contribution would be to develop great relationships with your key stakeholders prior to actually experiencing a crisis. Having these relationships can make a world of difference in terms of overall support and taking on board advice when you need to have difficult conversations."








Dan Holden, Internal Communications and Colleague Engagement Manager at CPI EuroMix Mortars Ltd: "In addition to the points mentioned, think long term. What's your plans for 48-72hrs after the incident. How are you going to manage your team who have likely all responded in those early hours. Make sure you test out your plans during quiet times and also include your spokespersons so they know what's expected."
Sam Boniface, Founder of Sassy Communications: "Lock down roles and responsibilities early doors - who's signing things off? What's the turnaround for that? Who's your nominated comms go to etc. Also, identify or launch a dedicated crisis comms channel. If people need to know something, they need it from your one source of truth! And involve managers. Most people will ask them first so give them all the tools and knowledge they need to handle their teams in crisis."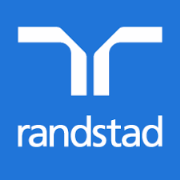 Gemma Umney, Head of Communications at Randstad UK: "I echo Sam's point. Having a process agreed in advance is key and assigning roles to relevant stakeholders (and ensuring it's updated as people move roles or leave the business). Also knowing when you need to flag any commercial risk to leadership or when you may need legal support."









Dr Marianne Sison, Program Leader in Communication at of RMIT University: "Suggest you include a crisis simulation exercise with the team. It allows you to tweak through the plans and adjust according to various contextual triggers."






Tara McDonagh, Strategic Communications Expert at Tara McDonagh Communications LLC: "Is the company telling me the complete truth so I can share the best advice? That's the biggest factor. relationships and understanding personalities in place help significantly. But there are times when a company brings on a consultant just for crisis management, and in that case, there's not much time for relationship-building. In all cases, asking the right questions, digging like a reporter would, and letting them know what can happen if they don't share the complete truth (repercussions) helps. People can naturally get tight-lipped out of anxiety and fear when in a crisis, especially with outsiders, even when they've hired you to help. After all, it may be the Comms. exec, CEO, or Board who brings you on … the rest of them don't automatically trust you. Yet, it's that outside perspective that's so critical to truly seeing the important components of the issue. I let them know I'm thier partner. I'm here to support them. I'm under NDA, so if they don't want to take me at my word when I say integrity is at my core, they can at least feel comfortable that I'm legally bound. Then I tell them for the purposes of preparing, I may ask questions like a reporter or thier harshest critic, but it's all in the interest of getting to all the pieces of this to best prepare."

Create a crisis comms strategy and scenario plan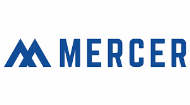 Amber Armstrong, Communications Manager for Mercer International: "What is important to me is for organisations to give people the platform and the confidence for those in the minority to feel safe to share their experiences and express themselves without judgement, ridicule or negativity. This is of absolute importance and key to unlocking true inclusion. The more people feel safe, welcomed, acknowledged and celebrated for sharing their reality; be it positive or negative the more open and inclusive your culture will become. It creates viral change that will inspire others to come forward to be themselves and be empowered to effect real change."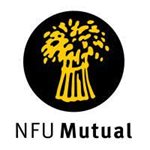 Juliet Green, Head of Internal Communication at NFU Mutual: "Preparation….create a great crisis plan in quiet times while there isn't a crisis going on…think about scenarios and work out what you would say internally and externally, be really clear about roles (in your team but also across the business and especially in the exec team)…get the plan socialised and agreed at the top level…and then practice, run a few mock up scenarios with your team and key stakeholders using the plan so that everyone is clear on their roles and you can test how it works in practice….and after each one tweak the plan based on what you learn from your mock ups….and review the plan regularly, check for new scenarios emerging and think what you'd say - you can't cover everything but there are some obvious ones and in a fast moving crisis having some starter for tens in your back pocket can really help. These things never go the way you expect but some great planning and clarity of roles when it happens makes such a difference."






Roxy Tomacder, Senior Internal Comms Manager at Scan Healthplan: "Identify all potential crises/scenarios, create your comms plan, test and practice."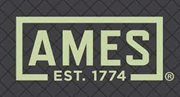 Emily Green, Communications & Engagement Lead at AMES UK: "My advice would be to make sure you have a plan BEFORE a crisis occurs. I've worked in companies that don't have an issues management plan and I can tell you it makes things 10x worse when a crisis does occur. Understand what your risks are and plan for the worst. Teamwork is so important; ensure your stakeholders understand what the comms plan is should the unthinkable happen. Oh, and, pay for media training!".
Roland Crutchley, Senior Comms Consultant at Go Live Communications: "Have a plan (which you have role played before) so that you have a well drilled team when the 💩 hits the fan!"









Caitlin Anderson, Senior Internal Comms Manager at Autodesk: "Have a strategy before the crisis happens. That way you can adapt to an incident instead of react."

Lyndon Anderson, Founder at Think Different Communications: "Using communications to avoid the crisis would be my first. Then using comms strategically to stop one crisis creating another (whether internal driving external, or vice versa."









Contact Monkey: "The most important part of crisis management is creating a crisis communication plan for different scenarios in advance. Your crisis comms plan should:
1. assign roles / delegate responsibilities for a crisis situation.
2. identify the most reliable/commonly used channels for internal communication (e.g., email, employee SMS, slack, etc.).
3. include pre-drafted communications and email templates.
4. collect feedback from employees."
Conclusion
One of the most important things to get right first is setting a good foundation of scenario based plans and crisis management team. Build trust, effective working relationships and an agreed aproach to these different scenarios. By doing so, this will help to make it easier to make faster decisions and be agile in the moment. A lot of the other comments and tips suggested were based on the themes of ensuring crisis comms is providing clarity, is delivered at pace and with your target audience in mind. You can read the dialogue on these themes in the third part of this crisis comms trilogy "Crisis comms: clarity, control and culture" and hear from the likes of Eli Lilly, EIT Health and M&G plc and many more