Following on from the first two parts to this crisis comms trilogy (see links below) and after receiving lots more great tips and advice from my LinkedIn network on why crisis communications needs to be effecient, inclusive and provide clarity... I thought I would collate of all these tips into this article based on the the themes of clarity, control and culture.
Part 1:
"What is crisis communication and why do companies fail at it?".
Part 2: "Top tips from comms experts on crisis comms", featuring tips from Head of Communications at Microsoft, Internal Communications at Eon and Communications Manager at Commonwealth Bank.
A report by Crisp & PR News showed that "54% of comms pros say one of their main issues in crisis management is reacting fast enough and 52% of pros say preparing the right response is one of their biggest issues."
These statistics back up the tips of the comms pros below that effeciency and clarity of communications is important in crisis management. Hopefully these comments below will give you some great reminders and advice for you to takeaway.
Ensure crisis comms provide clarity...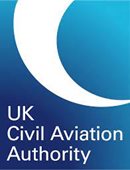 Rachel Tolhurst, Internal Communications Specialist at Civil Aviation Authority
"Try to future proof your statements, even when running on the track you are laying. Do not over promise information or resolution that you could later regret!"

Murray Phair, Head of Internal Communications at M&G plc: "Brevity and clarity. Ditch (or at least minimalise) 'corporate gumph', as it'll create noise that clutters what people really need to know 2. Communicate regardless. Often leaders/comms teams can be reticent to say something until they get the full story... the problem with that is (particularly in a crisis) people will fill the gap with gossip or inaccurate information which they've got from elsewhere; so be timely and don't be afraid to say you don't have all the answers yet. There's a nice adage I stumbled across recently on that: "information breeds confidence, silence breeds fear." 3. Set expectations over what/when/how you'll communicate with them again next... then make sure you follow it. Crisis comms can be frantic - but it's when trust is either built or burnt."

Ali Neary, Head of Internal Communications at EIT Health
"Don't worry if the message isn't "perfect" as it doesn't need to be. It needs to tell people three key things: a) what you know b) what you're doing about it and c) when you expect to know more in order to provide a further update. Do not waste time or energy (which will be much needed later!) worrying about where that pesky apostrophe goes, because if it's a *real* crisis no-one will care! What they will care about is that they heard the news from you first, that you have some sort of plan in place to deal with it and that you will maintain open communications throughout."


Chaya Mistry, Vice Chair of CIPR and Founder of Humanly: "Clarity and compassion."




Danielle Starling, Internal Comms Manager at DEIS (Defence, Equipment & Support): "Take care of your comms people and make sure messaging is clear. Nothing worse than getting something from higher up, shaping and crafting the message just for it to be covered in track changes because they're not happy with the actual message."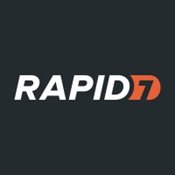 Cheryl Wadsworth
, Director of
Communications
at
Rapid 7:
"
Never communicate something you might have to walk back later.
"


Nicky Curran
, Communication Coach
at
Curran Coaching:
"
Clear structure is key for me. I borrow Simon Lancaster's Crisis Structure: 1. Authoritative statement of facts 2. Narrative of the situation to date 3. Actions to be taken 4. A call to shared values.
"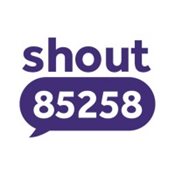 Claire Chambers, Consultant at
Curious Jellyfish and Shout UK:
"
Never feel compelled to share more than you know You can't speculate…keep it factual. Be clear when you'll next update. Provide points of contacts of where to get further information. If there are actions people can take, make them simple and clear. Be empathetic.
"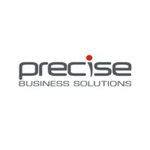 Chloe Binder, Comms Manager at
Precise Business Solutions:
"
Let people know when the next update will be - even if there is a chance that when you get to that point the update is 'no update'. "We will update you with the latest information in an hour" or "We will be providing daily updates at 4pm" goes a long way towards helping people to wait for the facts instead of speculating.
"
Think about your audience and targeting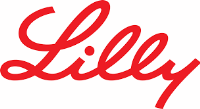 Dee Gunasekara, Employee Experience at Eli Lilly: "Understanding your audience and being crystal clear on the 'why' , 'what does it mean for me', and 'what's next/what now'. Segment your audience as required to keep messaging specific to them (otherwise it's just noise) and meet this audience where they are (ie be intentional about the channels used)."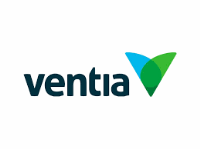 Karen Smith, Communications Manager at Ventia:
"I agree Dee, I'm constantly surprised by people who don't consider their audience, whether they're making a speech or writing comms. You often have to write different versions of the same comms to reach specific audiences. As a journalist, my favourite question and the most essential is "why?" Why are they doing this, why did this happen and why should I care?" Another important question to answer is: "what's in it for me?."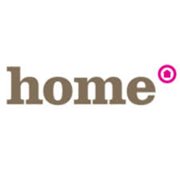 Liz Clover, Managing Director at Home Bristol - Employee Experience Agency:
"
Think about it from an experiential perspective. Develop principles to use as a decision making filter like "Treat the audience with respect and as adults" "Make sure every communication touchpoint is two-way" "Make sure they hear everything first". The absolute worst is hearing important news from the media or grapevine. Then plan what is going to happen, how and when in detail. If the crisis is impacting the audience it's good to work through a solution collaboratively. Have a clear goal that will guide collective thinking and action. Provide regular updates, even if it's there is no update."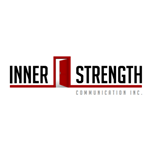 Priya Bates, Founder of Inner Strength Communication:
"During crisis, we tend to focus on the change or crisis that is happening. I challenge leaders and CommsPros to focus on what remains the same. Who are we - our values, vision, mission. Who do we serve - our employees and our customers. What remains the same despite challenges? And what now changes. The truth is that in most organizations in chaos, more remains the same versus changes. Putting that into perspective helps calm people and help them focus which drives limited disruption."
Make comms efficient and inclusive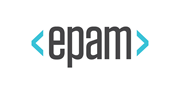 Craig McGill, Diversity, Global M&A Communications at EPAM:
"Speed, accuracy and consideration of your audience in both cases (change and crisis) - but especially in change you need to be aware of two things: 1) Make sure team leads and senior people have all the answers that their teams will ask (this is not the same as the questions management want them to ask) - especially the difficult ones; and 2) Never send change comms out after lunchtime on a Friday. Do you really want your mental health of the staff to be hammered by weekend stress?

.

"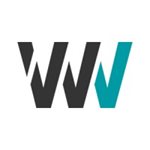 Nina Metson, Internal Comms Consultant at Waddington Brown: "With crisis comms no news is still news. You can quickly find speculation overtakes information if lengthy gaps are left between updates. What the length of that gap is will be determined by how recent and how significant the crisis is."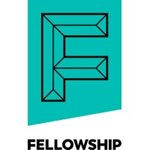 Paul Lewis, Head of Brand Strategy at Fellowship: "Be clear, be quick, be decisive."

Nenad Stanojevski, Founder at Safety Communication: "For crisis communication: 1 communication line - In the first 2 hours you have to communicate something (internally/externally) - 3 - be clear, transparent, humane For communication of change, the most important thing is to be involved from the very beginning of planning changes within the organization. Then, be ready to communicate the most important issues and prepare Q&A."
Conclusion
Ensure you have a well-thought out strategy, scenario based plans and an effective crisis management team that know their responsibilities and have buy-in. This strong infrastructure will help you to be more proactive in responding to a certain crisis situation. Remember to stick to your core company values and what makes your organisations culture great... being transparent and communicating the facts will help you to avoid falling into any traps (e.g. hiding information, avoiding challenging questions or not being in control of the communication dialogue).
We hope you enjoyed reading this crisis comms trilogy. Thank you to all of you that contributed to all of these articles with your tips and advice! In case you missed the other parts to this crisis communications trilogy:
Part 1: What is crisis communications and why do companies fail at it?
Part 2: Top tips from comms experts on crisis comms