Please note: all quotes from Training Professionals that were shared with me below via LinkedIn are their own thoughts and not in anyway indicative of their employer
Investing in employee training is crucial for organizations seeking to enhance employee productivity, to retain talent and achieve business targets. However, training programs and sessions can often fall short if they don't fulfill the objectives or fully engage participants in the process to motivate and support them in the learning process.
In the first segment of this series, we delved into the concept of L&D and outlined four key steps for creating a comprehensive training program.
Over the past few weeks, I reached out to training and L&D professionals in my LinkedIn network to gather their insights on the most crucial factors related to employee training sessions and programs. The response was remarkable, with numerous messages and valuable tips shared.... as a result, I have consolidated all the tips received and organized them into distinct themes in this 3rd article and the 2nd part which you can read here as well: Part 2 - The most important factors for effective employee training.

Thank you to all L&D professionals that contributed their top tips to these articles!
Make your training truly interactive, inclusive and fun
Kunal Visavadia, Learning and Development ManagerLearning and Development Manager
Optimus Search

Know your audience, build rapport and constantly engage.
TJ Moore, Learning and Education Advisor/Consultant

Listen to understand, not only to respond. Employees want to know that their voices and opinions are valid and valued. Have a platform and culture where they feel they can, and will be heard.
Anita Fontbonne, Talent & Engagement Manager at GKN Aerospace

1. Being inclusive within the materials and facilitation
2. If facilitating materials talk to the audience not to yourself ( if you enjoy the topic know where to stop by "reading the audience")
3. Create safe environment for the audience to challenge you but also for you as a facilitator to challenge the audience if appropriate and needed
4. Let participants to practice after or before pieces of teaching ( role play, finding answers before you give them answers )
5. Make sure that materials are relevant to the level the group is at ( training needs discoveries)
Holly Sedlacek, Director & Leadership Coach at Know Your Pace
I think there are a few key ingredients, that are echoed in some of the responses you've already received, but here's what I'm thinking:
1. Psychological Safety. Everyone has to feel like they belong in the session, can learn, and participate.
2. Being a facilitator who can "DJ" during the session. How can you read the room and also weave in relevant information/topics for tangents or left-field questions?
3. Have easy-to-use tools/models. Make them practical and give participants the chance to use the new tools in the actual training.
4. Let participants speak! Let them interact with each other, share their experience, etc.
5. Have fun, be a bit silly. Is there anything worse than being in a boring training? 🤐 😛 😉
Nick Jenkins, Founder and Partner of Nick Jenkins Ltd, Wonder Worldwide and Coach of Ground and Air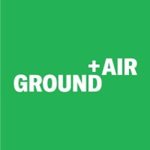 I should also add that using Vevox in workshops and sessions is an excellent way to drive engagement, ground learning and capture thinking. Maybe I'm biased as a fan of Vevox, but I thought it worth mentioning for trainers and facilitators who haven't given it a go!
Make all stages of the training program engaging
Ensure your participants do not view any development as a one-off 'date in the diary'. The whole thing must flow from initial engagement to practical application and ongoing implementation.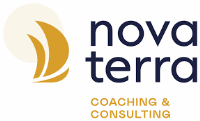 Always capture the expectations of the group before engaging in the material - what they hope to achieve/learn, how you will go about that together and what that will look/feel like - so that everyone is aligned and you can adjust your posture as necessary...
As awesome L&D folk have already commented, what happens after the session is where the real magic comes in. Whilst we may not have accountability for the commitments & actions participants follow up on, we can put the right scaffolding / guidance / check-ins in place to support making this a reality
Actively encourage participation and understand your audience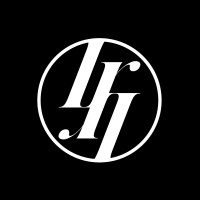 Here are some things that have worked for me that's applicable to any type of learning experience:
1. Engaging with the audience before starting anything. You can build your credibility and earn trust before you even start. They'll engage with you even more all throughout.
2. Tell them what you'll tell them, tell them, and then tell them what you told them - the simplest way to lay out what can be expected.
3. Do temperature checks during any session to ensure that everyone is all caught up and that your participants are given the avenue to ask questions, share insights, etc.
4. Acknowledge participation to encourage more engagement and take note of body language that indirectly gives you feedback about how participants are absorbing the information.
5. Towards the end or once it's done, engage with your audience to get quick feedback so you get insights on what went well and what could be done better next time.
Julia Assock, Director of Learning and Effectiveness at Choreograph commented: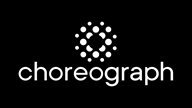 I'm sure this might have been mentioned already but my tips are, 1) keep it relatable, 2) make it fun, we learn so much more when we're having a good time and 3) meet people where they are- we have no idea whats going on for them.
John Williams, Learning & Development Specialist at GKN Aerospace

Always encourage participants to scrutinise and challenge the material through their own lenses. That's when you get the best questions, which enhances the learning for the whole group. But If people are sat down and nodding at your every word, the information will rarely stick, or worse the audience may not be present. Either way if you haven't transferred your message to the audience you haven't done your job. Questions are good, challenging questions are better.
Holly Sedalek Learning & Development Specialist at Know Your Pace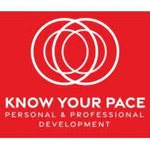 I certainly agree with John's response. You have to let participants engage with the material where they are now. They have to be able to apply the tool/model/info otherwise it won't stick!
Kerry W, Senior Vice President of Learning and Development at Lendmark Financial Services shared this quote from Ralph Marston below...



Ralph Marston Quote
Make more encouragement. Encouragement is cumulative. Every little bit matters because those little bits add up. Encouragement is omnidirectional. Giving encouragement to someone else, even merely observing it, encourages you too. What could you do to give yourself a little bit of encouragement right now? What could you do to encourage someone else? Raising the level of encouragement in any moment is always a good thing. The energy it creates will continue to resonate across time, across distance. It can seem like a little thing. Yet it could just be enough to make a big difference. Wherever it comes from, wherever it goes, encouragement benefits your world. Use every opportunity to make more.
Make your next training session one to remember...
There we have it... training your employees is investment in their future and the businesses. It's important that your training is designed with the full criteria of your business goals in mind and what the growth progression looks like. However, these elements of devising a training session go hand in hand with tactics that can bring you training content to life and make learners engaged throughout the whole training program. Engagement is key to motivating, inspiring and supporting learners in recalling knowledge and what they have learnt. Make your training inclusive and encourage everyone to be part of your sessions so they are involved in their own learning process.
In case you missed the other parts to this employee training tip trilogy:
Part 1: "What is L&D? 4 tips for devising an L&D strategy"
Part 2: "The most important factors when it comes to employee training"
To round things of, I would like to say a big thank you to all of you that contributed to these articles with your top tips! Please do keep it coming on any of these discussions on LinkedIn as it's great to share these words of wisdom and key reminders for all of us who are planning our next training sessions.